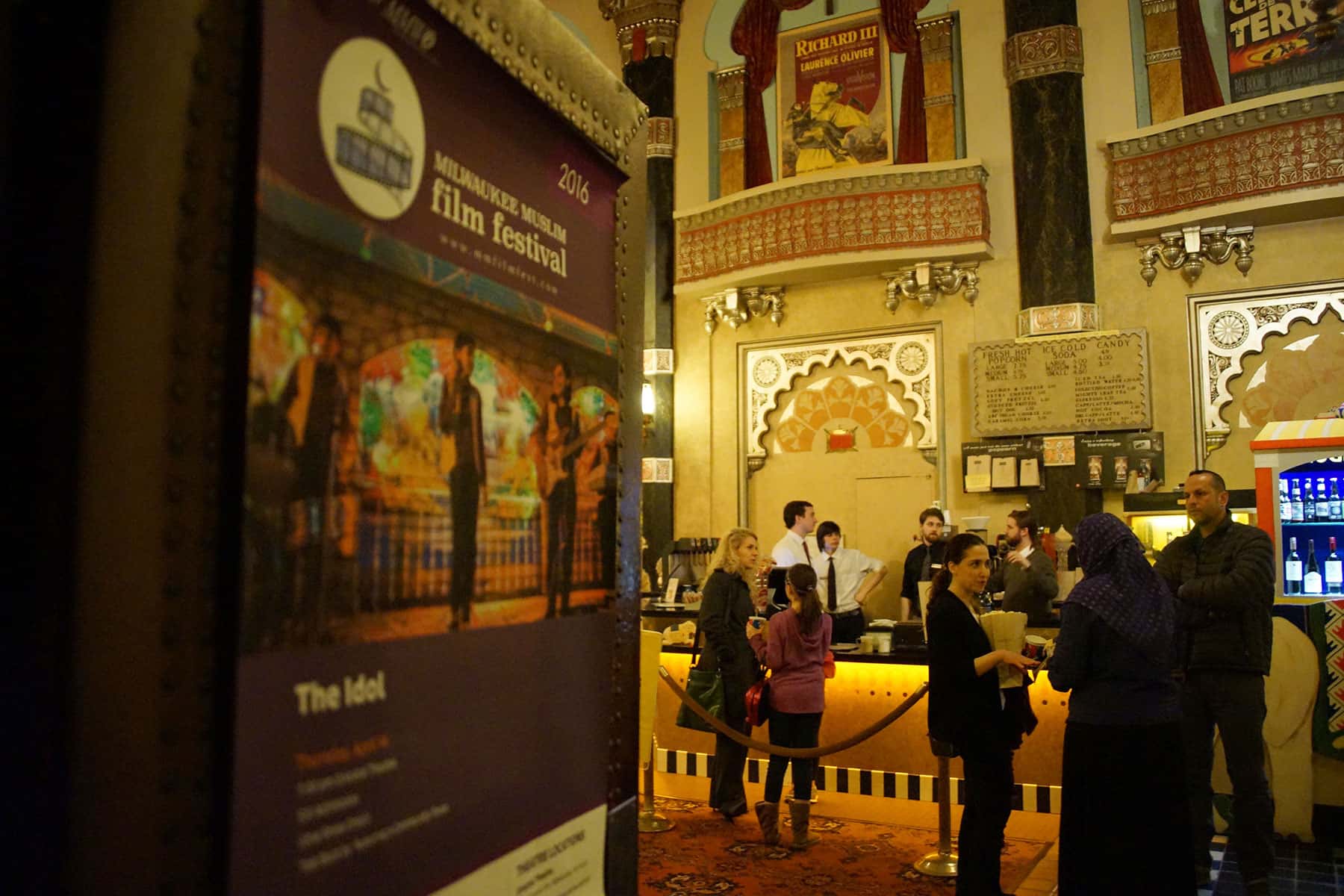 The 2nd annual Milwaukee Muslim Film Festival premiered the acclaimed international movie, The Idol, on April 14. It showed a week before a Chicago preview and well ahead of its official U.S. theatrical release of May 6.
The film presents the true story of Mohammed Assaf, a talented teenage wedding singer who makes a perilous journey from a refugee camp in the occupied Gaza Strip to Egypt, in order to audition for the 2013 television show Arab Idol singing competition.
Directed by Hany Abu-Assad, the story gave a human voice to the Palestinian dilemma, of a people who have often been marginalized and misrepresented, without being political or religious.
"At a time of unprecedented upheaval in the Arab world, with revolutions, civil wars, strife and extremism, Assaf's journey from humble wedding singer in Gaza, to the region's hottest young star played out before our eyes weekly," said Abu-Assad in a statement during the 2015 Toronto International Film Festival, where it was featured for a special presentation. "Every Friday and Saturday night, for a few minutes, viewers could release themselves from the daily struggles and remember how to smile again."
The Idol was partially filmed on location in Gaza, and showed the lasting devastation that people forget about. It was the first feature film to be shot there in decades.
While the film offered subtitles for the Arabic dialogue, where it missed a big opportunity to connect with English speakers was by not offering a translation for the many song lyrics. It was his music that made Assaf a hero across the Arab world. His songs were especially powerful to the Palestinian people, with themes of freedom, national identity, justice, and escaping oppression.
As a key part of the Milwaukee Muslim Film Festival, the feature was shown at the Oriental Theater, with a talk-back session afterwards with the audience.
"For people who are always oppressed and misrepresented in the media it is such a small victory to have one of their own land on top, something as simple as a singing competition. CNN said that it united Arabs all over the world, and I believe that," commented one of the audience members during the Q&A session. "That small victory gave everyone some hope. That small victory changed the lives of many people overseas."
Another observation that came from the group discussion was about the high level of suicide now taking place in Gaza, which remains a very sensitive subject because the issue is taboo. Since it is viewed in negative way, when people do commit suicide it is often labeled as something else.
The topics of the foreign film resonated with people of a segregated Milwaukee, who have experienced social hardships and poverty with little hope for the future.
"The Arts are very important in creating cross cultural understanding. Being able to watch a nice film also draws people who otherwise may not participate at a lecture or workshop," said Janan Najeeb, founder and President of the Milwaukee Muslim Women's Coalition and organizer of the film festival.
"Each film generates different questions and all of them are very interesting," said Najeeb. "It is always great to see an audience member react with understanding in response to a question."
For its inaugural year, the film festival invited directors from two of the movies. Najeeb hopes to keep bringing these creative artists to Milwaukee, but doing so is very costly. The primary event sponsor for the past two years has been the Mary Nohl Fund from the Greater Milwaukee Foundation. The film fest would not have been possible the foundation's support.
The 2016 Milwaukee Muslim Film Festival began on March 3 and has played at three venues, concluding on April 21. Other motion pictures shown during the event also included, Guantanamo's Child: Omar Khadr, Journey Into Europe, and Al Helm: Martin Luther King in Palestine.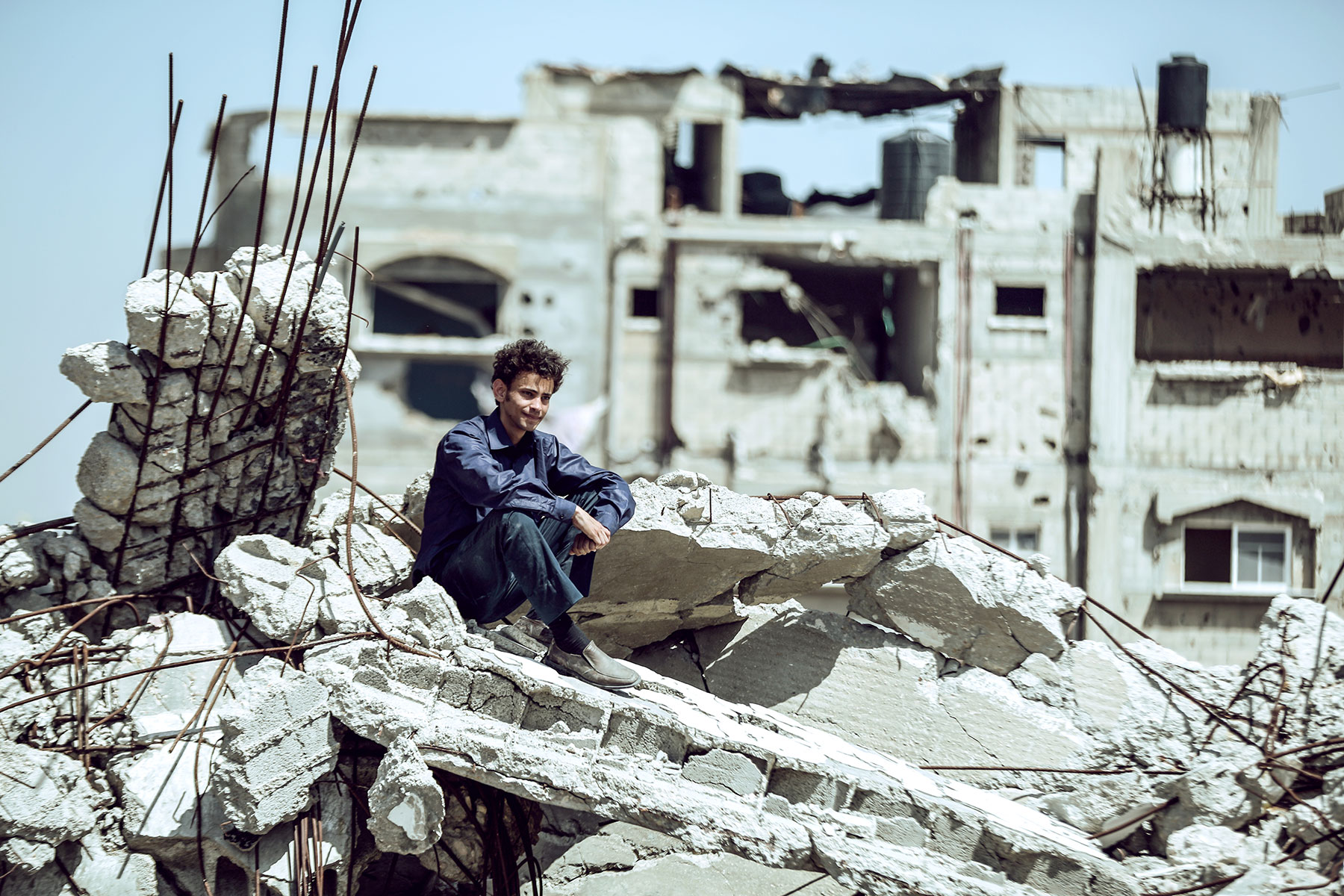 View the photo essay that was produced as a companion for this featured news report.