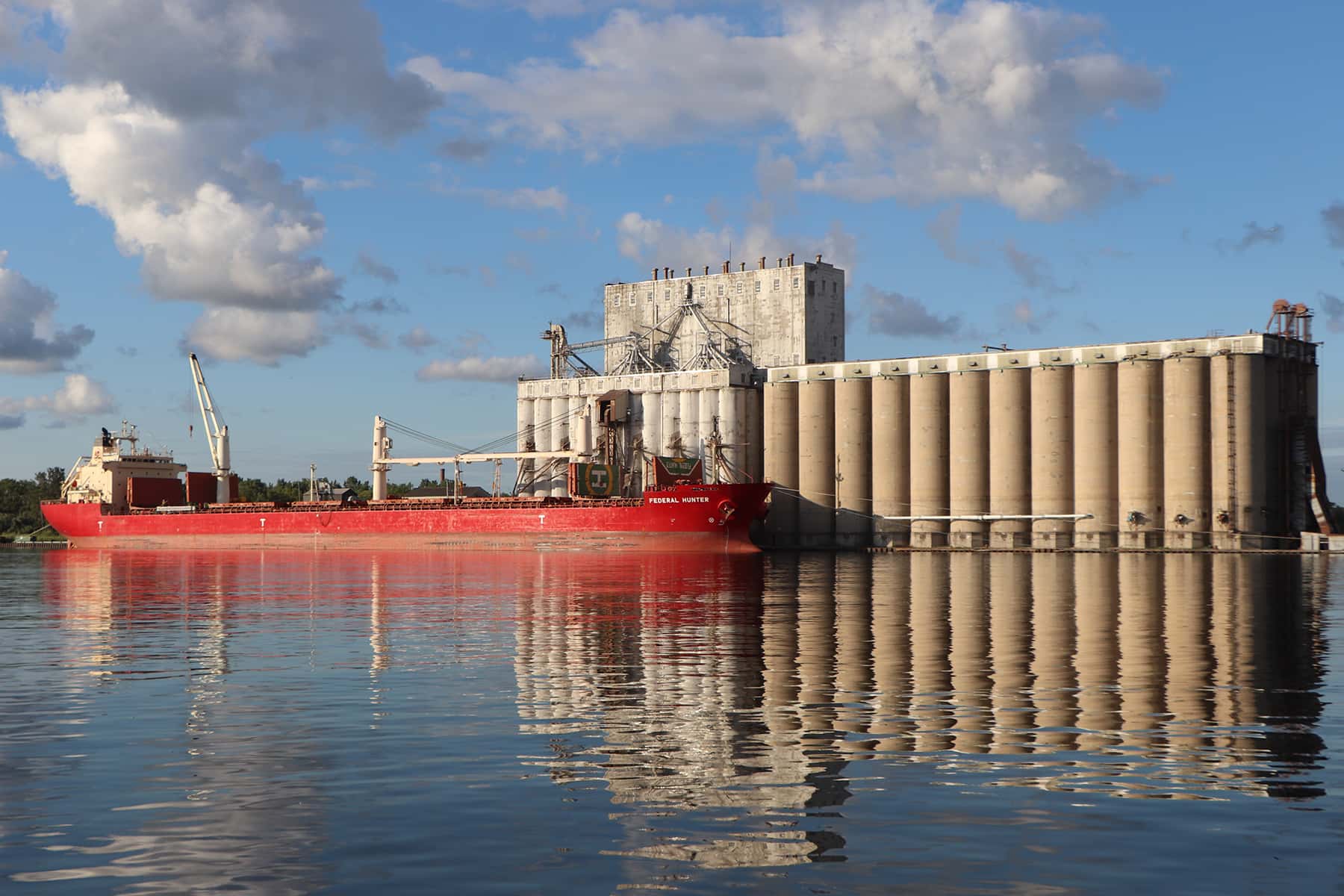 Port Milwaukee announced on February 13 that it will establish the first agricultural product export facility on the Great Lakes – St. Lawrence Seaway system.
The new $31-million facility, located on the west side of Jones Island, will be designed to handle various agricultural products including a byproduct of ethanol production, Dry Distillers Grain with Solubles. DDGs are an animal feed supplement, and the facility will open new international markets for this product. Supplemental service is also envisioned for the export of soybeans, corn, and grain in the future.
"This investment adds a new dimension to Port Milwaukee's role as a connector of Wisconsin's businesses and farmers to world markets," Milwaukee Mayor Tom Barrett said. "Waterborne commerce is what established Milwaukee and fueled its growth. The Port's new agricultural export facility will serve regional customers for decades to come, and we are very appreciative of the Federal government's partnership."
The project's unveiling coincided with a Port Infrastructure Development Program grant announcement of $15.9-million dollars from the U.S. Department of Transportation, Maritime Administration. Wisconsin Senator Tammy Baldwin, a major supporter of the project, sent notification of the grant. As a member of the Senate Appropriations Committee, Senator Baldwin successfully secured the federal investment that will make critical improvements at Port Milwaukee to support Wisconsin workers, farmers, and businesses.
"Port Milwaukee moves Wisconsin's manufactured goods and agricultural products to markets across the country and to the rest of the world," said Senator Baldwin. "I worked to secure this investment in our transportation infrastructure so that we can expand farmers' access to international markets, create jobs for Milwaukee workers and help grow our Made in Wisconsin economy."
The project has received endorsements from State and Federal government leaders, local business groups, and Great Lakes maritime representatives. It will implement a broad range of improvements at the Port, modernize the safety of Wisconsin's transportation infrastructure, and improve the reliability of the movement of goods. It will also expand Wisconsin's agribusiness access to international markets and create new jobs in Milwaukee.