New Sitcom "Public TV" Satirizes Milwaukee Public Television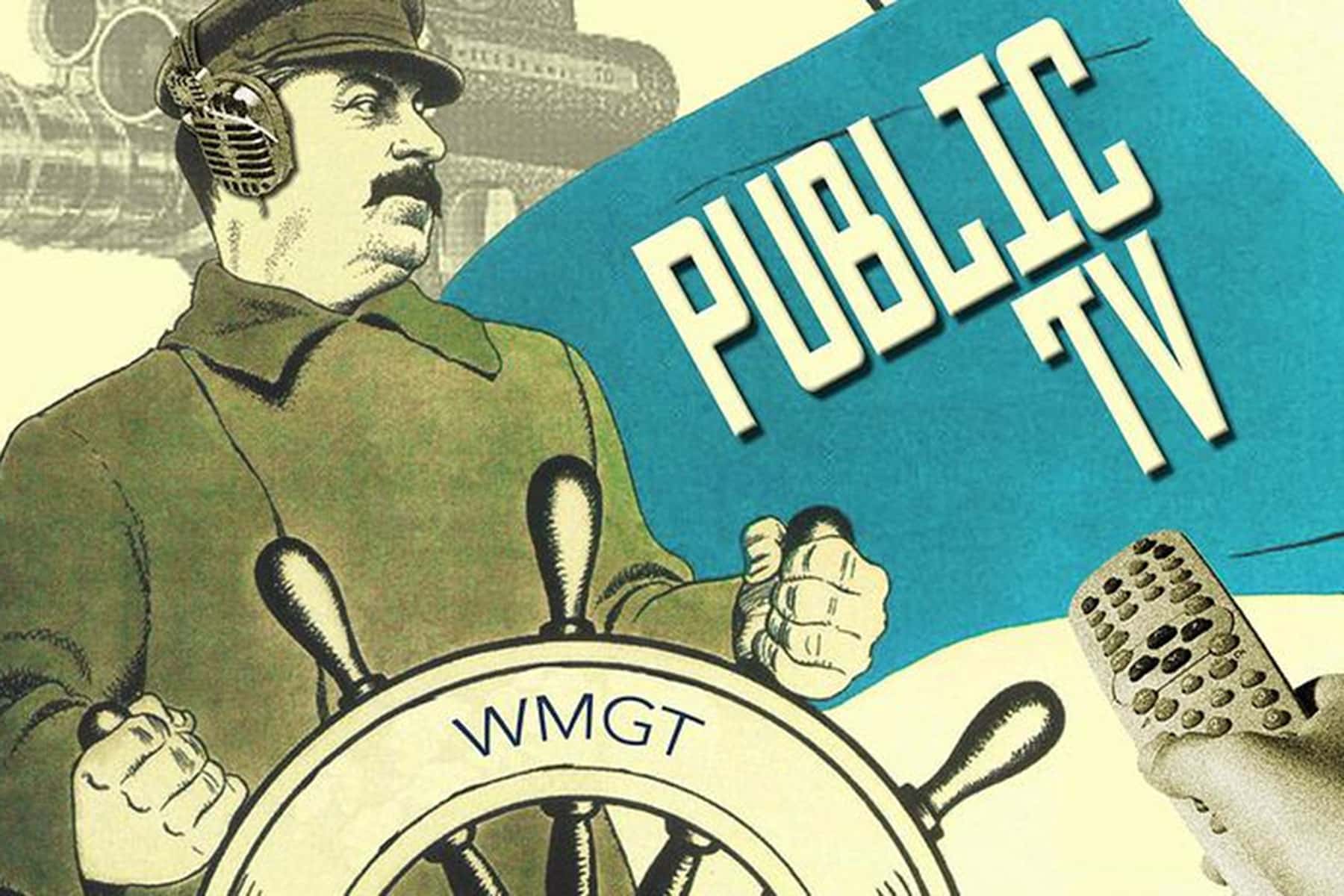 Former Milwaukee Public Television producers Anthony Wood and Claudia Looze presented their new sitcom Public TV, which parodies the eccentric people and programs working in local public television.
Milwaukee Public Television (MPTV, now Milwaukee PBS) and is locally recognized for its variety of quaint craft shows and outdoor leisure programs. But little is known about the host of eccentric characters and scenarios that are occur behind the making of the shows. MPTV alum Anthony Wood's new sitcom Public TV gave audience members a glimpse of this wacky world at its first official live presentation at ComedySportz on November 21.
The sitcom tells the story of newly hired PBS producer Claudia as she interacts with a cast of colorful individuals. Tim Conway, the celebrated comedic actor, was written into the script by Wood as an eccentric old man who appeared at the oddest places in the television station.
Audience members followed Claudia's often hilarious interactions with a crew of strange writers, producers, and actors. Her idealistic vision of public television is smashed when she realizes that it is more about sewing, pledge drives, the great outdoors, and yoga than anything else.
The live presentation at ComedySportz was recorded and webcast around the world. Twelve actors, notably including Jim Pickering, Bo Johnson, Drew Brhel, Megan Kaminsky, and Tim Higgins, did a reading of the first four episodes of Public TV.
Wood and his wife, and creative partner, award winning filmmaker Claudia Looze worked as freelance producers at MPTV for over ten years. Wood and Looze produced many of the little shows that their sitcom poked fun.
"A lot of it was based off of actual people, but really, really exaggerated," said Wood. "A lot of the scenarios are true, but made ridiculous. To get the laugh out of it you have to make it ridiculous. But the core of the person was that person, we just stretched it."
Although the sitcom is mainly for viewers who are familiar with public television, Claudia faces many relatable workplace situations, like a lack of office resources as a new hire, hostility from other co-workers, and a handsome and irritating freelance producer who declares her to be his arch-nemesis.
Before declaring Claudia his nemesis, the producer reminded her, "Digital is a dirty word around here." That fact was entirely true. Public television was slow to adopt digital technology in the 1990s, preferring cassette tapes. Wood found plenty of comedic fodder in that public television atmosphere.
"Every sitcom has a framework, like Cheers had the bar, and whatever framework it is, it needs to give you flexibility to do a lot within it," said Wood. "We figured that this character could be working on a different show each week, like trains or cooking shows, which could give us a whole new cast of characters and situations each episode."
Wood and Looze are planning to complete a twelve-episode first season, but are unsure about what form it will take. The couple has been trying to get the sitcom produced locally. They would be happy if it evolved into a weekly stage show, continually performed by talented actors, and appreciated by those who know and love public television.