As Milwaukee suffers from food insecurity, potato chips arrive in holiday flavors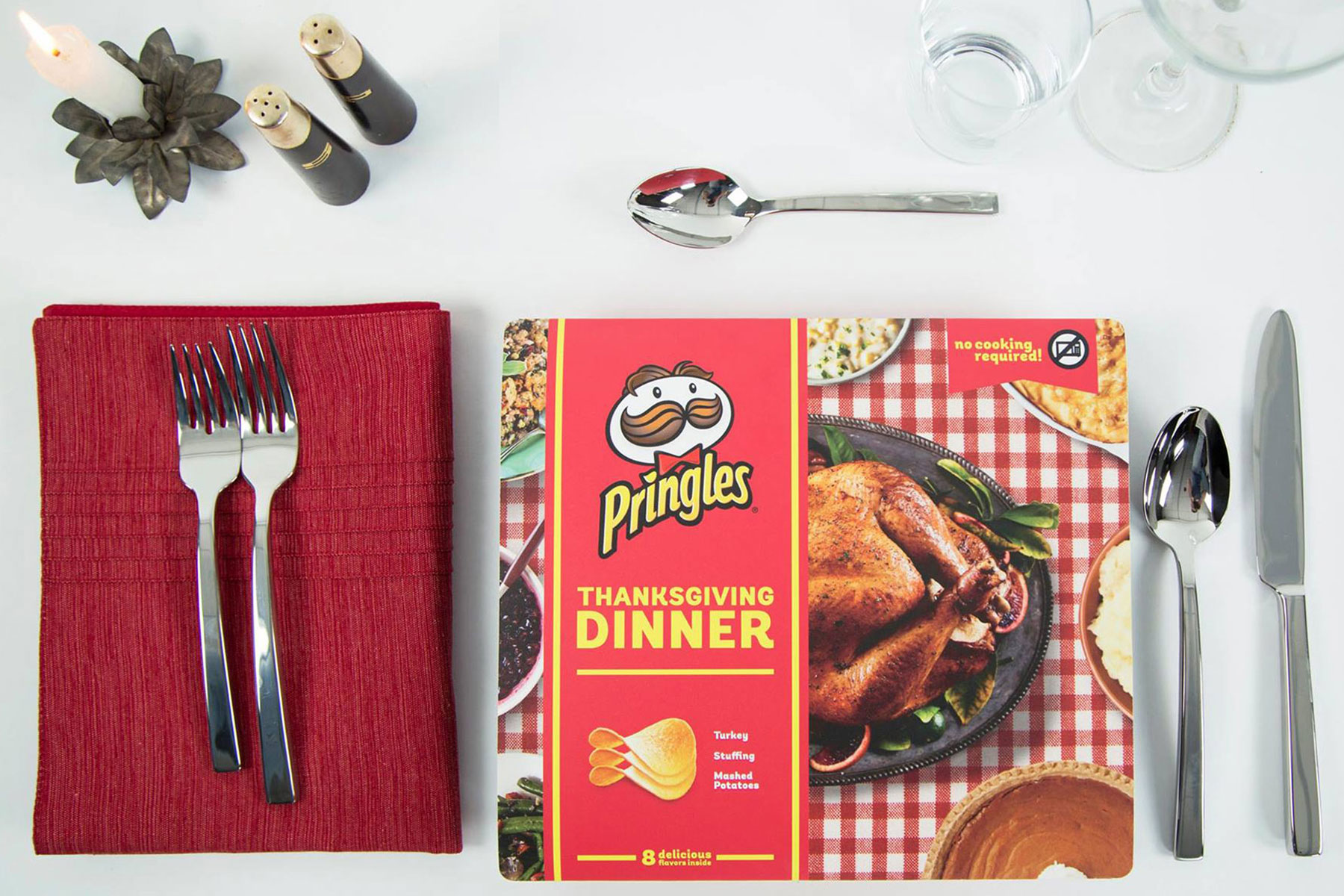 The Pringles Thanksgiving Dinner is a pilot taste test and has only limited availability.
Generation-X (GenX) remembers not having parents at home to cook, and the thrill of the pre-microwave TV dinner. Even the overpriced Lunchables were preferred to a smashed PB&J sandwich with the companion sliced apple that had turned brown, or the over-ripe banana. For kids of the 1980s, pre-packaged meals were a realization of the future. But holidays were different, and usually involved real food.
Thanksgiving is a time to be thankful, even though in Milwauke and around the country it takes the form of family meals and watching football. It is also an opportunity to re-examine the scarcity narrative and embrace the realization of abundance that our society enjoys.
A case in point is the new Pringles holiday chip collection. If people are willing to eat something, companies should be able to profit from that appetite. But it raises the question, with so many people going hungry all year – not just during the holiday season – how many flavors of potato chips does society really need?
The homeless are not just a downtown Milwaukee condition, and there has been an explosion of families in poverty throughout the surrounding counties, all in need of food assistance.
Pringles is no corporate villain, and should be able to look for any opportunity to increase profits like other businesses do. They will only make what people pay to eat, and if anything their Thanksgiving flavored chip meal appears creative. Ridiculous as it may seem, anyone can substitute chips for a meal. In fact, GenX invented the potato chip sandwich.
"Pringles introduces eight new flavors and more stacking possibilities this holiday season with epic turkey day dinner," is a creative product pitch but can sounds insensitive to a population that suffers from food insecurity.
Prohibiting the manufacturing of exotic flavored potato chips will not solve hunger issues, particularly in cities like Milwaukee. But it is a consumeristic reminder about how there is a great wealth and motivation to produce every frivolous thing imaginable, while at the same time a lack of will and ability to provide the basic needs for members of our community.
This Thanksgiving, Pringles is bringing all your holiday favorites to the snacking table with the new and exclusive, limited-edition Pringles Thanksgiving Dinner. If you can't make it home for the real feast, or just want a tasty snack while watching the game, this "dinner" is so deliciously close to the real thing, it may become part of your own tradition.
Each Pringles Thanksgiving Dinner contains a tray of the mouth-watering crisps fans know and love in eight new Thanksgiving themed flavors: Turkey, Mashed Potatoes, Stuffing, Cranberry Sauce, Creamed Corn, Green Bean Casserole, Mac & Cheese and Pumpkin Pie.
"Pringles are known for bold flavors and endless flavor stacking possibilities, so this holiday season we wanted to introduce snack-lovers to a new way to enjoy Thanksgiving favorites," said Kurt Simon, senior director of marketing for Pringles. "The Pringles Thanksgiving Dinner flavors, are not only new but cover every course of the real meal – from the main event, to sides and even dessert."