Milwaukee Parks Foundation gets initial funding to promote healthy spaces and ensure racial equity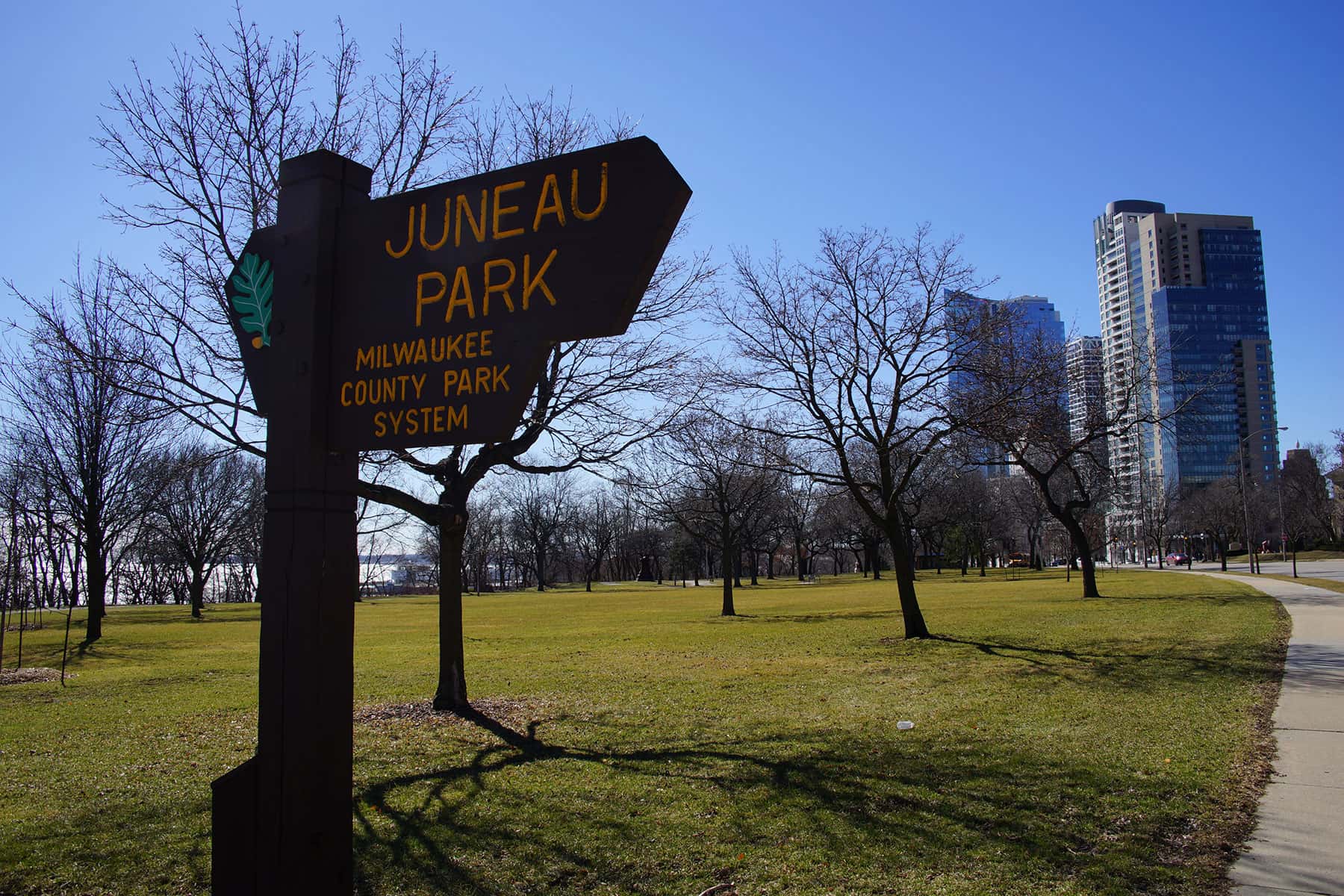 The Milwaukee Parks Foundation announced several generous initial gifts to support programming, infrastructure projects, and improvement campaigns across the entire park system on November 25.
The Milwaukee Parks Foundation has shared its comprehensive vision to invest in Milwaukee County's parks, parkways, and facilities, and in an effort toward the countywide vision that by achieving racial equity Milwaukee is the healthiest county in Wisconsin.
"The Milwaukee Parks Foundation would not be possible without the philanthropy of Chris Abele, Cheri and Tom Briscoe, MillerCoors, Herb Kohl Philanthropies and many other community partners," said Guy Smith, Milwaukee County Parks Executive Director. "This initial investment, and additional community support, is living proof of what can happen when residents come together, acknowledge the historical inequities across our community, and reinvent the social fabric of our neighborhoods for the future."
Improvements across the Milwaukee County Parks system will focus on racial equity and ensure that all open spaces promote healthy, livable communities. According to a National Recreation and Park Association study, access to parks and open spaces have a proven impact on physical, social and psychological health outcomes. The study also shows that people of the same socioeconomic status who have greater access to nature have better physical health outcomes.
"We have made significant efforts to make improvements to our beloved parks and beaches, scenic and nature trails, botanical and beer gardens, golf courses and community centers and more over the past decade, but we know it is not enough," said Philanthropist and Milwaukee County Executive Chris Abele. "The Foundation gives us what we need to address racial equity in our parks and open spaces, which will help to build neighborhood wealth, improve safety and enhance community cohesion."
The Milwaukee Parks Foundation launch is made possible by more than $350,000 in generous donation from Chris Abele, Cheri & Tom Briscoe, MillerCoors and Herb Kohl Philanthropies. Individual donations to be a founding member start at $10 a month or $120 a year. Thank you gifts will be available to founding members who attend the launch celebration while supplies last.
"MillerCoors recognizes the importance that parks play in creating a healthy community," said Tami Garrison, MillerCoors, Community Affairs Director. "With our donation to the Milwaukee Parks Foundation, we are continuing our longstanding commitment to ensuring that Milwaukee has a vibrant parks system that is accessible for all"
Milwaukee County Parks is currently funded through the County budget and sustained through grants, partnerships, and revenue-generating recreational activities at the golf courses, beer gardens, and botanical gardens. Through the Milwaukee Parks Foundation, an endowment will be set up to ensure initiatives are big picture and focus on services, programs, and infrastructure in underserved communities.
"We are delighted to contribute to the new Milwaukee County Parks Foundation to support our Milwaukee County Parks Funding," said Cheri Briscoe, Milwaukee County Parks advocate and community member. "The Foundation is urgently needed to keep us in the league of other large cities and counties that have well financed park systems. Public parks are necessary for health, recreational and environmental wellbeing of all urban dwellers."
Milwaukee County Parks manages over 15,000 acres of parks, natural areas, beaches, trails, gardens, golf courses, community centers, and more in Milwaukee County. In addition to historic assets including the Mitchell Parks Domes and Boerner Botanical Gardens, there are 157 parks and parkways, more than 125 miles of trails, 15 golf courses, dozens of pools, splashpads, and water parks, and hundreds of playgrounds, athletic fields, and picnic sites managed by Milwaukee County Parks.
While the Milwaukee County Park system has grown over the past decade, the budget has declined over the same period. Due to the imbalance of revenue the County receives from the state and state-imposed caps to raise revenue locally, the County has faced a cumulative budget deficit of more than $270 million. In order to meet a balanced budget, Milwaukee County Parks has implemented cost-saving measures, streamlined operations, and deferred approximately $300 in infrastructure maintenance.
The Milwaukee Parks Foundation will focus its efforts on launching countywide campaigns, addressing longstanding infrastructure projects, and building out programming. The Foundation Board of Directors is committed to engaging with the community, addressing racial equity and inclusion, and promoting the parks system. Led by a diverse group of community organizers, corporate executives, nonprofit leaders, small business-owners, and other members of the greater Milwaukee community, the Milwaukee Parks Foundation will spend 2020 focusing on investment priorities in the parks and promoting their founding member program.