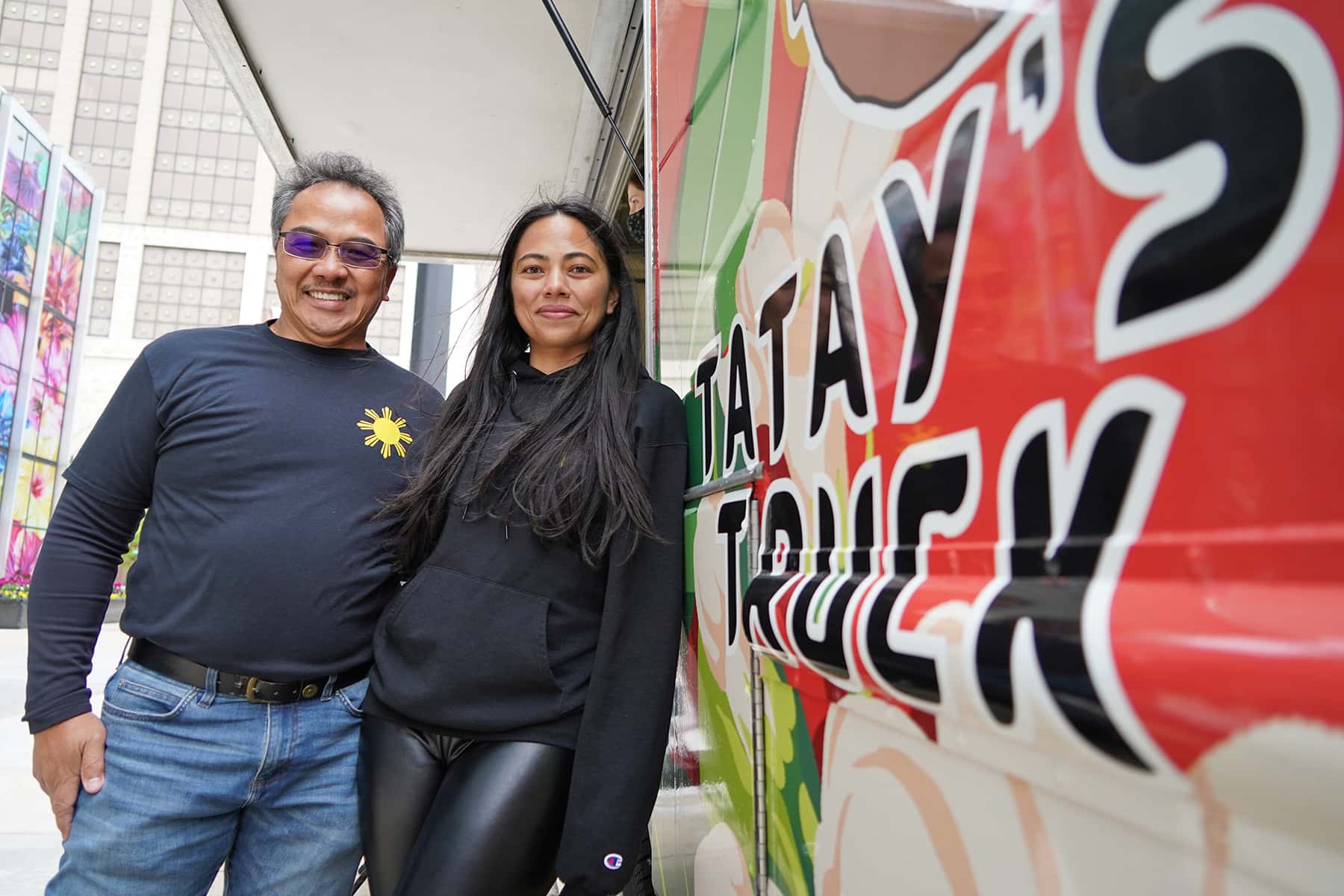 Milwaukee Downtown BID #21 launched Jumpst(ART) Downtown on May 27, a new summer campaign designed to reanimate downtown's parks and sidewalks with visual and performing arts.
The initiative brings and infusion of arts and culture to the downtown area over the summer. Adding to downtown's burgeoning street art scene, the new murals, temporary art installations, and street performances will pop up in unexpected spaces to offer safe and exciting experiences throughout the summer.
"It's time to jumpstart our economy," said Beth Weirick, CEO of Milwaukee Downtown BID #21. "Our new arts and culture initiatives offer something for everyone to safely experience everything downtown has to offer this summer. Meanwhile, we're thrilled to be able to put our local creatives back to work."
As part of the Jumpst(ART) Downtown rollout, Milwaukee Downtown BID #21 is seeking local artists and performers to participate in the summer campaign with unique, paid opportunities, including live painting and busking, available. Upcoming Jumpst(ART) Downtown projects include:
"Tatay's Truck," Mobile Mural by Emma Daisy Gertel. In celebration of Asian American Pacific Islander (AAPI) Heritage Month, Milwaukee Downtown BID #21 partnered with Meat on the Street to commission local artist Emma Daisy Gertel for an original design and rebrand as Tatay's Truck.
"Tatay" means "father" in Tagalog. The new food truck design features symbols of Filipino culture in many obvious and subtle details, such as the generations of family, the Sampaguita flower, the color of ube, and the importance of banana leaves. The mobile mural made its downtown debut on May 27 at Chase Tower.
"This has been a labor of love for the past two years. I've known I was unhappy with the vibe and appearance of a company I so deeply love. 'Meat on the Street' as a food truck no longer aligned with our mission, culture through cuisine," said Alexa Alfaro, co-owner of Tatay's Truck. "We wanted a name that embodies the foundation of our food truck. That's our parents, especially our dad who came to the states when he was 16. He gave his family and himself the American dream."
"Massimals MKE: Rainbow," presented by PNC, by Jason Scroggin. In celebration of Pride Month, Cathedral Square Park has welcomed back its popular winter art installation, "Massimals MKE," featuring an all-new, colorful sequence for the summer. The installation, presented by PNC, with support from the Wisconsin LGBT Chamber of Commerce and Milwaukee Pride, will be on display through September.
Schlitz Park Mural, by Greg Gossel. After a public request for proposals, the Downtown Placemaking Task Force and the ownership of Schlitz Park has selected Wisconsin-artist Greg Gossel to complete downtown's largest mural to date on the Schlitz Park powerhouse. Spanning nearly 10,000-square-feet, the mural will celebrate the "beer that made Milwaukee famous." The installation will begin on June 1 and is expected to be completed by mid-July.
"True Colors," supported by Northwestern Mutual, by Josephine Rice. In celebration of Pride Month, the RiverWalk boat landing behind the Marcus Performing Arts Center's Peck Pavilion will transform into a colorful spray chalk mural by Milwaukee-native Josephine Rice, starting June 3.
"Art in the Park," supported by MGIC, the Herzfeld Foundation, and Milwaukee County Parks at Red Arrow Park. Starting in July, over a dozen local artists will be commissioned for live canvas painting and chalk mural installations at Red Arrow Park.
"What Lifts You," supported by the Wisconsin Center District, by Kelsey Montague. Coming 4th of July weekend, a one-of-a-kind photo op by national street artist Kelsey Montague will be installed at the UW-Milwaukee Panther Arena, accompanied by a local art campaign on The Hop streetcar station shelters, using #BuildingMorePride. A "Call For Local Artists" was issued May 13, and submissions are due May 27.
Jumpst(ART) Downtown Busker Festival. The streets of downtown Milwaukee will fill with music once again. Hosted during the USA Triathlon weekend, East Town, Westown, and Historic Third Ward sidewalks will host 100 hours of live street performances at various Sculpture Milwaukee sites.
In addition, visitors are encouraged to see downtown's recently completed murals, including "You Are Beautiful," by Matthew Hoffman at 834 N. Plankinton Avenue; "Kindred," by Jaime Brown and Karim Jabbari on the 2nd Street skywalk between Wisconsin Avenue and Michigan Street; "The Hero in You," by Ken Brown at MacArthur Square; and Brighten the Passage murals completed in 2020 on Broadway between Clybourn and St. Paul Streets featuring Josephine Rice, Tia Richardson, Dave Watkins, and The Couto Brothers.