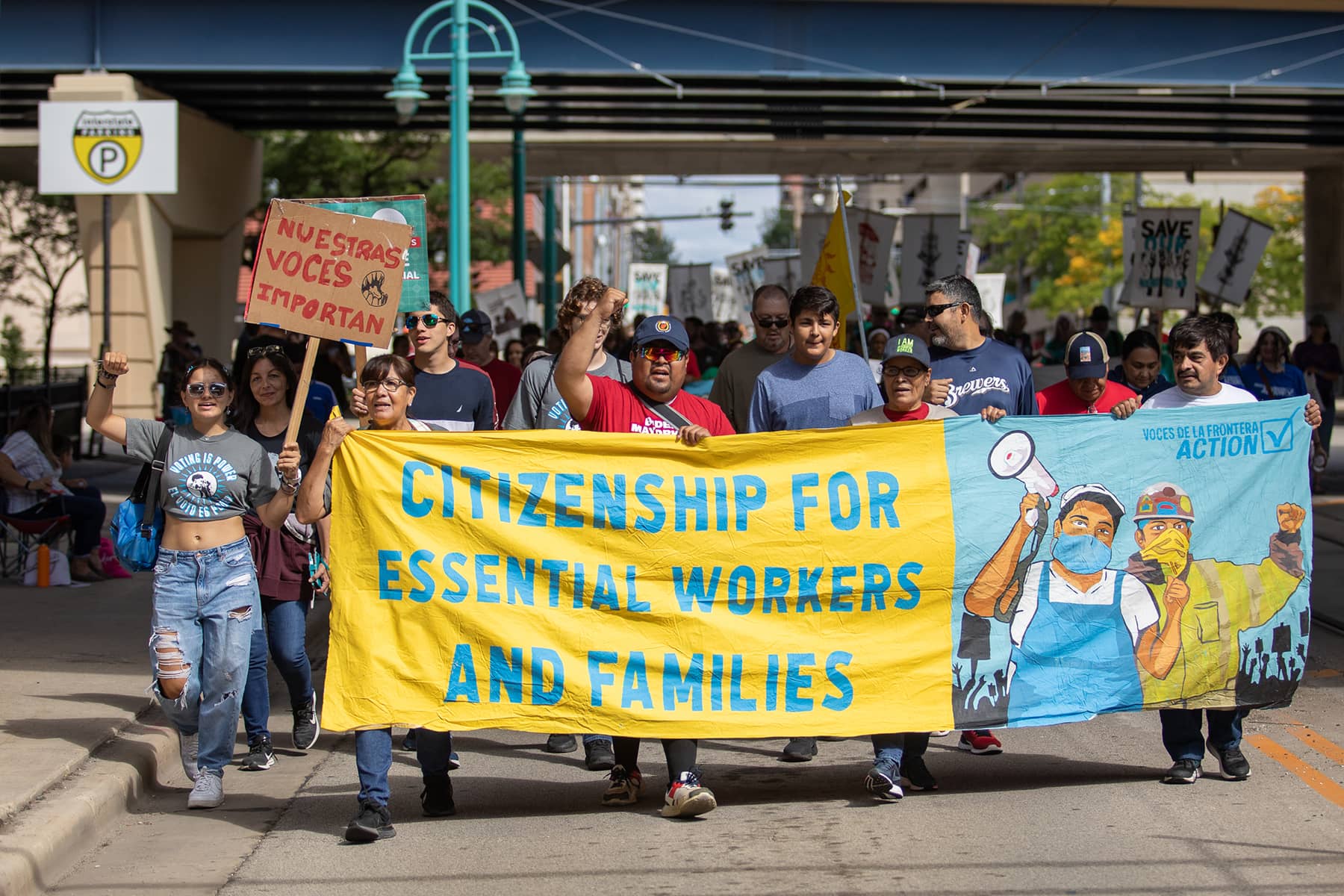 Labor Day is a time to reflect on the progress working people have made over decades to create better lives for ourselves and our families, ensure safer workplaces and build a stronger economy. That was why unions were more popular on Labor Day 2022 than at any time in the past 50 years.
Working people are in the midst of the largest organizing drive in history to protect their rights and American democracy. The Labor movement in Milwaukee is standing up for democracy in the workplace and at the ballot box. Because of those joint efforts, President Joe Biden elected to spend September 5 in celebration with the workers of Milwaukee.
Voces de la Frontera, Wisconsin's largest grassroots Latinx organization, held a virtual and in-person press conference ahead of President Biden's visit to Milwaukee's Laborfest parade. Leaders of the organization addressed what was at stake for the Latino and immigrant community in the Wisconsin mid-term election, their plans to mobilize the vote, and make election endorsements for Mandela Barnes for U.S. Senate, and Tony Evers for Wisconsin Governor official.
"President Biden was in Milwaukee on Labor Day ahead of the midterm elections because he knew what we have been saying all along, the road to working-class and immigrant justice runs through Wisconsin," said Christine Neumann-Ortiz, Executive Director of Voces de la Frontera. "As an organization that represents immigrant essential workers and their families, our members are committed to mobilizing the Latinx and youth vote to defeat the Trump backed candidates – Michels and Johnson- at the ballot box on November 8. These White Supremacist candidates, applaud the violent attempted coup at our nation's capital and are a threat to our families, community, state and country."
Every year, the Latinx vote and youth vote grows in size. More U.S. citizen children of immigrants become eligible voters, and more newly naturalized U.S. citizens. The newly engaged Latinx voters are in the position to turn the tide against these forces of hatred and violence.
Voces de la Frontera said it was committed to organizing Latinxs and multiracial youth as part of a broader progressive movement to defeat dangerous white supremacists on the ballot on election day.
"The Latino vote is strong. Myself and my entire family became naturalized U.S. citizens and we will definitely be voting on November 8. We need to elect representatives who are going to represent our community, and I invite the Latino community to help grow the base of U.S. naturalized citizens," said Teresa Silva, a newly naturalized U.S. citizen and voter.