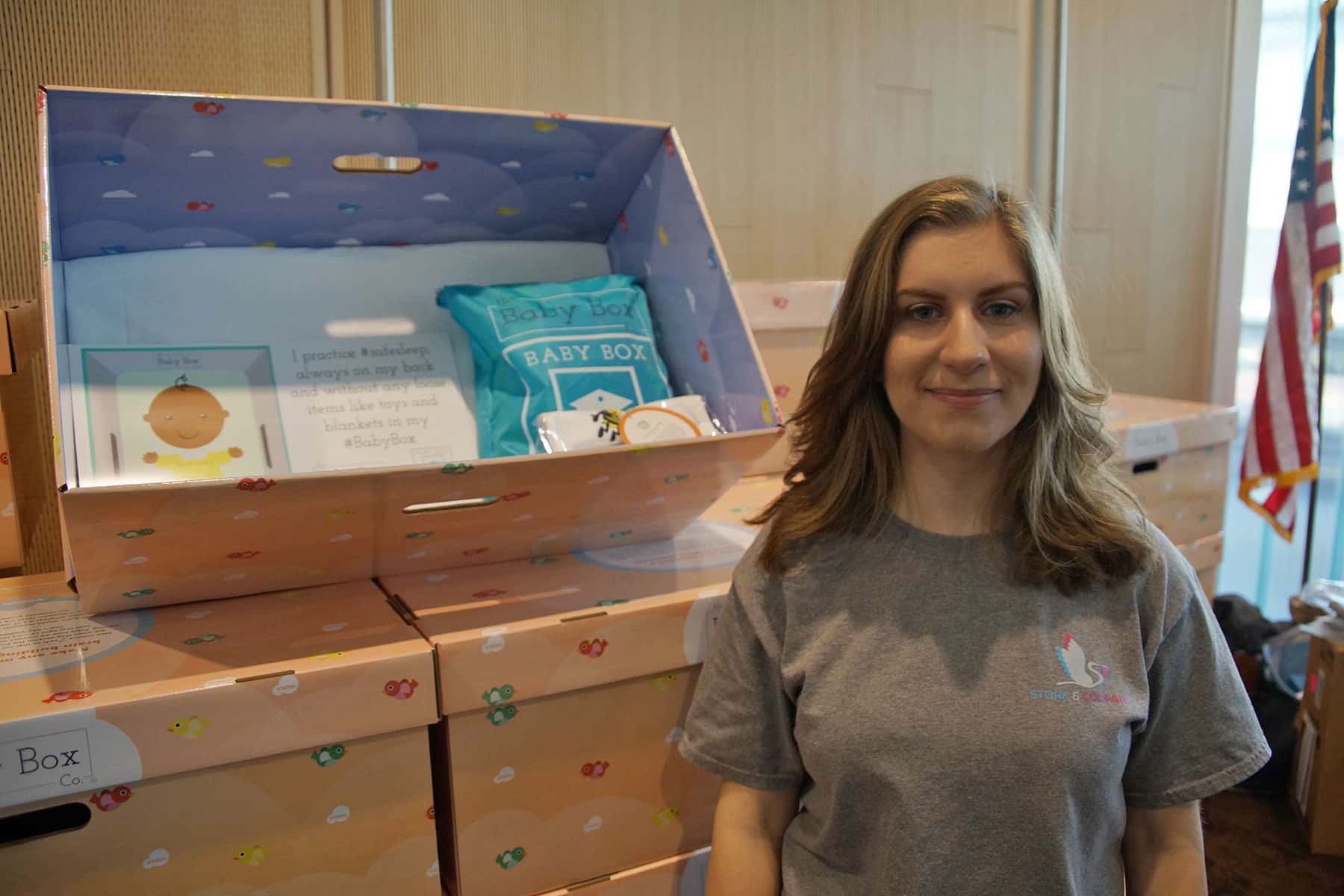 As a high school senior in 2014, Meena Nutbeam learned about the infant mortality rate of Milwaukee and felt it was unacceptable. After she saw an article mentioning baby boxes, Nutbeam created a non-profit called Stork & Company as a solution. She partnered with community health organizations to provide new moms with baby boxes, as a way to reduce unsafe sleep situations.
Q: How did you get involved with Stork & Company of Wisconsin, and what has been its impact in Milwaukee?
A: I started at Stork & Company of WI in the summer of 2014, after reading an article talking about the baby boxes in Finland that have been used for 80 years. I thought that for Milwaukee, a city with a high infant mortality rate and even worse disparities, the baby boxes would be a good tool to prevent infant dеаths related to co-sleeping, unsafe sleep, and SIDs.
About 15% of infant dеаths in Milwaukee are related to unsafe sleep, which is a large percentage. The portability and size of the baby box makes it a great tool for many families who move often from place to place and may not have a stable home environment, as well as those who do not have room for a pack 'n play or crib in their bedroom for those first few months after birth.
The American Academy of Pediatrics just made new recommendations that infants spend at least their first six months in the same bedroom as their parents, but not the same bed.
So far we have had a measurable impact. This past year we were able to help distribute over 500 baby boxes to local organizations and families. This year, we are starting with 1,000 baby boxes for our new universal program. We plan to distribute all of these baby boxes, and perhaps more, in the coming year, as we have already received a high number of requests to participate in the universal baby box program by local nonprofits, healthcare organizations, and families.
Q: What is the purpose of the baby box, and is it supplemented with a parental educational program?
A: The number one purpose of the baby box is to ensure safe sleep. The baby boxes meet the same U.S. safety regulations any bassinet meets for safe sleep. We have always given out safe sleep information with the baby boxes, but our launch on April 8 is part of our celebration of the new educational component for our universal baby box program. This is a very important part of our program, to help parents not just have a place for safe sleep, but have some additional support to know what to do during pregnancy, and that first year after birth.
Baby Box University is a free online educational program that individuals will be required to complete in order to receive a baby box from April 8 going onward. This program includes videos on topics such as lifestyle changes during pregnancy, breastfeeding, safe sleep, the baby box, vaccinations, and much more. This program was developed in conjunction with the company that manufactures, sells, and distributes the baby boxes for free with our program, The Baby Box Company.
We also enlisted the assistance of local experts to help create additional content unique to Milwaukee, such as local resources for parents in the area. We will also be helping individuals who may not have internet access, or need additional assistance, to complete this program.
Q: Considering the poverty stigma, from families so poor they cannot afford furniture and babies had to sleep in an old appliance box, does this issue come up and how do you address it?
A: What is so great about the universal baby box program is that it is not just available to those who may be low-income, for example, who qualify for Medicaid. This program is available to everyone, of every socioeconomic status, and regardless of other demographic factors. We distribute baby boxes to everyone, because everyone needs a safe place for their baby to sleep, and education on pregnancy and infant care.
The baby box is not a dresser drawer or laundry basket, both of which I have heard healthcare providers recommend to new parents for safe sleep when they have nothing else, and both of which do not meet the same safety standards the baby boxes meet. The baby boxes have a fitted mattress to prevent suffocation hazards that pillows or blankets present in other unsafe sleep situations.
This idea of the baby box being a poor substitute for a crib for low-income families has not been raised by any parent I have provided a baby box to, of any socioeconomic status. There is serious care and consideration that goes into the design of the baby box to make sure it is safe for infant sleep and meets bassinet requirements.
Q: Is there a question you are most often asked, and what is the biggest misperception about infant issues in Milwaukee?
A: The most obvious question I get asked is 'what exactly is a baby box?' I think that since the baby box is still relatively new to the U.S. there lacks information on what the baby box is, and its history. However, I hear more and more that the baby box being recognized as a safe sleep tool in the community, which I find extremely encouraging. For example, the other day I was delivering a baby box to a new parent when a man saw me with the baby box and pointed, calling it out by name and commenting on how needed they are for families.
When I think about infant mortality in Milwaukee the biggest and most upsetting misperception I hear is individuals blaming parents for the high infant mortality. The majority of infant dеаths in Milwaukee are due to complications from prematurity and birth defects. Dеаths related to unsafe sleep conditions also make up a large amount of infant dеаths for Milwaukee.
The problem is not the individual, but the lack of resources available to many families, whether that means education, housing, prenatal care, infant care items, or other factors. Things as simple as chronic stress can also contribute to health problems, especially when we consider pregnancy and prematurity. Anything we can do to reduce factors contributing to chronic stress, whether that is due to financial concerns, poor housing conditions, lack of healthcare, racism, or something else, is an important part of combatting this problem.
I hope that the baby boxes and the education provided through Baby Box University in our universal program can help tackle some of the stress that new parents are faced with, and relieve the worry no parent should have to have, like where their baby will sleep at night. However, we also need to look at the broader picture of what all these different factors can do to a person's health and the health of their baby.
Q: Do you have a message for the public, or a bit of information you would like everyone to remember?
A: I would like everyone to remember that there is always a way to make a difference in your community, no matter how big the problems you are facing may be. Even one small action can change a person's life, and if we all do one small thing each day to help someone else we can have a huge impact.
If you or someone you know would like to receive a baby box you can email us or complete our baby box survey.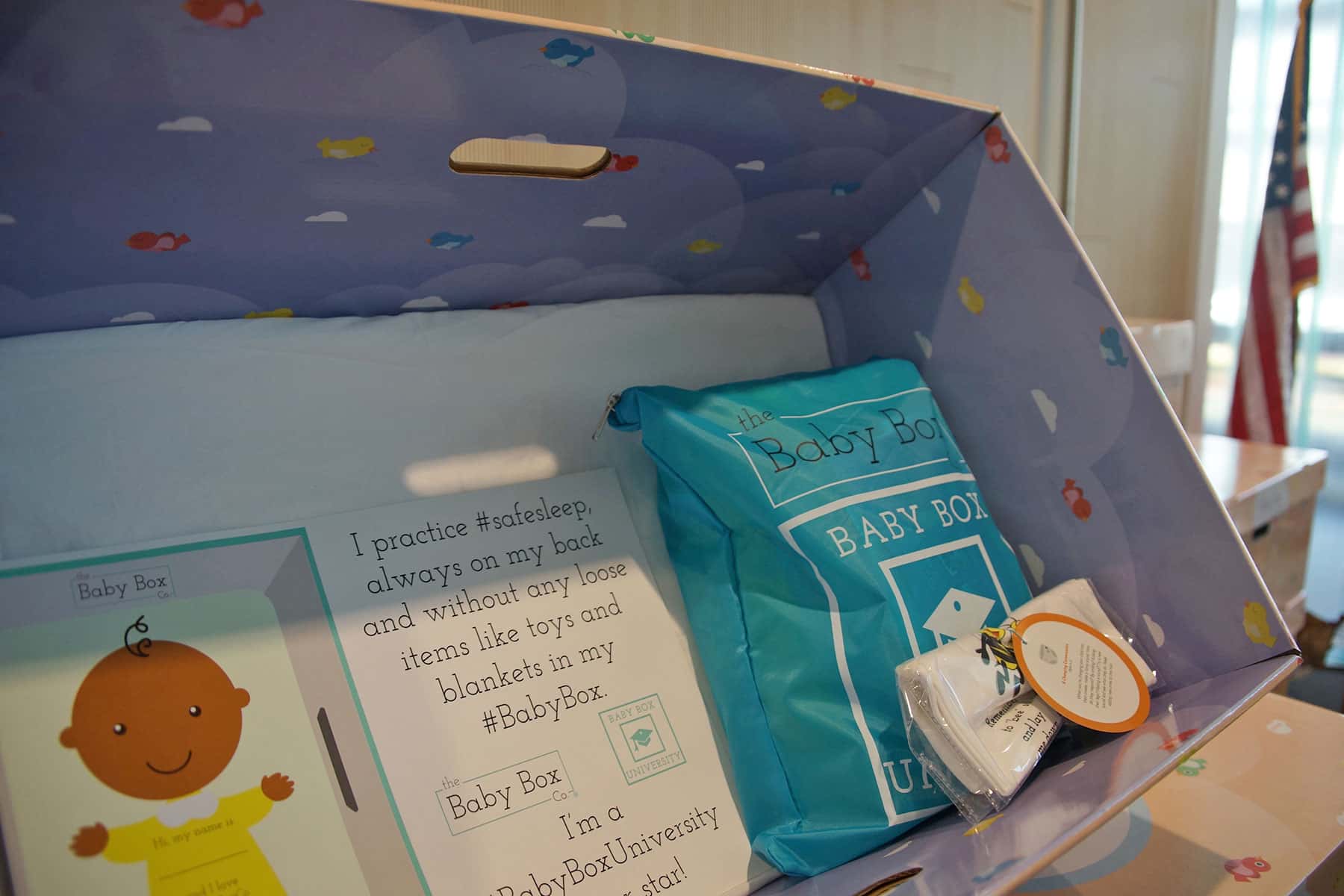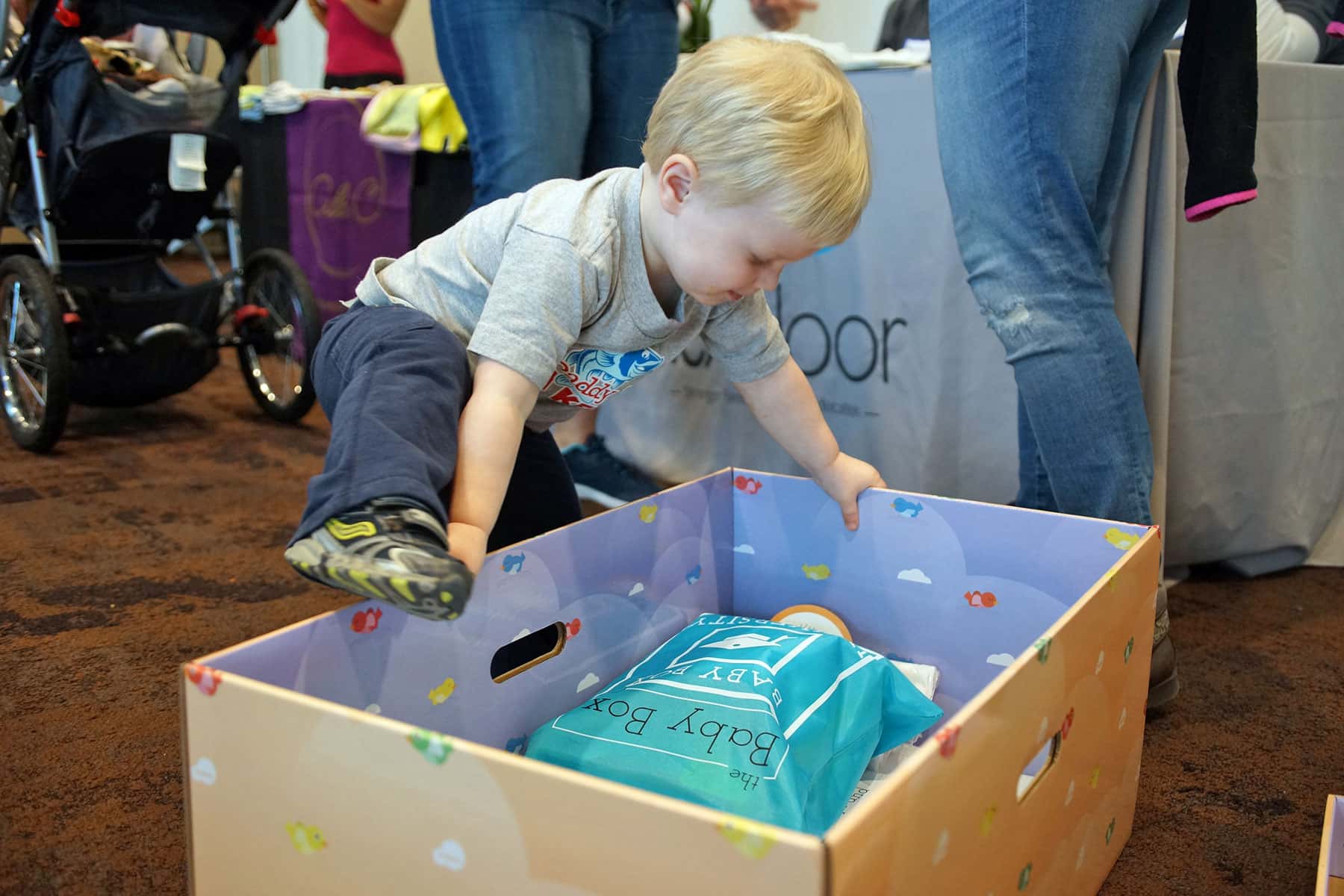 Read the
article
and view the
photo essay
that were produced as companion features for this news report.