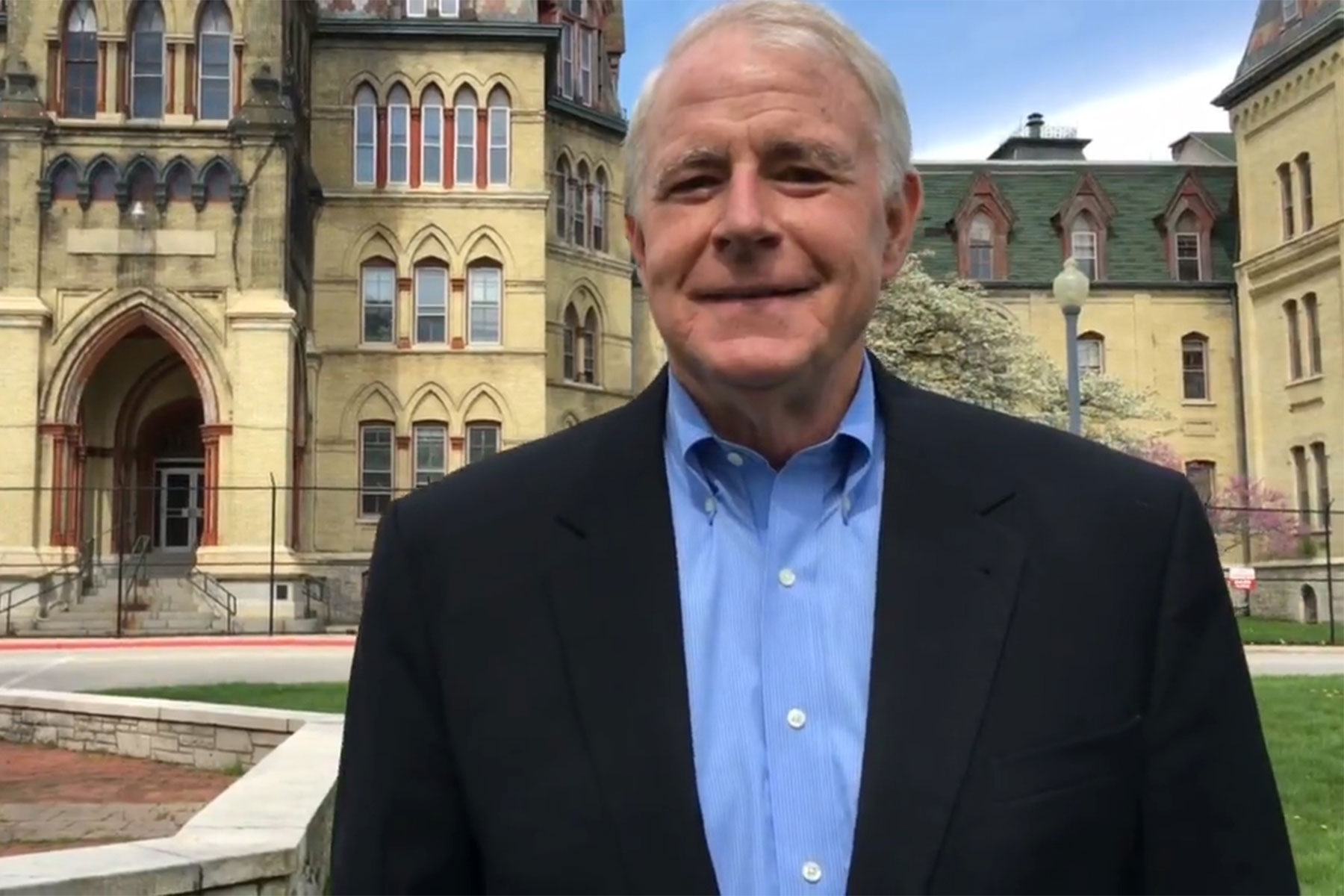 The hallowed grounds of the Milwaukee VA Medical Center can trace its roots back to one of the original birthplaces of the modern-day Department of Veterans Affairs.
2017 kicked off a year-long 150th anniversary celebration, with an all day Birthday event on June 3. The VA campus will feature re-enactors, musical entertainment, tours of the grounds and select buildings, and a look at a history of care that spans 15 decades.
"I like to tell people, if the walls of our many buildings on these grounds could talk, the magnificent stories they would tell," said Dean Schwaller, Historical District Liaison. "But walking among the historical buildings of our campus, whether it is Old Main, the Ward Theater, our main hospital that opened in 1966, that history and those stories whisper in the wind."
The Milwaukee VA traces its roots back to the days following the start of Civil War, from the vision and determination of the West Side Soldiers Aid Society. The group of concerned women opened a storefront in downtown Milwaukee to take care of Civil War Veterans. Later, they raised more than $100,000 to build a permanent place of respite for the recovering solders.
On March 3, 1865, a month before the Civil War ended, President Abraham Lincoln signed the act that created the National Home for Disabled Volunteer Soldiers. The West Side Soldiers Aid Society provided the funding that allowed one of the first three national homes to be built in Milwaukee. On May 3, 1867, sixty Veterans moved into existing farm buildings on land that covered 425 acres.
The original domiciliary, affectionately known as Old Main, was completed in 1869. The thinking of the time was to use one building to serve all the needs that veteran had. It was in keeping with the notion of living in a "home." Old Main originally had a 500-bed capacity, and it provided continuous care to veterans there until 1989.
The grounds saw a construction boom of new buildings in the late 1800s, which included a hospital, library, chapel, theater, and firehouse. Construction continued in 1923 with building 70, originally for tuberculosis patients, and building 43 in 1932 as a hospital annex. Many of these original buildings were designated a National Historic Landmark in 2011.
The current 10-story Clement J. Zablocki VA Medical Center building opened in 1966. At the time, with 1,000 beds, it was one of the largest VA hospitals in the country. It featured numerous modern features such as built-in oxygen, air conditioning, and paging systems that were revolutionary for that day. The facility was named after Milwaukee Congressman Clement J. Zablocki in 1984.
© Video
Milwaukee VA Medical Center