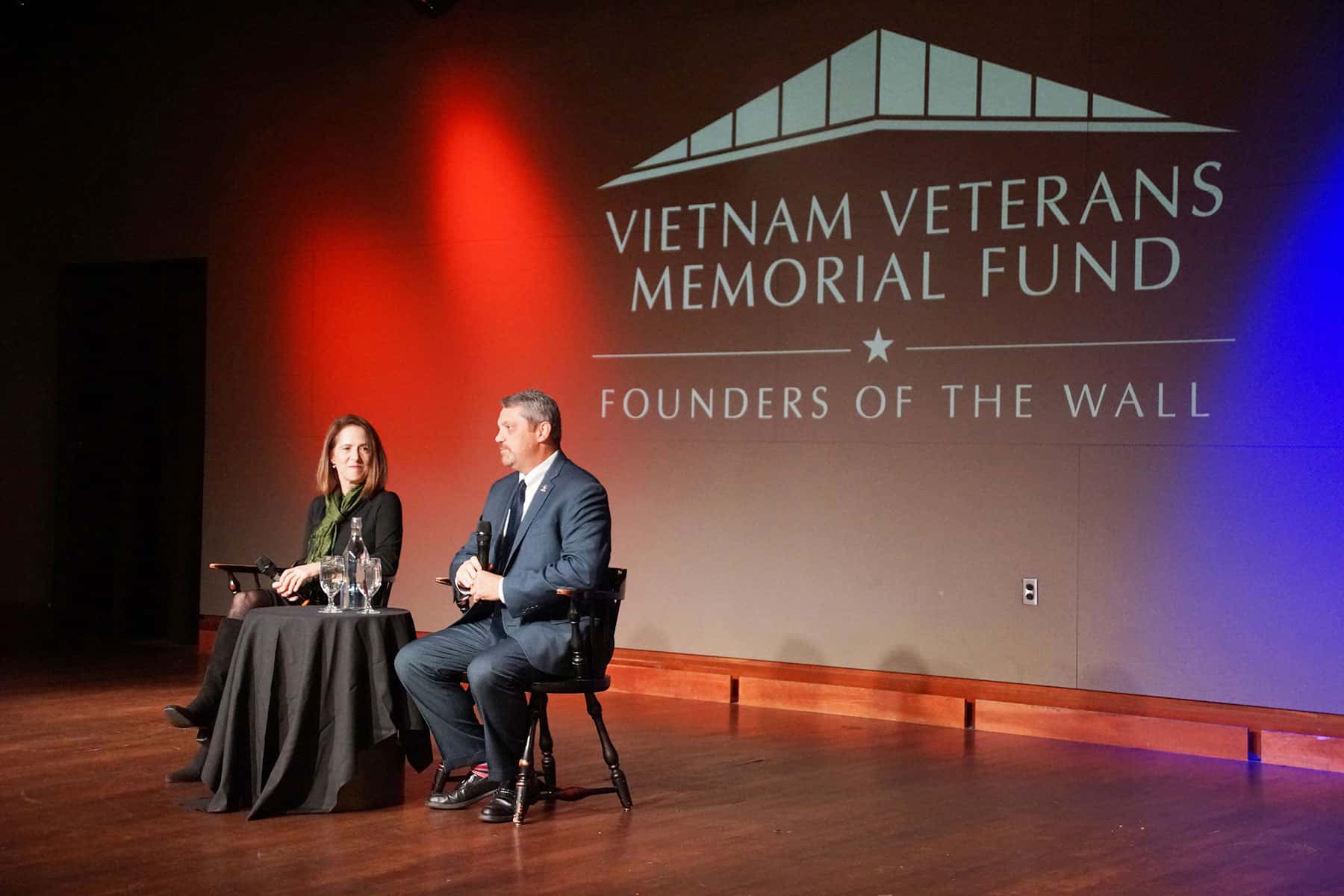 Emmy and Peabody Award-winning documentary filmmaker, Lynn Novick, held an informal Q&A with veterans about the 18-hour documentary series she co-directed with Ken Burns at The Hamilton on Veterans Day 2017.
"The Vietnam War" tells the story of one of the most consequential, divisive, and controversial events in American history. Both visceral and immersive, the series explores the human dimensions of the war through revelatory testimony of nearly 80 witnesses from all sides. The personal collection of stories included many Americans who fought in the war or opposed it, as well as Vietnamese combatants and civilians from both the North and the South.
Ten years in the making, the series includes rarely seen archival footage from sources around the globe, 24,000 photographs taken by some of the most celebrated photojournalists of the 20th Century, historic television broadcasts, evocative home movies, and secret audio recordings from inside the Kennedy, Johnson, and Nixon administrations.
The series cost around $30 million and took more than 10 years to make. It was produced by Ken Burns and Lynn Novick, who had previously collaborated on "The War," "Baseball: The Tenth Inning," and "Prohibition."
Hosted by Jim Knotts, President and CEO of the Vietnam Veterans Memorial Fund (VVMF), the nonprofit organization that built The Wall in 1982, the morning discussion included two veterans from the epic film, John Musgrave and Joan Furey. This audio was recorded on November 11.
"For the entire time that I was growing up, the Vietnam War was happening. It was confusing. It was unsettling. And it was upsetting. And I didn't understand it. And so as soon as I was old enough to understand what was important, I became sort of obsessed with the Vietnam War. It seemed to both Ken and me that there was this unfinished business in our country, that we just need to face it and figure out what happened in Vietnam." – Lynn Novick