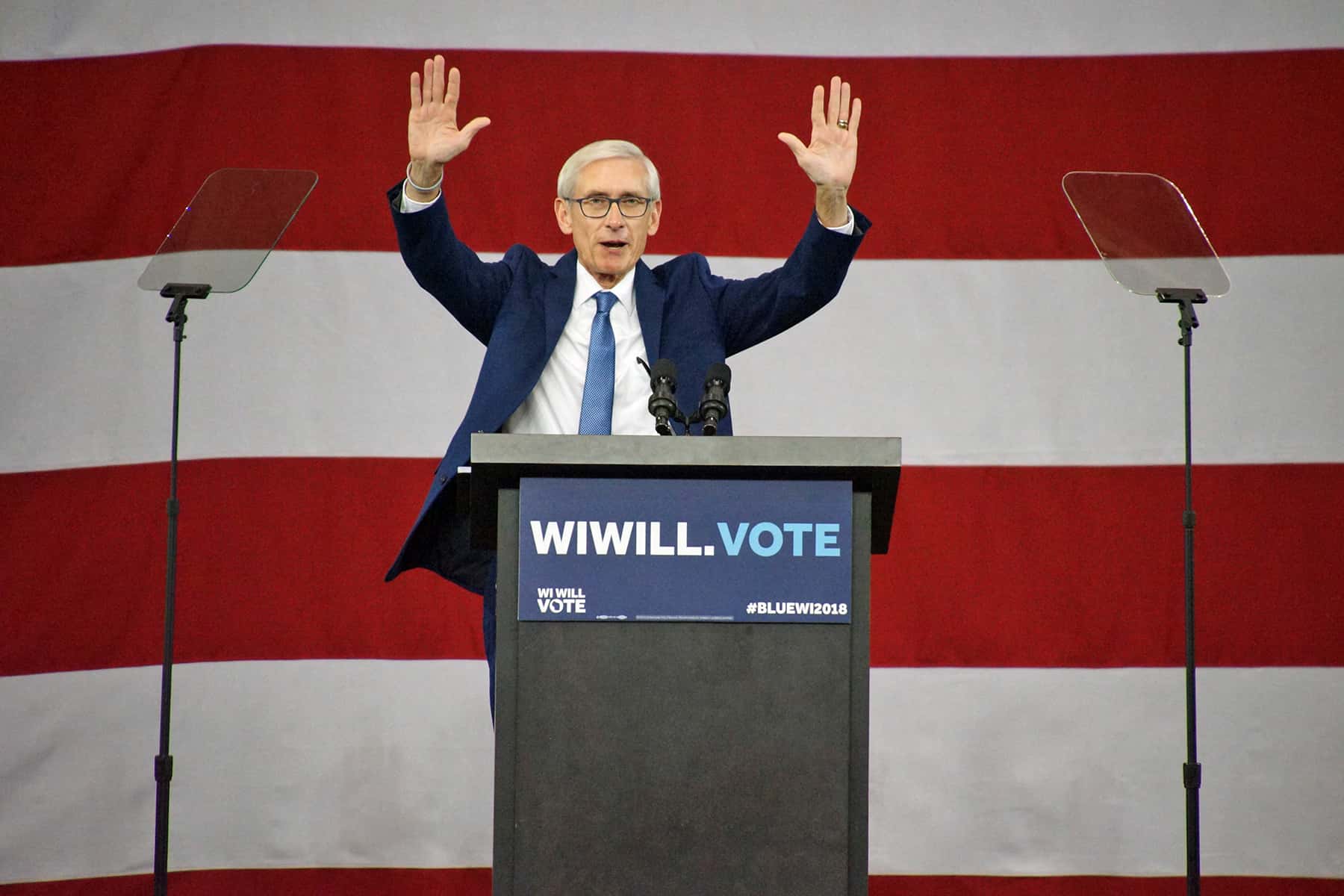 In Wisconsin, the Latinx vote proved key as Tony Evers defeated Scott Walker on November 6 in the midterm election, also making former State Representative Mandela Barnes the state's first Black lieutenant governor.
Evers declared support for restoring access to driver licenses for immigrant families and in-state tuition in public colleges for immigrant students, withstanding racist, anti-immigrant attack ads from Scott Walker assailing him for these positions in the final weeks of the campaign.
Voces de la Frontera Action organized thousands of Latinx voters across Wisconsin through the Voceros por el Voto program to vote for Evers and pro-immigrant candidates up and down the ballot.
"We that knew this was a tight race and the Latinx vote would make the difference," said Christine Neumann-Ortiz, Executive Director of Voces de la Frontera Action. "The Latinx community was not only decisive in this election, but we now have a statewide network of voters and organizers who are ready to escalate to the next phase of the struggle. We will fight to restore driver licenses for all people in Wisconsin – immigrants and disenfranchised citizens who have lost access to driver licenses because of poverty."
Democratic gubernatorial challenger Tony Evers narrowly defeated Walker, denying him a third term. The victory by Evers is a monumental win for Democrats and a steep fall for Walker, who just three years ago was seen as an early front-runner in the GOP primary for president. According to Milwaukee County Clerk George L. Christenson, Evers got 263,199 votes and Governor Walker 124,880 in the State's most populous county.
Democratic U.S. Sen. Tammy Baldwin easily beat back a challenge from Republican Leah Vukmir to win a second six-year term. Baldwin led Vukmir in fundraising and in the polls throughout the race. Vukmir campaigned as an underdog and staunch supporter of President Donald Trump.
The GOP easily maintained control of the Wisconsin Assembly. Republicans have controlled both houses since 2011, and the Election Day wins ensure they will hold both chambers for a full decade.