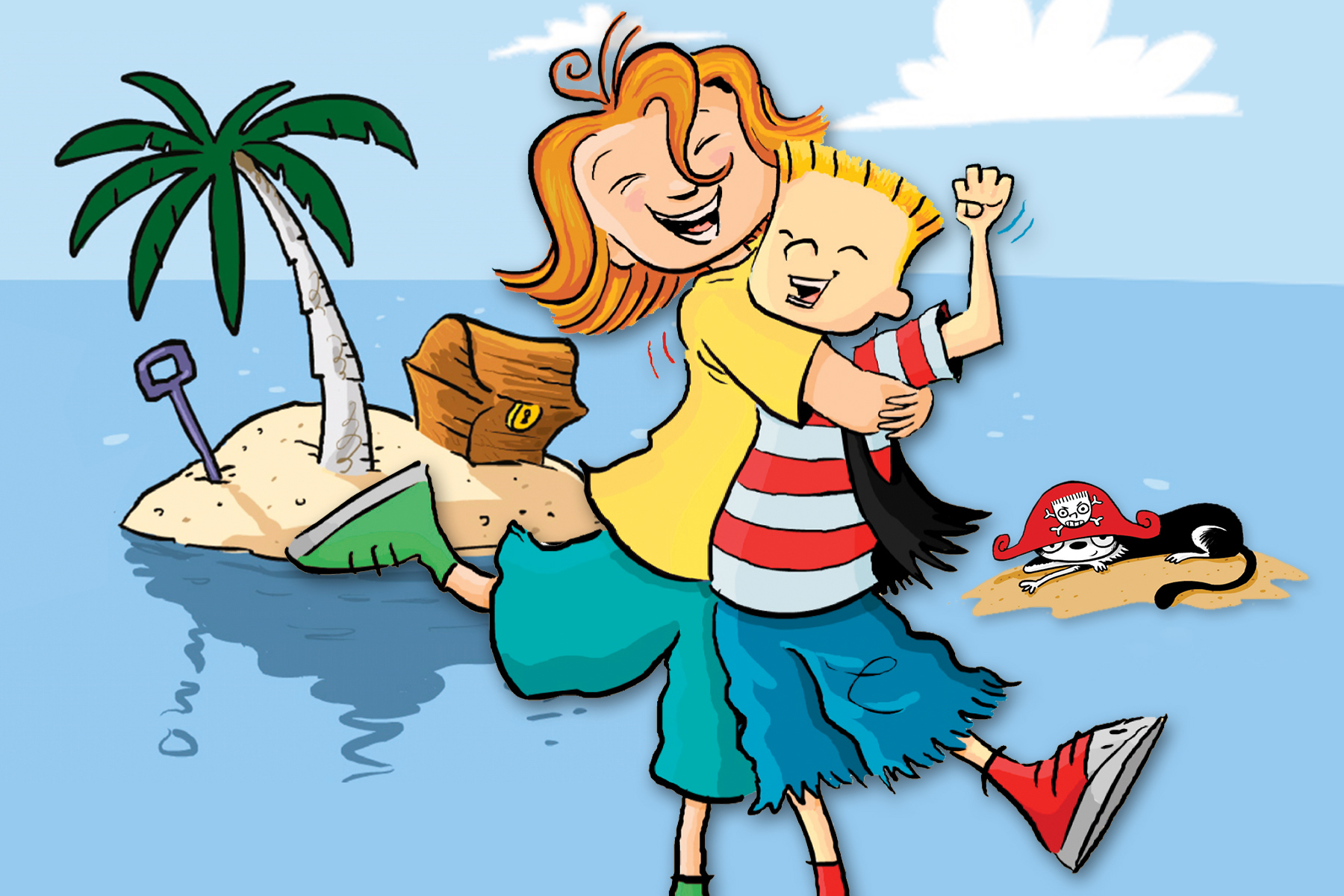 Based upon the wildly popular Judy Moody series of children's books, the world premiere production of "Judy Moody & Stink: The Mad, Mad, Mad, Mad Treasure Hunt" opened in Milwaukee on May 4.
First Stage participated in a national collaboration with seven of the country's leading children's theaters. The play was co-commissioned by First Stage, Adventure Theatre MTC, Bay Area Children's Theatre, The Rose Theatre, Oregon Children's Theatre, Children's Theatre of Charlotte and Orlando Repertory Theatre.
It was adapted for the stage by Allison Gregory, based on the books Judy Moody and Judy Moody & Stink: The Mad, Mad, Mad, Mad Treasure Hunt written by Megan McDonald and illustrated by Peter H. Reynolds.
"Judy Moody is a compelling character and a great fit for the stage," said playwright Allison Gregory. "She activates the world around her. From her dogged determination (which frequently looks like impulsivity), to her scrappy resourcefulness, she engages other characters, and us, to root for her."
Judy Moody & Stink: The Mad, Mad, Mad, Mad Treasure Hunt focuses on third grader Judy Moody, who is in a bit of a mood. She has been given a school assignment to create a "Me" collage, and her know-it-all little brother Stink keeps getting in the way. When the Moody family drops anchor on "Artichoke" Island for a weekend getaway, they meet Cap'n Weevil with a secret treasure map, launching them on a mad dash across the island in search of gold, fun, and adventure.
"I'm thrilled readers will get to see my books make the leap from page to stage," said McDonald. "Judy Moody has been to Antarctica, The Freedom Trail, Artichoke Island and college. She has gone around the world in eight and a half days. But never before has she been on stage!"
Performances run until June 3 at the Marcus Center for the Performing Arts in the Todd Wehr Theater, located at 929 N. Water Street in downtown Milwaukee. First Stage is one of the nation's leading theaters for young people and families, touching hearts, engages minds, and transforms lives by creating extraordinary theater experiences through professional theater productions.
"We are delighted to be part of this first-time collaboration between seven of the country's best children's theaters to bring Judy Moody to our stage. Millions of children around the world find Judy a funny, spunky girl they can easily relate to," said Director Jeff Frank.