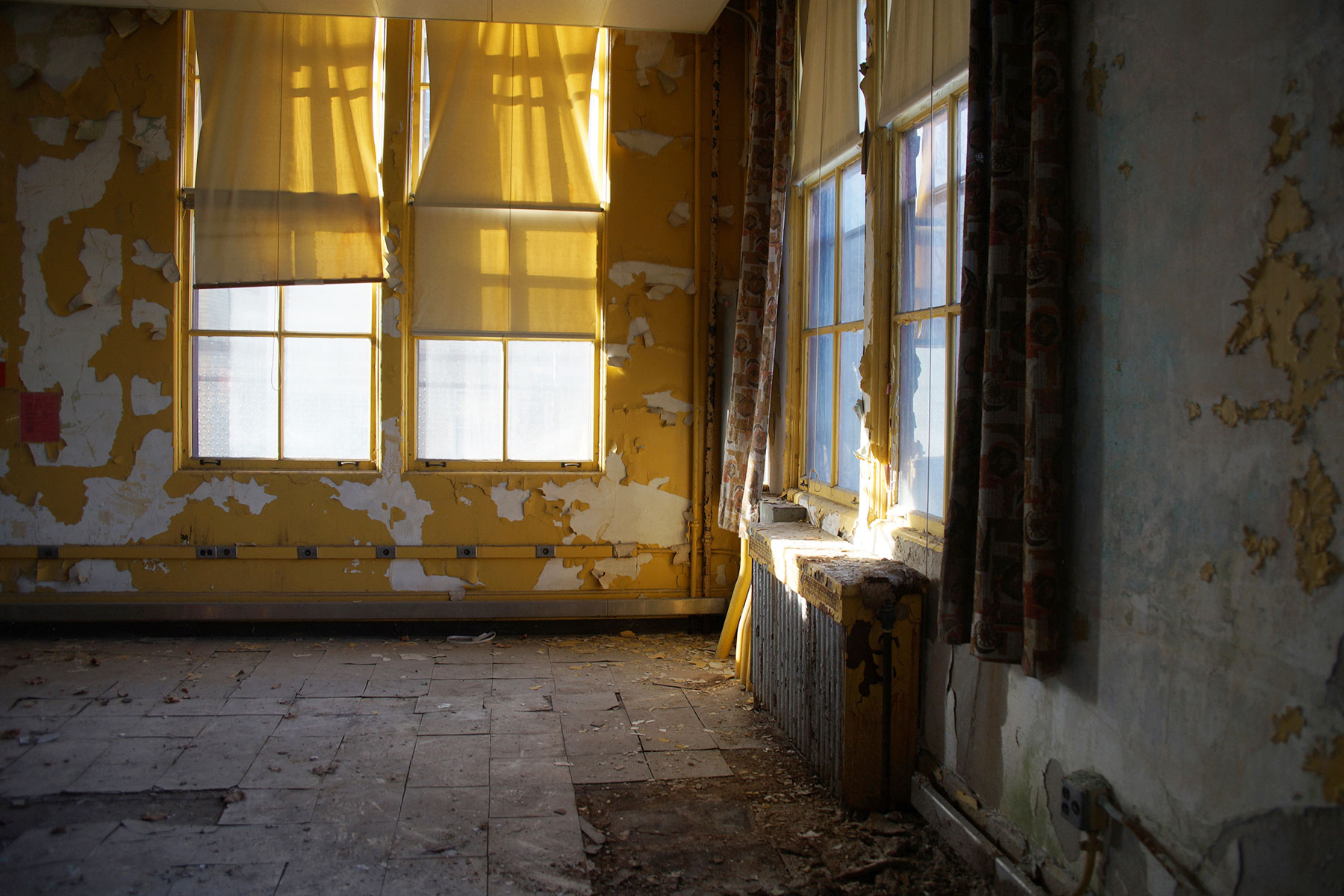 Milwaukee PBS premiered a new documentary "A Hallowed Home for Heroes" on November 6. It details the historic past of Old Main, also known as Milwaukee's Soldiers Home, through decades of use as a care center for veterans since the Civil War, its fall into decay, and eventual rebirth.
For the segment explaining Old Main's decline, when it was undergoing a passive "demolition by neglect," almost 30 images published by Milwaukee Independent were presented. Senior photojournalist Lee Matz documented the building's condition in a series of vivid images, including 360° VR. The rare collection of editorial photos helped the PBS documentary show the extensive disrepair before the overdue restoration work began.
Old Main has been a landmark deeply entrenched in the heart of Wisconsin's veteran community. "A Hallowed Home for Heroes" steps back in time to uncover several fascinating stories about Soldiers Home, a National Historic Landmark on the Clement J. Zablocki Veterans Affairs Medical Center grounds.
"The film explores why Milwaukee Soldiers Home is so much more than a bunch of beautiful old buildings," said award-winning producer Maryann Lazarski. "The legacy of the entire Soldiers Home grounds lives on so that new generations can learn to be reverent about its past and devoted to its future."
Milwaukee Independent has been instrumental in promoting the project with over a dozen news reports, highlighting the significance of Old Main to Milwaukee's cultural and historical fabric. The award-winning online daily news magazine has been committed to covering local stories with a profound impact on the local community.
"A Hallowed Home for Heroes" received positive reviews during two public screenings, before the documentary was broadcast on Milwaukee PBS. The documentary is part of Milwaukee PBS's commitment to telling local stories that resonate on a universal level, with the aim of educating and engaging the community in its shared history.
The origins of the Soldiers Home trace back to President Abraham Lincoln's last legislative act. The documentary features veterans living at Old Main today, Civil War historians like John Gurda, preservationists, veterans, and even reenactors.
The story explains how the grounds impacted the development of Milwaukee as a city, and why the home is important to preserve.
"We believe that it's important to remember the sacrifices of our veterans and better understand how their experiences impacted them and us," said Debbie Hamlett, Milwaukee PBS Vice President and General Manager
Hamlett said that Milwaukee PBS would offer a number of special veteran's programs throughout November, including this new local documentary.
The documentary is available for streaming on the Milwaukee PBS website. A collection of Matz's images used in the film are included here, along with a link to a special page of all the news reports by Milwaukee Independent on Old Main over the years. https://mkeind.com/oldmain
Milwaukee PBS is southeastern Wisconsin's premier non-commercial media organization. It consists of two high-definition television stations, WMVS and WMVT, and is the area's only over-the-air source for national public television programs. Milwaukee PBS is a viewer-supported service of Milwaukee Area Technical College.