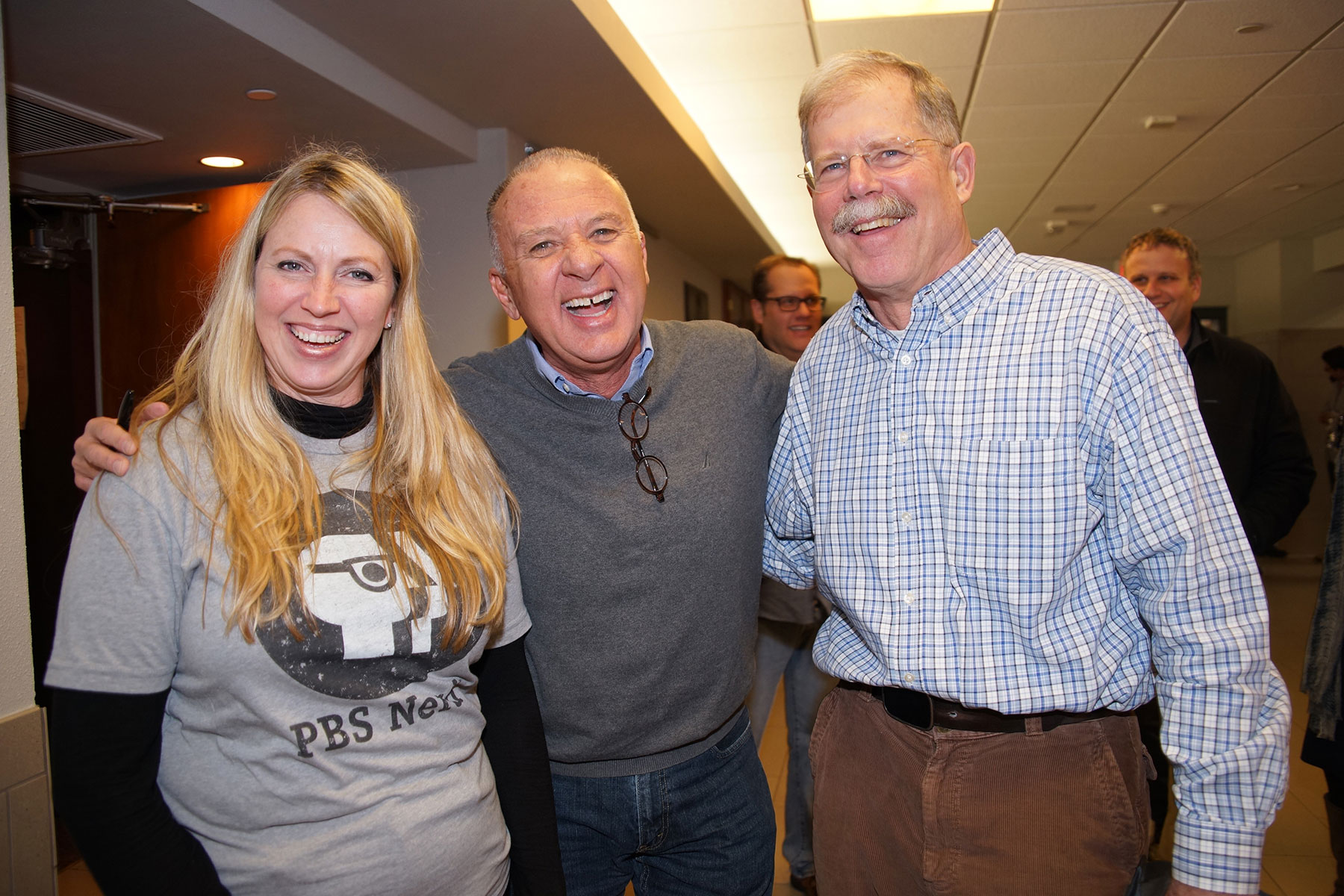 The preview party for the Whitefish Bay episode of "Around the Corner with John McGivern" was held in a packed auditorium at the Whitefish Bay High School on January 24.
The highly rated Milwaukee PBS series began filming its sixth season in the spring of 2016. The Milwaukee Independent spent a full day traveling with the crew of "Around the Corner with John McGivern" on June 9, while filming the Whitefish Bay episode.
The Milwaukee PBS program has a staff of 14 who work full-time to produce each show. In the series, Emmy Award-winning actor John McGivern explores what it is like to live, work, and play in different communities across Wisconsin. He talks to members of the community who celebrate these neighborhoods and cherish the uniqueness of their social fabric.
"If you watch the show, I do a 'this is what Whitefish Bay is.' It is what we come to understand from those who live here. And that is, the heart of this community feels like it always did. That its based on neighborhood, its based on family, and its really kind of based in community, and that's what Whitefish Bay feels like," said McGivern. "If you look at these streets, there are kids everywhere. If you look at the schools, there are hundreds of bicycles. I don't know if we've been to a community where that is true. Which speaks to community."
Revered historian John Gurda attended the public screening with other members of the production crew. In each episode, Gurda gives background information and reveals the past of the featured community. He also maps out the boundaries so the TV audience knows where to explore.
"I am proud that our program showcases Wisconsin. All positive, all the time," said series producer and director Lois Maurer. "Some of the episodes that end-up being the most exciting and successful for me are the places I never heard of before."
McGivern and Maurer answered audience questions after the preview and shared stories from their travels on the show. They said there were plenty of amazing cities yet to explore across the state and were not worried about running out of places to cover.
These photos show a mix of behind-the-scenes moments during the show's production, and the public preview of the finished episode before Milwaukee PBS broadcast it on January 26. The full episode is also presented here.
[Original Airdate: January 26, 2017] Does anyone, besides John Gurda and the Klode Kru, know that Whitefish Bay is a geographic area of Lake Michigan? Maybe not, but everyone knows that the village east of I-43 surrounding east Silver Spring Drive in Milwaukee County is home to Winkie's, right? And John McGivern knows that this is one of his favorite close-to-home neighborhoods. Will you like Whitefish Bay? Well, if you like a family friendly place where you can shop at local boutiques, go to dinner and a movie, walk along the beach or tree lined streets, then you will like Whitefish Bay for the same reasons John does. This community feels like home, even if you don't live here.