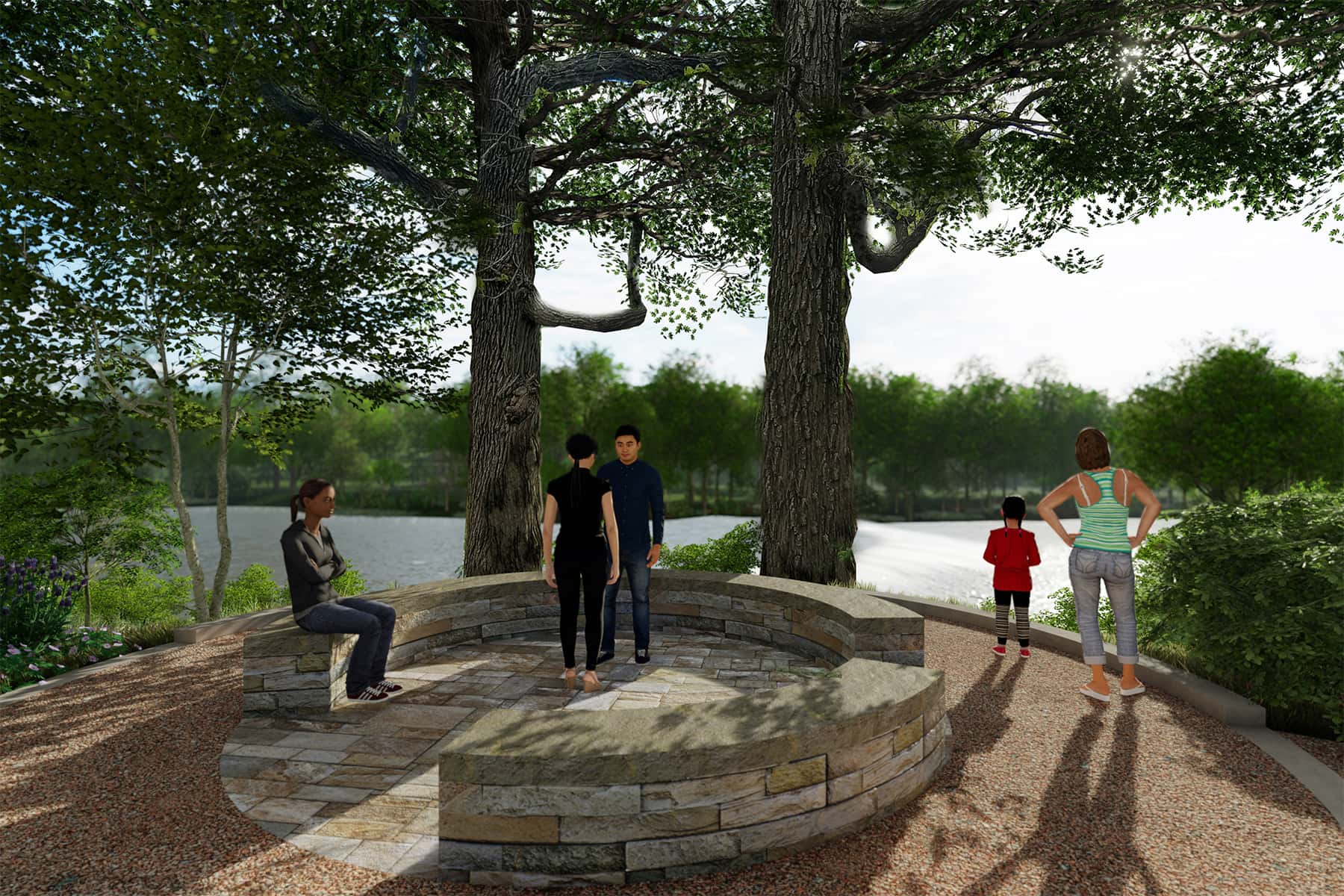 Revised designs for a vital ecological and public access project along the Milwaukee River were released on September 18, highlighting how the project could be the key to unlocking funding for dozens of additional environmental projects in the region.
The $2 million project in Kletzsch Park, a collaboration between Milwaukee County Parks, Wisconsin DNR, and Fund for Lake Michigan, is part of an extensive plan to tackle environmental issues in the Milwaukee Estuary Area of Concern (AOC).
The Kletzsch Park River Access and Fish Passage Project will improve water quality by making mandated dam repairs and creating universal public river access for people of all abilities with new pathways, paddlers' portage, and scenic overlooks. The updated plan also includes an in-river fish passage, designed to improve the health of native fishes such as northern pike and lake sturgeon by greatly expanding their available habitat.
"The Kletzch Park improvements are an historic opportunity to improve our waterways for future generations, and success here will greatly improve our chances of securing additional available USEPA funding for over a dozen critical water quality projects in and around the County," said Guy Smith, Executive Director of Milwaukee County Parks.
Improvements at Kletzsch are part of a series of environmental projects in the region funded by the U.S. Environmental Protection Agency (EPA) to clean up AOCs around the Great Lakes. Initially, 43 AOCs were identified in the US and Canada as places where legacy pollution – caused by industry – severely interfered with the public's use of water resources for activities like swimming and fishing.
The Milwaukee Estuary is one of five AOCs in Wisconsin. Two of these areas, the Sheboygan River and Lower Menominee River AOCs, have already gone through the cleanup and restoration process. The Milwaukee Estuary AOC is poised to be next for federal investment, which would bring cleaner, healthier waters to the region and state.
"Tens of millions of federal dollars have already been spent to clean up other AOCs in Wisconsin, including the Sheboygan Area of Concern," said Vicki Elkin, Executive Director of the Fund for Lake Michigan. "If anyone has traveled to Sheboygan recently, you can see how the clean up there has transformed that city's waterfront. The Kletzsch project is part of a similar, once-in-a-lifetime effort to bring environmental revitalization and economic development to the Milwaukee River basin."
Future environmental projects in the County that could potentially receive USEPA funding, include a plan to move the beach at South Shore Park and the restoration of forests, prairies and wetlands along the 6.5 mile Little Menomonee River corridor.