Downtown Employee Appreciation Week kicks off with virtual and socially-distanced activities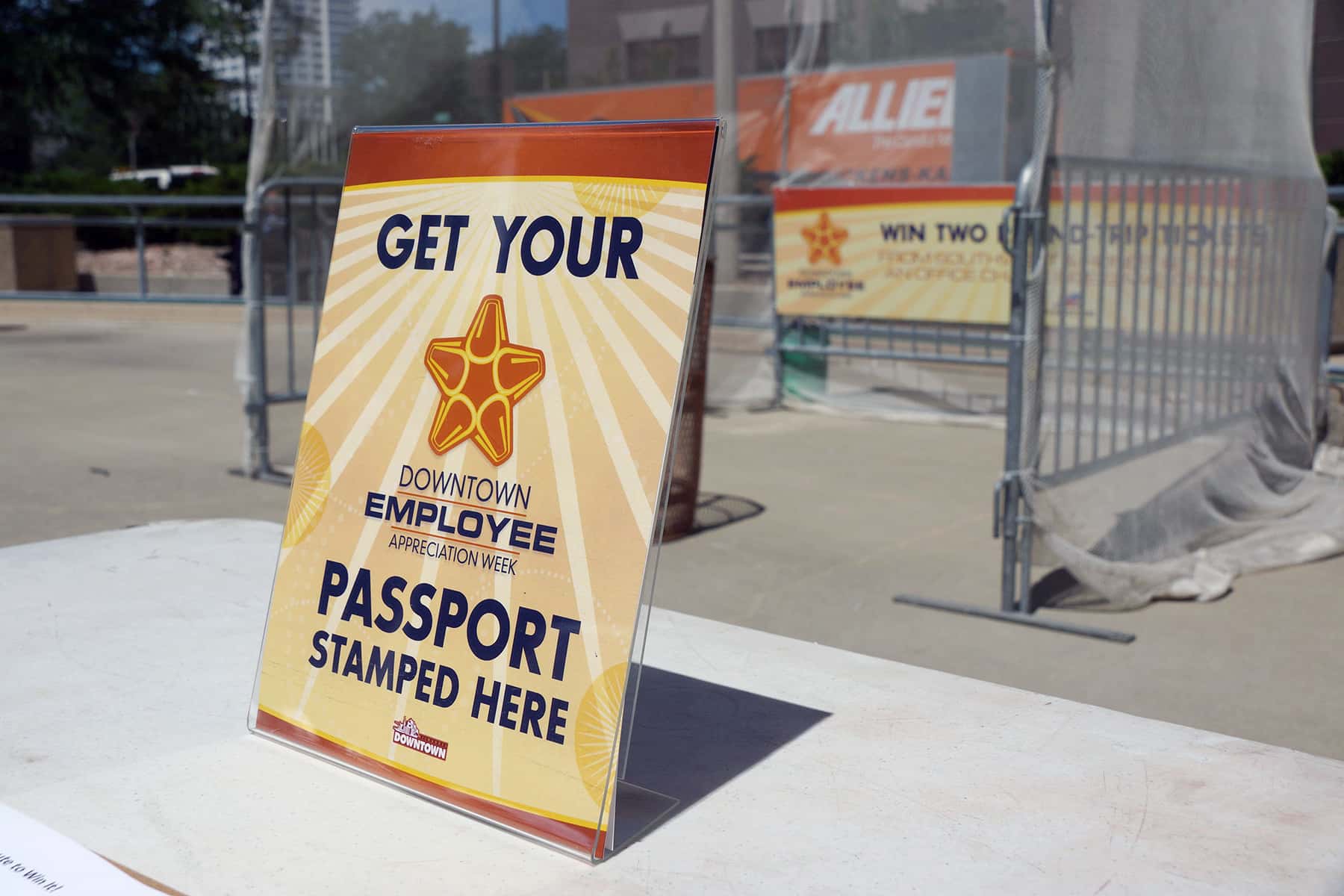 Milwaukee Downtown BID #21 has once again teamed up with downtown businesses and community leaders to celebrate the areas's 90,000+ employees during the 15th annual Downtown Employee Appreciation Week, September 14 to 18.
The weeklong celebration returns this year in a safe and socially-distanced format with virtual participation options. Each day, downtown employees can partake in a variety of live-streamed events, including a 15-minute virtual morning meditation with Cathy Stadler, a lunchtime concert series presented by Marcus Performing Arts Center featuring a different Milwaukee musical artist every day, and virtual fitness classes ranging from yoga and Pilates to barre and bodyweight workouts.
In addition to daily events, Milwaukee Downtown is offering special one-time events throughout the week. Employees can also take part in the annual "I Work Downtown" Trivia Competition, in a new virtual format this year. Play individually or as a team on Monday, September 14 at 7:00 p.m. for a chance to win over $1,000 in downtown goodies.
Also on Monday, September 14, downtown workers can donate blood from 10:00 a.m. to 3:00 p.m. at the Versiti Blood Drive at Chase Tower at 111 E. Wisconsin Avenue. COVID-19 antibody testing will be included for all blood donors as part of standard testing.
Returning this year, downtown colleagues can hit the waterways with the Milwaukee Kayak Company. Available launch times for booking are 4:00 p.m., 4:30 p.m. and 5:00 p.m. on Tuesday, September 15 or Wednesday, September 16.
On Tuesday, September 15 and Wednesday, September 16, downtowners can flex their creativity and join Vibez Creative Arts Space for painting classes at 7:00 p.m. streamed on Milwaukee Downtown's Facebook page. Then, on Thursday, September 17 at 10:00 a.m. employees can catch a conversation about networking, and staying connected while working remotely with Corporate Attorney Rebecca López and Sandra Dempsey of Estamos Unidos US.
Employees can enjoy a drive-in movie night at Schlitz Park along the Milwaukee River during the "I Work Downtown" Drive-In showing of "Hidden Figures" on Thursday, September 17. Starting at 7:00 p.m., moviegoers will be able to order food straight from their vehicle by F Street Group for the full theater experience.
For more information on downtown giveaways, event registrations, or to download daily bingo cards, workers are encouraged to visit the BID's event website at IWorkDowntownMKE.com.