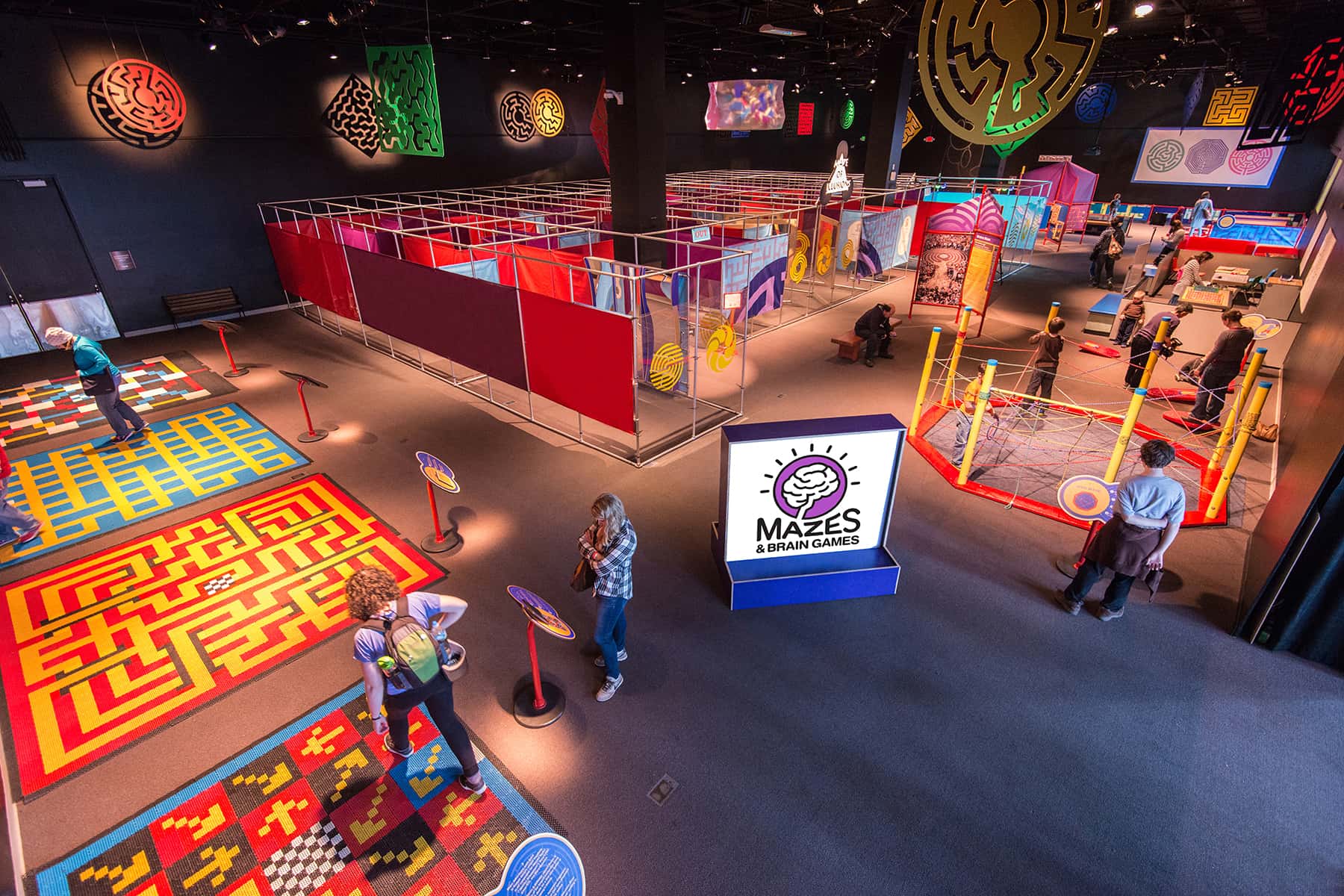 Discovery World will be overflowing with challenging maze experiences that propel visitors of all ages down paths of mystifying illusions and mind-boggling puzzles, from its newest educational program.
Each maze is a dynamic environment where youth can discover new methods of problem-solving through improvisation, trial and error, observation and testing, and logic and reasoning.
"Mazes & Brain Games is a fun and engaging exhibit that inspires problem solving, creativity, and teamwork for all ages and visitors," said John Emmerich, Discovery World Vice President & Interim CEO. "We're thrilled to host such a unique experience that furthers our mission of generating excitement for science, technology, engineering, and math in the minds of children within our community."
The new Discovery World exhibit challenges youth to maneuver through a collection of mind-bending adventures, 3-D puzzles, and full-body games designed to stimulate and entertain visitors of all ages. Mazes winds its way over 9,000-square-feet, with over 60 puzzling experiences that inspire exploration. The maze of illusions also tests perceptions with visual trickery, helping participants understand how our brain works.
"The goal of this exhibit to allow families and children to explore new ways of problem solving, challenge the relationship between the mind and eye, nurture your inner creative genius, and catalyze cross-generational interaction," said Paul Fladten. "Mazes is the type of exhibit that generations of families can enjoy together as it inspires teamwork, problem solving, and it's just plain fun. We expect this to be a Discovery World experience that will entertain children for hours at a time."
The list of interactive mazes and related activities includes a Mathematica maze, web maze, color maze, make-a-maze, headlong floor maze, marble maze, history of mazes gallery, brain teaser puzzle tables, and labyrinthian library. Created by Minotaur Mazes, Mazes & Brain Games is set to open May 25 and will remain at Discovery World through Labor Day.