County Parks offer new virtual adoption program to help fund protection of threatened species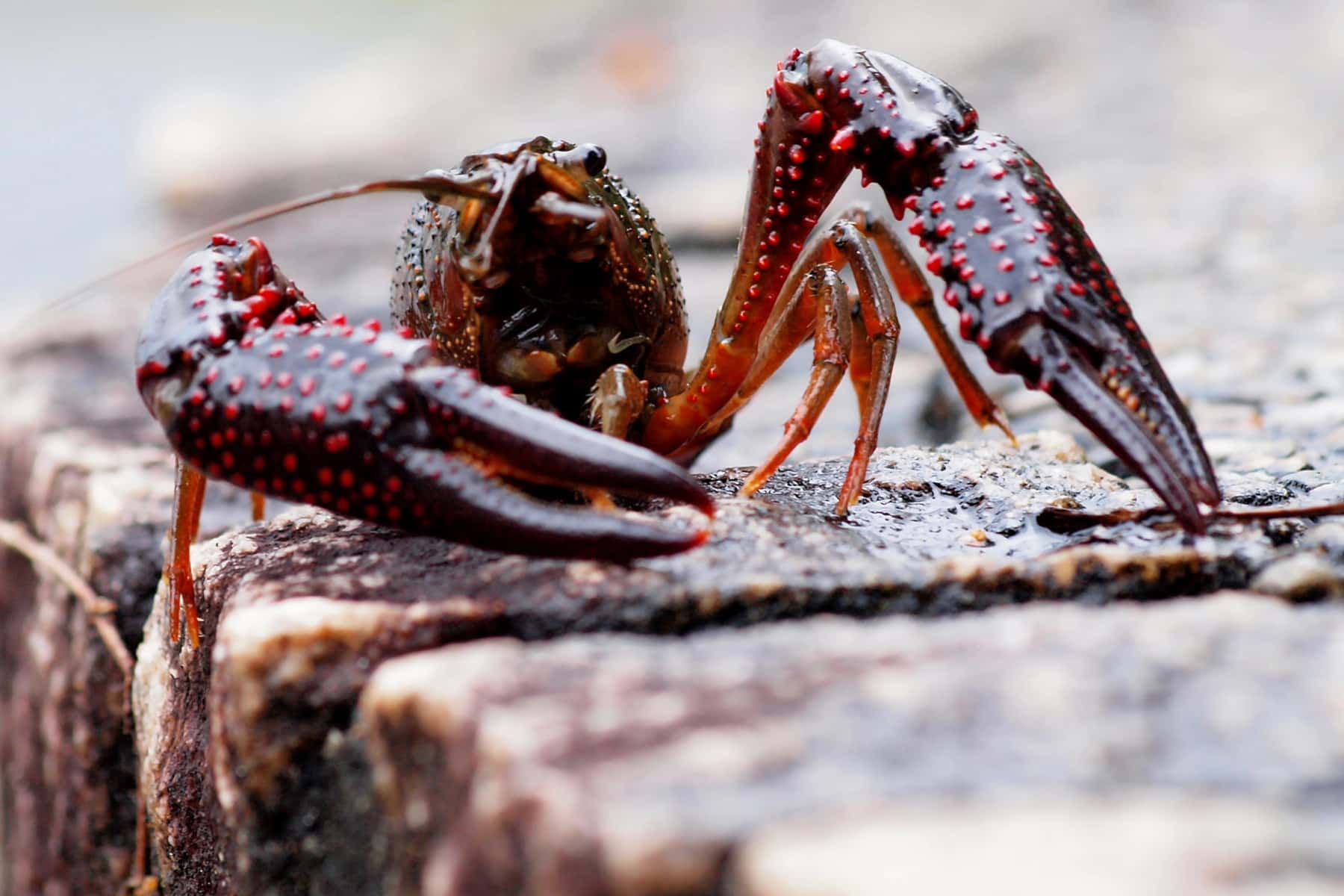 Virtual adoptions of some of Milwaukee County's lesser-known, but very lovable residents, Salamanders and Crayfish and Bumblebees, are now available as part of a $10,000 matching campaign for Milwaukee County Park's Community Science Program.
The crowdfunding campaign, run by the Natural Areas Department, works to protect habitats and monitor the populations of threatened species including Digger Crayfish, Blue-spotted Salamanders and the federally endangered Rusty-patched Bumblebee. All of these species are resident in the 10,000 acres of natural areas that Milwaukee County Parks manages.
Virtual adoptions of the animals are available at parksforgood.com until June 20. If Milwaukee County Parks raises $10,000 in donations by that deadline, the amount will be doubled by Dr. Adel Korkor.
As well as animal adoptions, donors can also choose their own price for a new Milwaukee County Parks print map, or even adopt a Forked Aster nature trail. All funds will go to the Greater Milwaukee Foundation – Parks Fund, to support the Community Science Program.
"Our mission at Milwaukee County Parks is to have a positive impact on every park visitor, and that includes the wonderfully diverse range of native animals, birds, plants and insects that live in the parks," said Guy Smith, Milwaukee County Parks Executive Director.
Blue-Spotted Salamander
Blue-spotted salamanders can grow to around 5 inches and are named for their pattern of bright blue spots scattered over a nearly black body. Salamanders are found in hardwood forests where they use ephemeral ponds, small fishless pools that usually dry out by mid-late summer, to breed. They eat a diet of insects, earthworms, spiders, slugs, and centipedes.
Digger Crayfish
Milwaukee County Parks are home to several species of crayfish, including the native Digger Crayfish, listed as a "Species of Greatest Conservation Need" by the Wisconsin Department of Natural Resources. Digger crayfish grow to around 3.5" and have short broad pincers, small spurs, and a rounded snout. This species gets its name from its burrowing ability – they will dig up to several feet deep in floodplain forest or near ephemeral ponds. The opening of the burrows often have a "chimney" or mound made of excavated mud. Digger crayfish eat a diet of plant matter, insects, snails, small fish, and carrion.
Rusty-Patched Bumble Bee
The federally endangered rusty patched bumble bee was once abundant throughout the eastern United States, but is now extremely rare and considered globally imperiled and at risk of extinction. Queens are the largest members of the colony and are focused on egg production, while worker bees are smaller and spend their time acquiring resources for the colony. All rusty patched bumble bees have entirely black heads, but only workers and males have a rusty reddish patch centrally located on their backs.
Rusty-patched bumble bees are found where there are diverse and abundant flowering plants in proximity to suitable overwintering sites for hibernating queens. This habitat can include prairies, woodlands, wetlands, and urban parks and gardens. Their preferred nectar plants include hyssop, asters, goldenrods, sunflowers, bergamot, blueberries, cherries, and plums.
"Our natural areas staff and volunteers help manage 10,000 acres of wetlands, bluffs, prairie, forest and woodlands, with work that includes invasive species removal, reforestation projects, wetland monitoring, and development of wildlife protection barriers. This campaign will help fund the vital work they do for our local environment," added Smith.