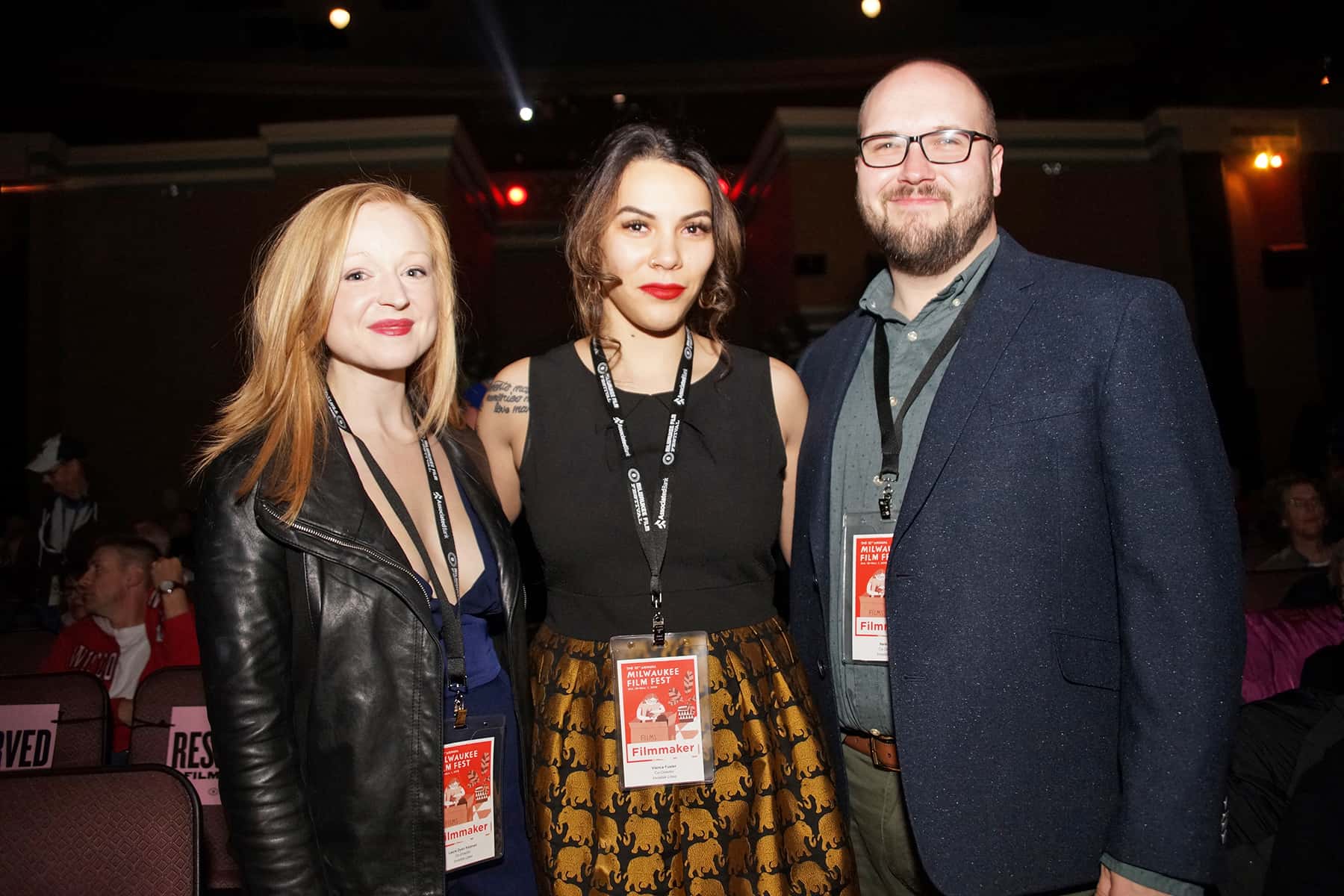 88Nine Radio Milwaukee became the first Milwaukee media outlet to be featured in the Milwaukee Film Festival, when the radio station's feature-length documentary "Invisible Lines" premiered at the Oriental Theater on October 27.
Laura Dyan Kezman, Nate Imig and Vianca Fuster directed the film about Milwaukee, through the eyes of 10 residents of color. With intimate interviews and art, the local residents shared their personal stories of segregation, racism, and prejudice. The format included no narrator or script, just conversations between people.
Milwaukee has the unfortunate reputation of being the most segregated city in America. It is a perception and condition that has been reinforced, rewritten, and repeated too often. In many ways it has become self-fulfilling, as if nothing could ever change in the metro Milwaukee area. But there has important nuance those remarks often miss.
"What does segregation feel like?" and that was the question at the center of Invisible Lines.
Invisible lines are something people feel rather than see, and they take many shapes. Whether it is a suspect glance, coded language or, more overtly, dress codes that aim to keep out certain people from popular bars and restaurants — Milwaukee is full of unseen barriers that are designed to prevent people of color from crossing. These themes, as well as colorism, biracial and queer identity, gun violence, and police relations are addressed in the film.
The all-Milwaukee cast includes high school senior Amelia; Milwaukee's unofficial Black Mayor, Reuben Harpole; biracial brothers and working artists, Darren and Vedale; mother and daughter Dianné and Luz, who offer a Spanish-language chapter to the film; community activists Vaun and LaToya, who discuss gun violence and colorism; and close friends Jeanette and Selma, who both identify as queer and talk about the role of chosen family in the LGBTQ community.
Each of the film's vignettes also integrates a performance by a Milwaukee artist. Through spoken word, visual art, dance and music, they showcase the richness in Milwaukee's creative community. Artists Darren and Vedale and musician Genesis Renji created original pieces for the series. Also featured were local musicians Lex Allen and SistaStrings, poet Karl Oye Iglesias, and the Signature Dance Company.
Invisible Lines invites viewers to experience conversations they would not ordinarily hear, and encourages the audience to do one thing not often done in this increasingly noisy world – listen.