Video: Sailing on Milwaukee's Denis Sullivan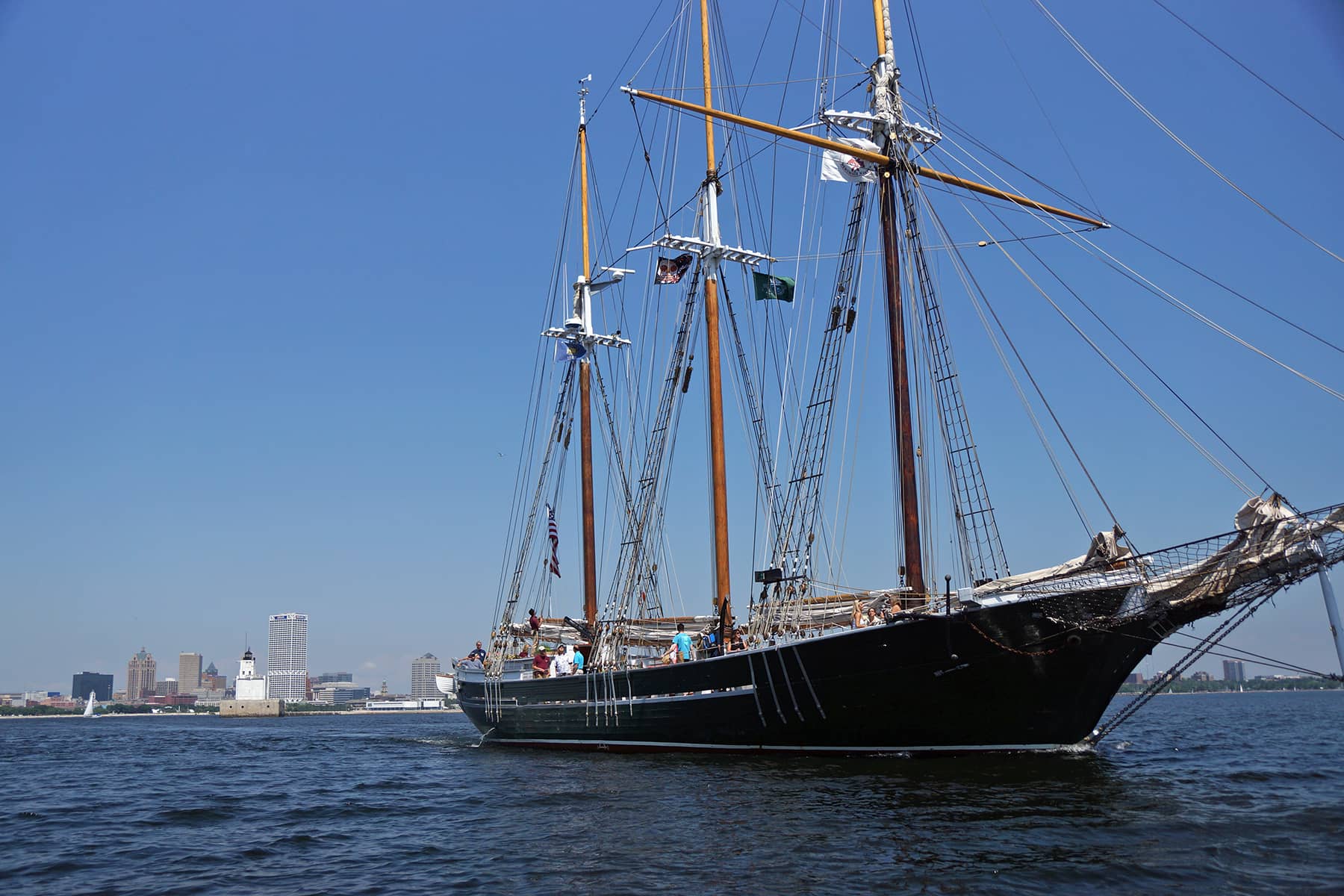 Set sail on Lake Michigan with Discovery World's S/V Denis Sullivan, a schooner based on designs from the 1800s.
Docked along Pier Wisconsin is a living reminder of the era when wind power ruled, the S/V Denis Sullivan. The three-masted lake schooner is owned and operated by Discovery World. It is not an anchored museum but an active sail training vessel. The schooner is typical of cargo ships used during the 1800s that navigated across the Great Lakes.