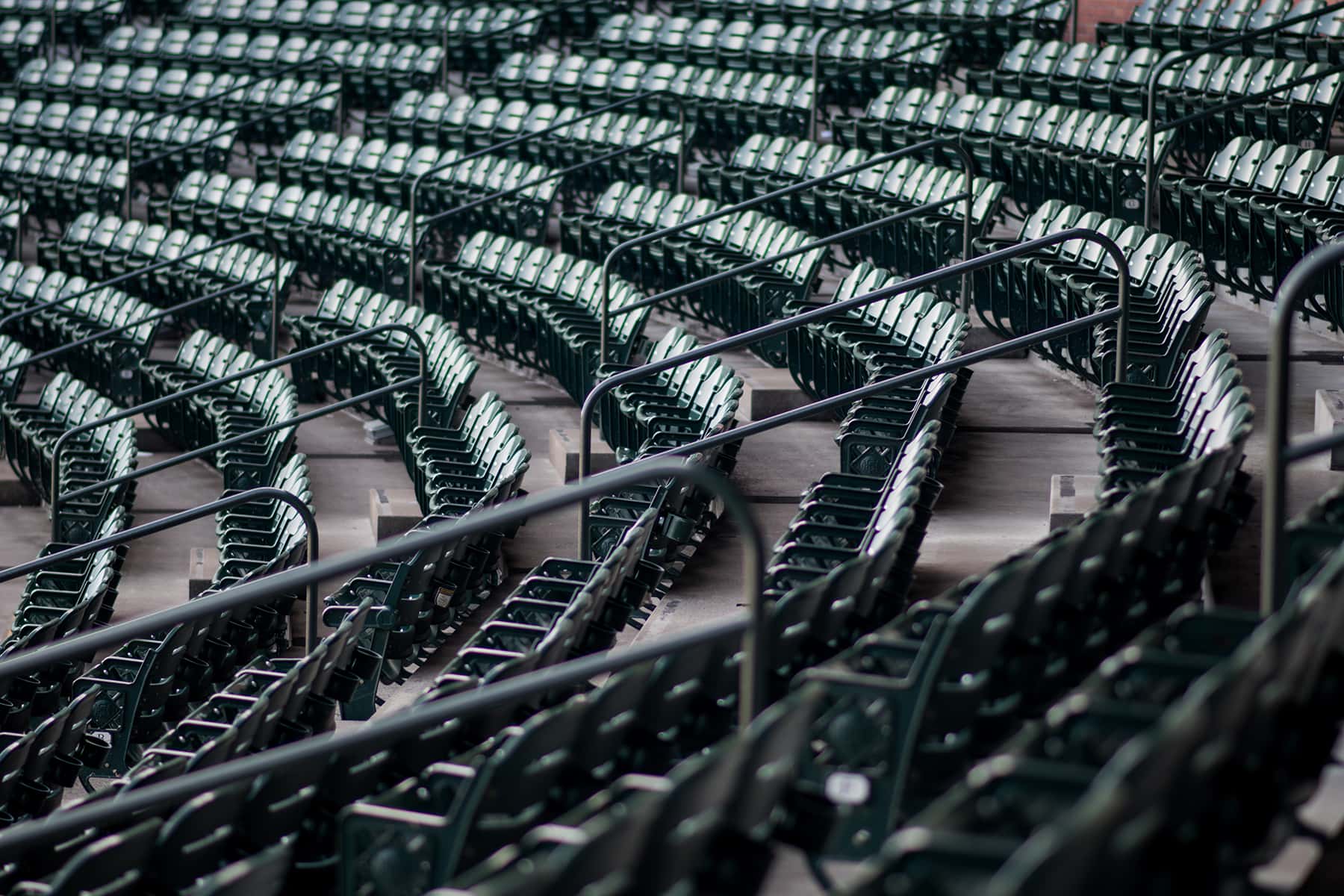 When the NBA suspended its season over the coronavirus pandemic in March, it became clear it would be a long spring for sports fans.
The Milwaukee Bucks and the Milwaukee Brewers returned to action in July. With the NFL season just around the corner. Professional sports have returned, but fans have not, at least not in-person. And hosting fewer live sporting events in Wisconsin is having an economic impact even non-fans cannot ignore.
Last year, the Bucks playoff run brought about $3.7 million to the Milwaukee area, according to Marissa Werner, director of sports development for Visit Milwaukee. The region won't benefit at all from playoff basketball in 2020, with the NBA moving to a coronavirus bubble in Florida.
And for every game that doesn't take place in Wisconsin, the state misses out on revenue from the "jock tax," the income tax levied against athletes on visiting teams.
Between local health regulations and Major League Baseball's focus on finishing out the season, it is unlikely any fans will attend Brewers games this year, said President of Business Operations Rick Schlesinger.
"We are a business that relies heavily on the in-person experience. We are not a big television market," Schlesinger said. "We generate most of our revenues from ticket sales, concessions, parking, retail, and all of that has been wiped away be something completely out of our hands."
The team is considering protocols like no-contact concessions, should fans be allowed to return to American Family Field next year.
The pandemic's impact on sports is statewide. A typical game weekend for the Green Bay Packers injects about $15 million into the local economy, said Brad Toll, president and CEO of the Greater Green Bay Convention and Visitors Bureau, earlier this year.
But the Packers have already announced there will not be fans at their first two home games of the season. Television contracts account for two-thirds of the team's revenue, Packers President and CEO Mark Murphy said, so ensuring games can take place will be the priority.
In parts of the country, college football season is getting underway with some teams welcoming a limited number of fans. The University of Texas has set maximum capacity for home games at 24,000. What happens in Austin and other college towns during football season might hint at when professional leagues could allow fans to return.
Businesses in Madison will not benefit from college football season this fall. When the Big Ten announced it would postpone the season due to the pandemic, the University of Wisconsin-Madison's athletic department announced it could miss out on about $100 million in revenue this year.
The economic impact of sports cancellations goes far beyond the state's most high-profile teams. Not factoring in the Brewers and the Bucks, the Milwaukee area will miss out on about $92 million in economic impact this year from sporting events that have either been canceled or postponed.
A large portion of that is linked to the Ryder Cup, originally set to take place this month at Whistling Straits in nearby Sheboygan County. The biennial golf tournament was expected to bring about $135 million to the state, Werner said. It has been rescheduled for next year.
"We continue our work with the PGA, and they are unbelievably excited to be returning, to come back, that we can make this work for everybody next year. We'll also be hosting their annual meeting as well," Werner said.
The USA Triathlon Age Group National Championships and the USA Ultimate College Championships, once set to take place in Milwaukee this year have been rescheduled for 2021.
In the coming months, regional athletic events could help Milwaukee's economy rebound. There are still many competitions taking place across the country, but travel is more of a challenge amid the pandemic.
Donate: Wisconsin Public Radio
These headline links feature the daily news reports published by Milwaukee Independent about the George Floyd protests, the revival of the Black Lives Matter movement that followed, and their impact on the local community in for 8 months from May to December of 2020.