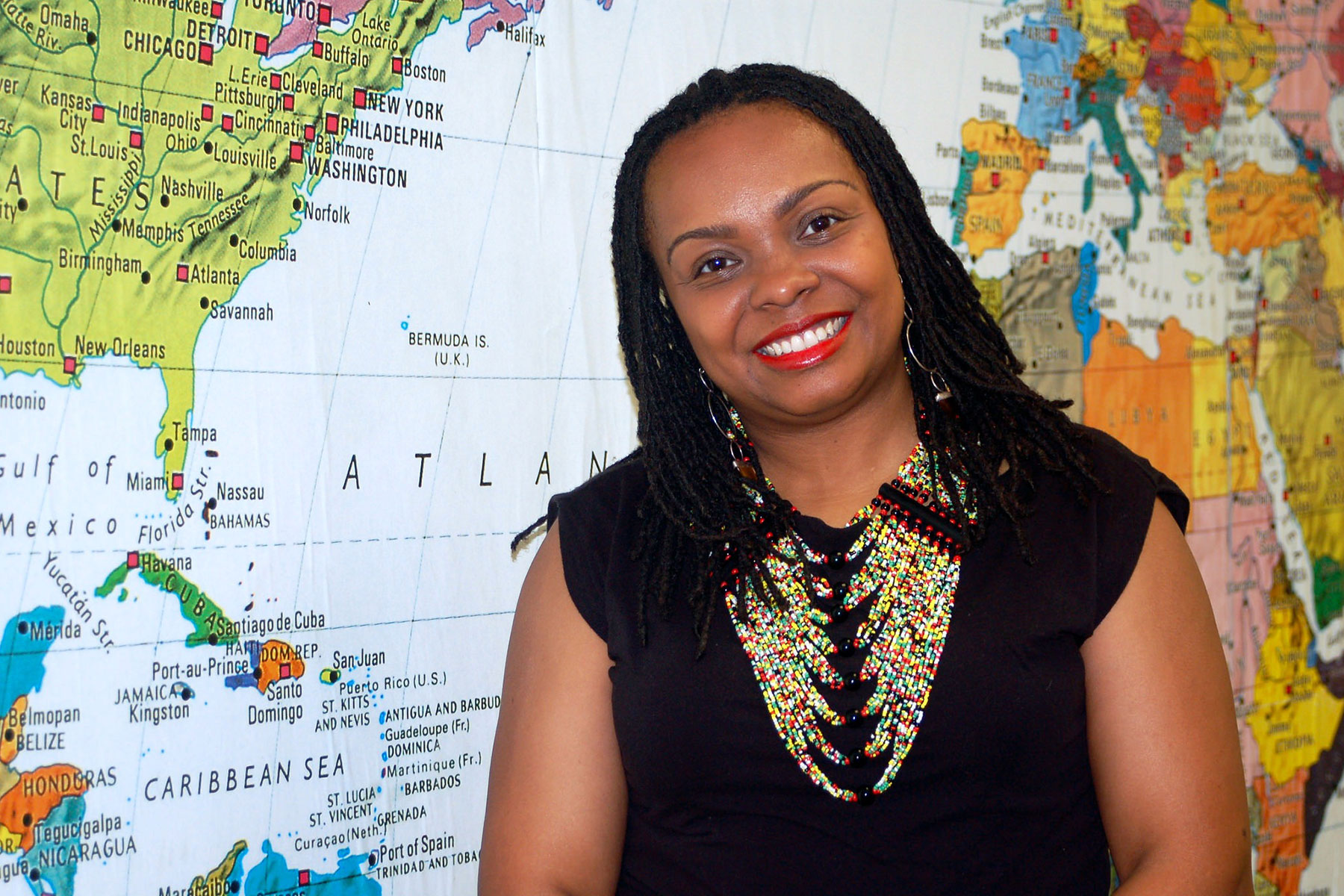 LaShawndra Vernon, the new executive director of Walnut Way Conservation Corp., has hit the ground running.
In June, Vernon replaced the retiring Sharon Adams, taking the reins of an organization she and her husband Larry Adams founded in 2000 — one with many moving parts.
"This is a well-oiled machine we have here," said Vernon, referring to the array of programming offered by Walnut Way, including men's wellness, job training, self-care, urban agriculture and other components. "Then there's new pieces we have to work to build in and develop," she added.
One of those new pieces is Phase II in the development of the Innovations and Wellness Commons, referred to as the Commons. Phase I of the development project was completed in late 2015 and featured the rehabilitation and transition of a historic building into a multi-use commercial building, located at 1615 W. North Ave. The building houses Outpost Natural Foods, the Milwaukee Center for Independence, which runs a commercial kitchen there, Fondy Food Market and the Juice Kitchen. All are organizations promoting healthier lifestyles and food in Lindsay Heights.
Phase II will include construction of a new building adjacent to the current building, which will house physical, educational and economic development programming, said Vernon. The building will feature a 2,000 square-foot rooftop terrace and space for community groups, according to Walnut Way officials.
The cost for Phase II will be $4.2 million with $1.5 million already raised. The Zilber Family Foundation provided a $500,000 grant for the project, in addition to a $250,000 challenge grant, which Walnut Way is raising funds to match. Tenants lined up for the new building include Core El Centro, Engineering for Kids, Inc., and Milwaukee JobsWork. Ground is expected to be broken for the new building later this year, with a projected opening in spring 2017, according to Vernon.
Juli Kaufmann, president of Fix Development, which has been working with Walnut Way and other organizations to develop the Commons, said the idea was always to find tenants with common goals.
"This is a project that has multiple impacts, economic, social and environmental, which all contribute to improving the quality of life in Lindsay Heights," Kaufmann said. "That coincides with our mission at Fix Development," she added.
Despite the change in leadership at Walnut Way, things continue to run smoothly, added Kaufmann, a testament to Adams and Vernon, who she described as a capable and talented leader. Vernon previously worked to combat infant mortality as program director for the Milwaukee Lifecourse Initiative for Healthy Families.
"I have no doubt that the mission of Walnut Way will continue to shine through under Vernon," Kaufman said.
Sharon Adams, who first announced plans to retire in December, described Vernon as a compassionate leader who has a deep commitment and roots in the community.
"She has the skills and passion to dig deeper into the services and mission we created at Walnut Way," Adams said.
Walnut Way board treasurer Tracy Meeks, who served as chair of the search committee, said Vernon is a perfect fit for Walnut Way and had already been collaborating with the organization before she took on her new role.
"With her experience as a mediator and knowledge of our programs, we are confident that she will not only serve the organization well but expand our networks," Meeks said.
The board decided that Adams would help ease the transition by mentoring Vernon, first formally and then informally, said Meeks. Vernon said the guidance she continues to receive from both Larry and Sharon Adams has helped immensely.
"They're allowing me to lead but are still able to contribute and engage the issues," Vernon said.
Vernon is setting the tone for her tenure at Walnut Way through 100 days of service, a plan to integrate herself into the organization by focusing on four specific components of her role at Walnut Way. The first 25 days were dedicated to understanding the internal operations of the organization, which entailed structure, roles and relationship building. Vernon is tracking highlights of her 100 days of service on the Walnut Way website and through social media using the tagline #100DaysofService.
Being at Walnut Way has broadened the scope of her work, Vernon said. At Walnut Way, she's able to drill down to issues that contribute to infant mortality and other poor health outcomes through programs that help prevent what she calls toxic stress. She also plans to provide more support for conflict resolution programming in Lindsay Heights.
"We'll be working with neighbors to develop stronger mediators and also to help get them more involved in resolving neighborhood disputes," Vernon said.
Another challenge Vernon identified is getting residents to patronize small businesses in the area, including those at the Commons. Walnut Way supports small start-ups by offering lower rent and other assistance, but if the community doesn't patronize the businesses they won't be sustainable, she said.
"We can put a healthy food oasis in the middle of a desert but if people don't visit those locations they won't stay open," Vernon said. "The support from the community will guide Phase II of the Commons," she added.
Adams, who's been able to step back and watch the organization grow, said she has no doubt the right person was chosen to lead it.
"Vernon has what it takes to carry on our vision for Lindsay Heights, and that's to continue creating an economically diverse and vibrant community where people want to live and work," Adams said.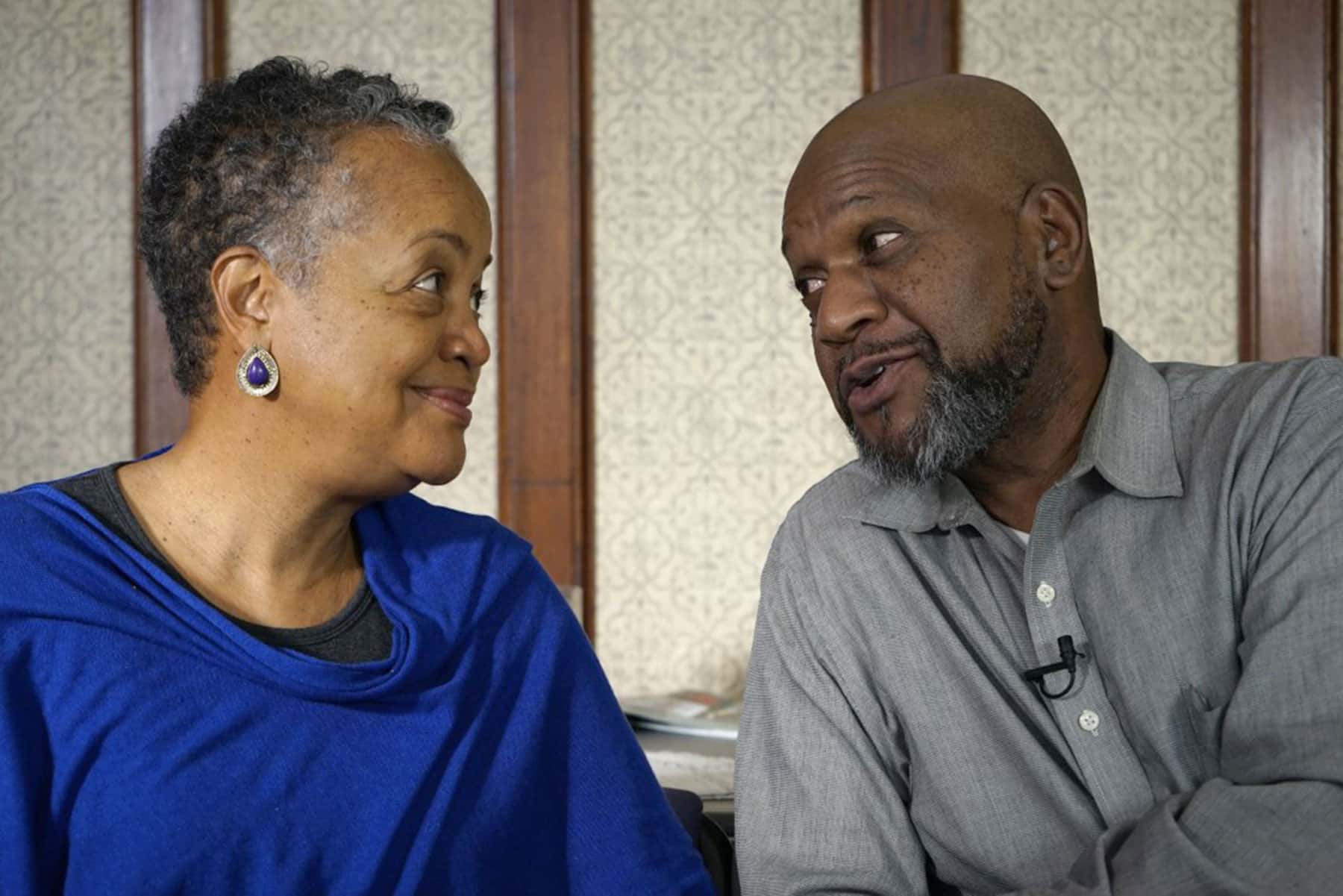 Edgar Mendez
Edgar Mendez and Adam Carr