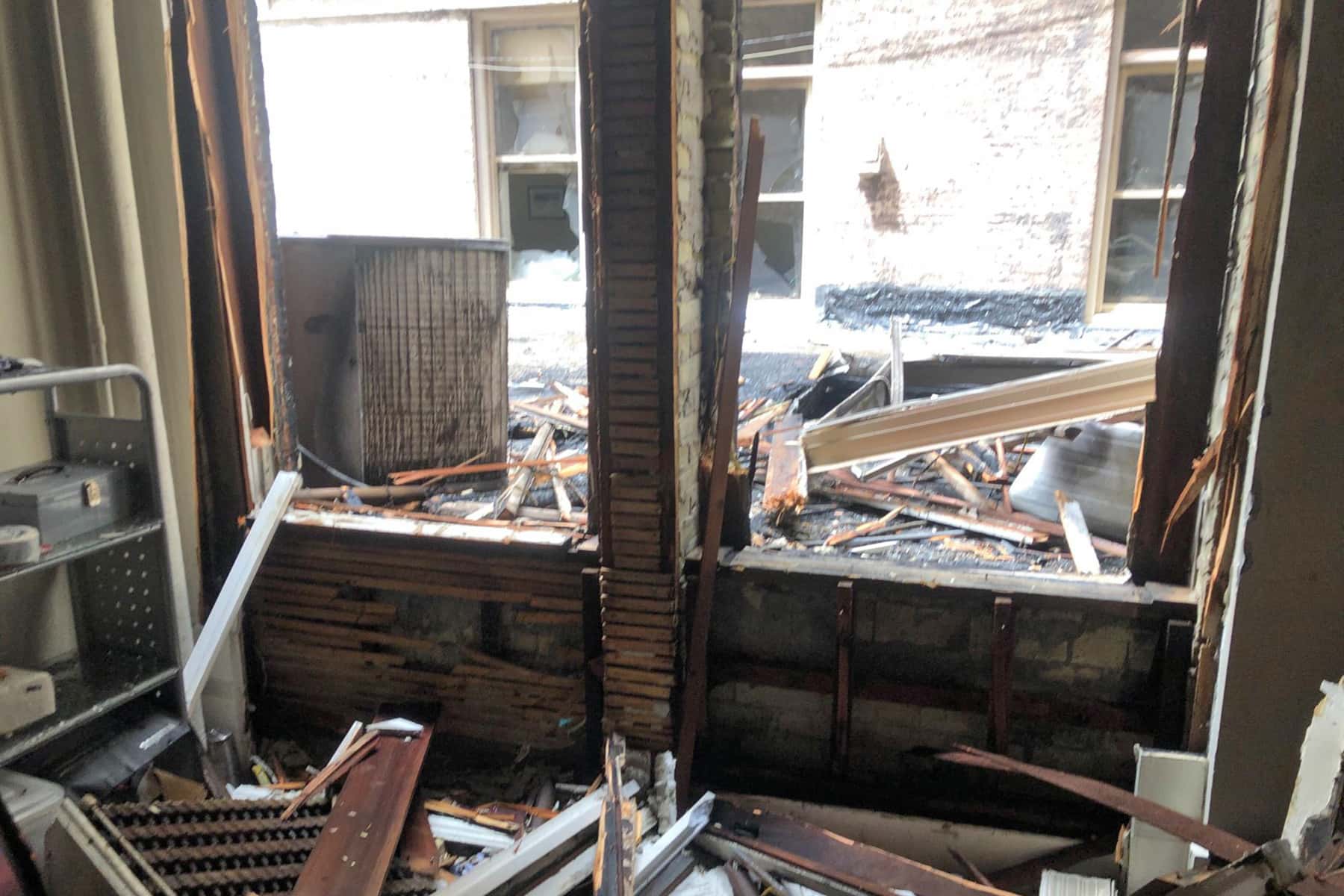 Urban Milwaukee continues to recover after a horrific June 7 fire damaged its entire downtown office space and secondary business.
According to a report written by Urban Milwaukee president and co-founder Jeramey Jannene. More than 30 firefighters battled for hours to extinguish the flames.
The renowned news outlet's companion business, which sells Milwaukee-themed merchandise, was also damaged. However, it will take more than that to break the spirit of the 12-year-old city news source.
"We must keep things in perspective," Jannene wrote. "While there will be costs, both financial and of our limited time, the spotlight must remain on the defining issues in our community. We will continue to cover the pandemic and protests like we have before, hitting the streets to listen to what people have to say ,and analyzing the data to evaluate how Wisconsin's fight against COVID-19 is going."
No foul play was detected by firefighters, and the blaze appears to have been the result of an accident. Jannene thanked the firefighters of the Milwaukee Fire Department for their efforts.
"We don't know of any injuries and for that we are grateful. We are relieved to know the fire appears accidental," added Jannene. "While a fire has devastated us, it won't stop us. Urban Milwaukee is sustained largely by paid memberships."
As it rebuilds, Jannene has urged continued support from its readership, a base built up over the course of more than a decade. The outlet has taken to covering the daily Black Lives Matter protests in Milwaukee, which have been sustained for consecutive days since May 29 with no end yet in sight.
Jannene concluded his report on the fire by saying, "now if you'll excuse us, it's time to get back to work."
As the headline of his piece declared, the news outlet will rise again like a phoenix reborn from its own ashes.
Donate: Wisconsin Examiner
Help spread Wisconsin news, relentless reporting, unheard voices, and untold stories. Make a difference with a tax-deductible contribution to the Wisconsin Examiner