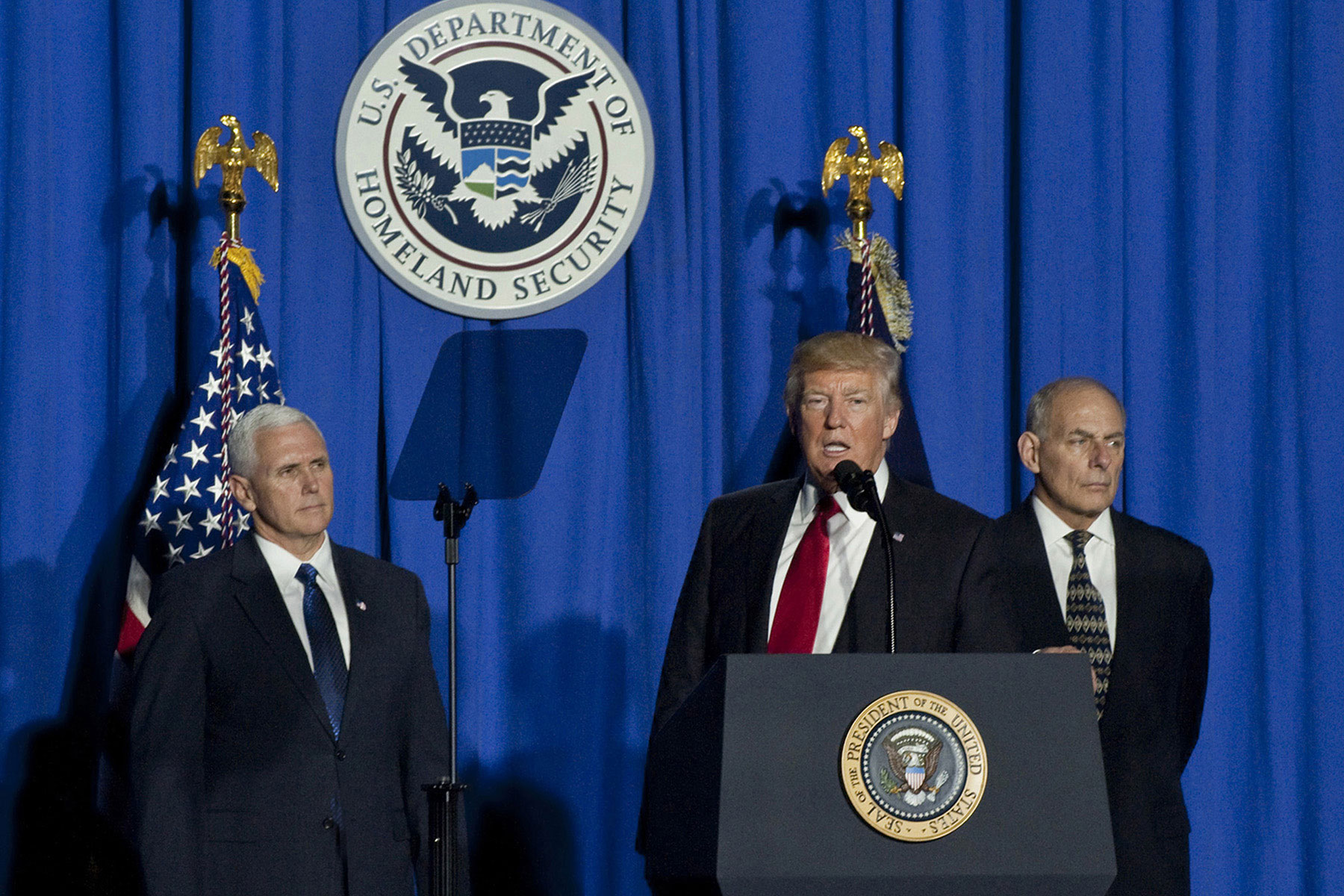 U.S. Department of Homeland Security spokesman Tyler Q. Houlton dismisses "tinfoil hat wearing" reporters who question the government's motives in an official tweet.
The DHS is looking to compile a database of journalists, bloggers and social media "influencers" here and overseas, Bloomberg reported. A request filed on April 3 sought a contractor to gather information on people posting across all platforms — radio, print, digital, and television — in 100 languages. Bids are expected on April 13.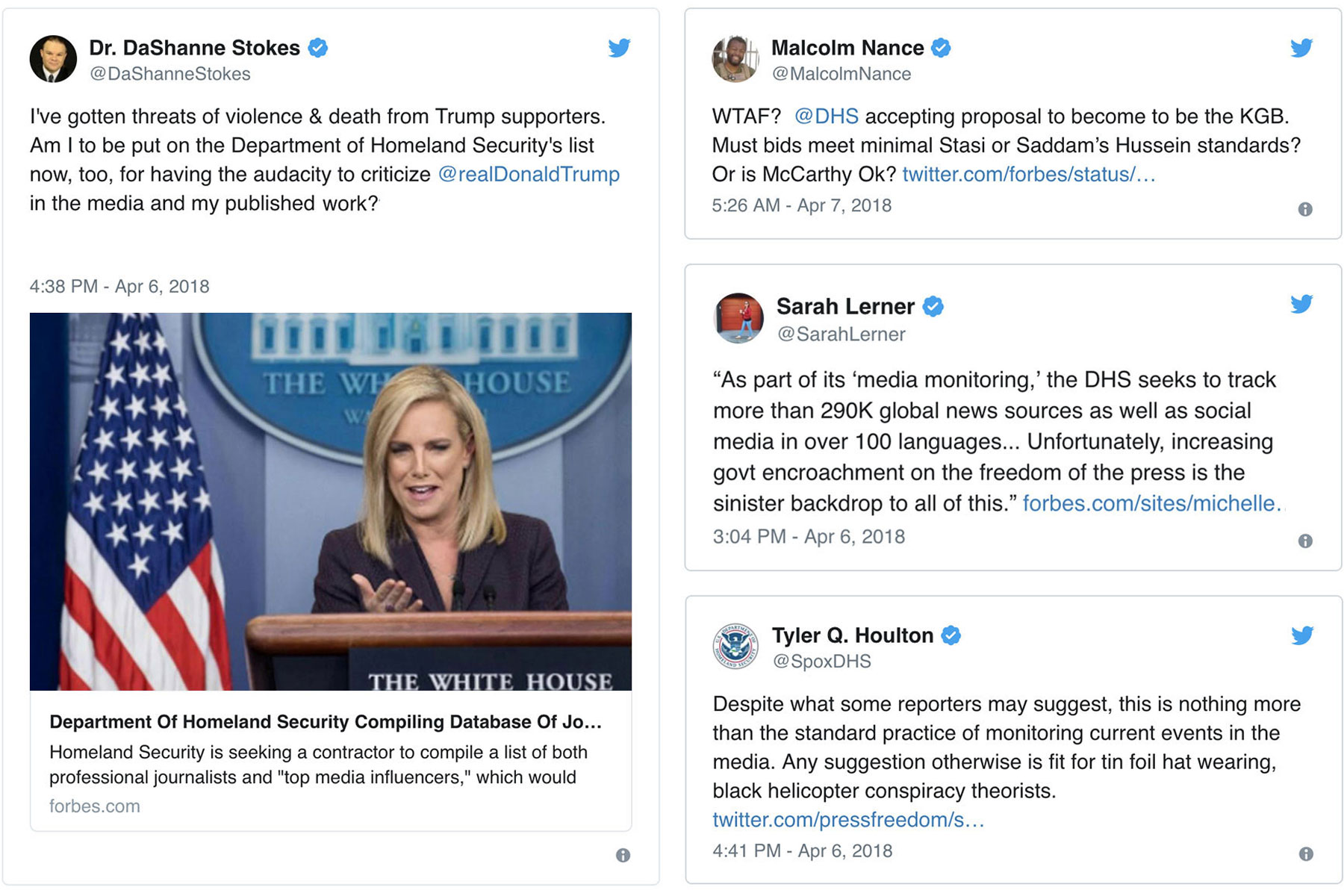 According to Bloomberg, the request came amid "heightened concern" about accuracy in media and the potential for foreigners to influence U.S. elections and government policy through "fake news."
Several lawmakers sent a letter to Attorney General Jeff Sessions asking that Qatar-based Al Jazeera register as a foreign agent because its reporting "often directly undermines" U.S. interests in countries such as Syria and Israel.
Late last year, Russia's RT was forced to register as a foreign agent in the United States and responded by designating several U.S. outlets as foreign agents in Russia.
Although press freedoms declined under the Obama administration, President Donald Trump has had an openly hostile relationship with the media — notably toward those who do not report favorably on his administration.
Trump has called totally accurate reporting by outlets such as CNN and the New York Times "fake news." The president also has gone after Amazon CEO Jeff Bezos, who also owns The Washington Post, over the newspaper's coverage of his administration.
The government's plan to monitor journalists has prompted concern among those who report critically on President Trump or share such views on social media.
Boingboing flagged one of the most disconcerting aspects about the database.
"One of the other points that DHS wants to be able to search is the 'sentiment' of a story. Was a writer's take on events pro-America or not? Did a columnist write an op-ed that looked on President Trump's latest policy train wreck unfavorably?"
In response to worries about how such a database would be used, DHS spokesman Tyler Houlton tweeted that it was nothing out of the ordinary.
He had a similar response to fact-checking site Snopes, which asked for clarification on what Houlton meant by "standard practice" — indicating that he feels the press and DHS have the same interests in gathering data. But news organizations do not compile this kind of mass data on their colleagues, focusing on governments.
"You are embarrassing yourself with these questions and wild conspiracy theories. Just like you monitored the media to find this story, DHS does the same," wrote Houlton, "Enjoy your weekend."
U.S. Department of Homeland Security (DHS) and World Economic Forum