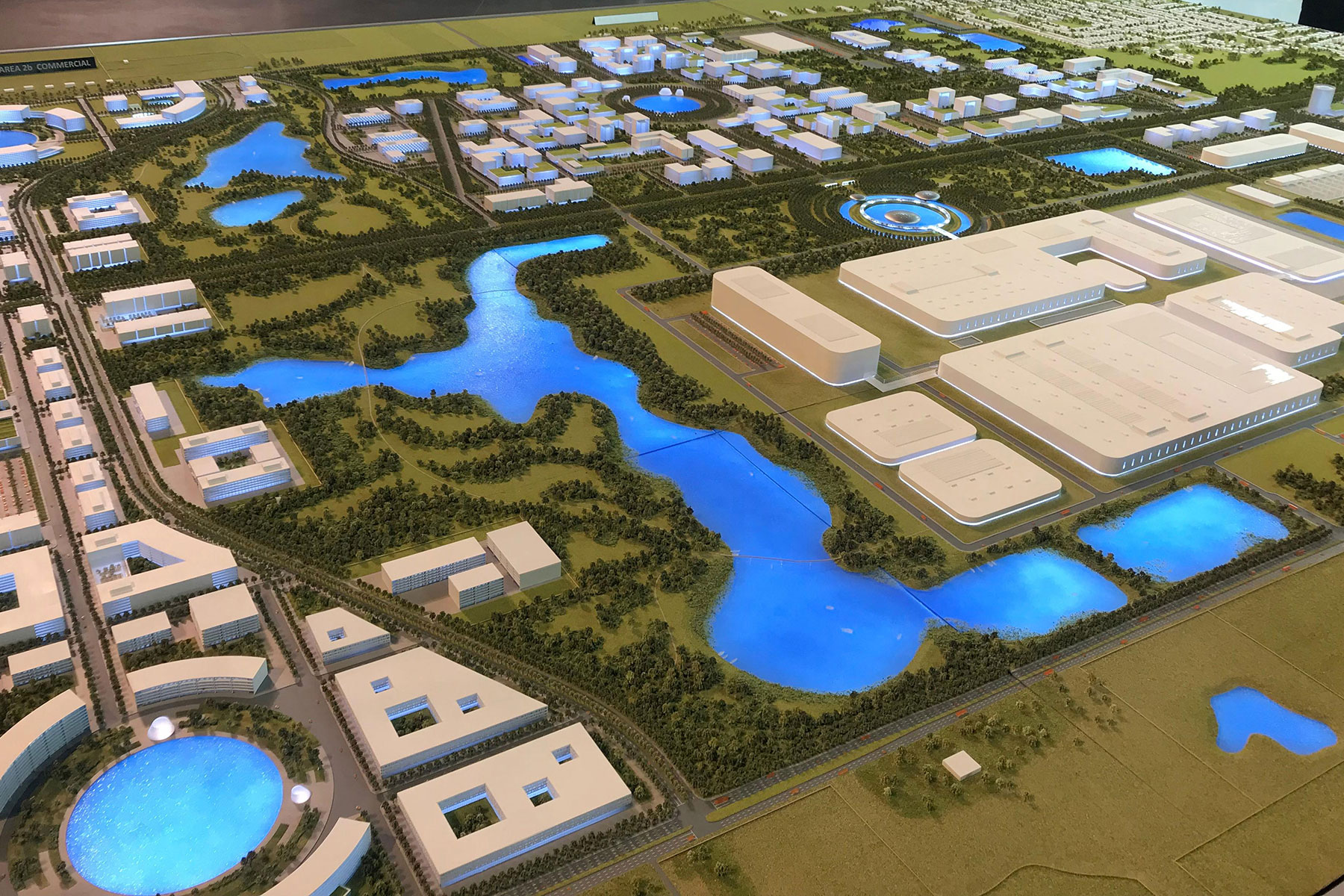 President Trump joined Governor Walker on June 28 for the groundbreaking of the Foxconn plant, a project that is set to cost billions of dollars in subsidies from the state government.
However, that price seems too high for many Wisconsin voters. According to a new poll from Marquette University Law School, a majority of Wisconsinites believe the state is providing too much government assistance to Foxconn, and that businesses in their area will not benefit. People who live outside the major population areas in the state are especially unlikely to believe that the billions the state is funneling to Foxconn will benefit their region.
Governor Walker said that he is "excited" for Trump to attend the event, and characterized the Foxconn project as a win for Wisconsin and the entire country. In contrast to Governor Walker's position, many Wisconsin residents think that the enormous sums of money the state is paying Foxconn are a poor use of public money.
The total cost of public subsidies to benefit Foxconn has risen as high as $4.5 billion when multiple forms of assistance from state government, local governments, and utilities are included. That works out to a lavish $128,000 in public money for each new job created—and that assumes that Foxconn hits its maximum employment goal and takes into account jobs that may be created indirectly elsewhere. If Foxconn does not meet employment goals or if some of the jobs created are outside Wisconsin, the cost per job could rise even higher.
Here are some of the specifics we learned from the Marquette poll that suggest the public is skeptical of the Foxconn deal:
59% of voters say that Foxconn is costing the state too much, or they are not sure. Only 40% say the payments are worth it.
70% say Foxconn will not benefit local businesses in their area, or they are not sure. Only 29% say that businesses in their area will benefit.
Voters who live outside of the biggest cities in Wisconsin are the least likely to think that the Foxconn project will boost businesses in their area. Outside of the Milwaukee, Madison, and Green Bay/Appleton areas, 86% of voters thought businesses in their area would not see a benefit, or didn't know if they would.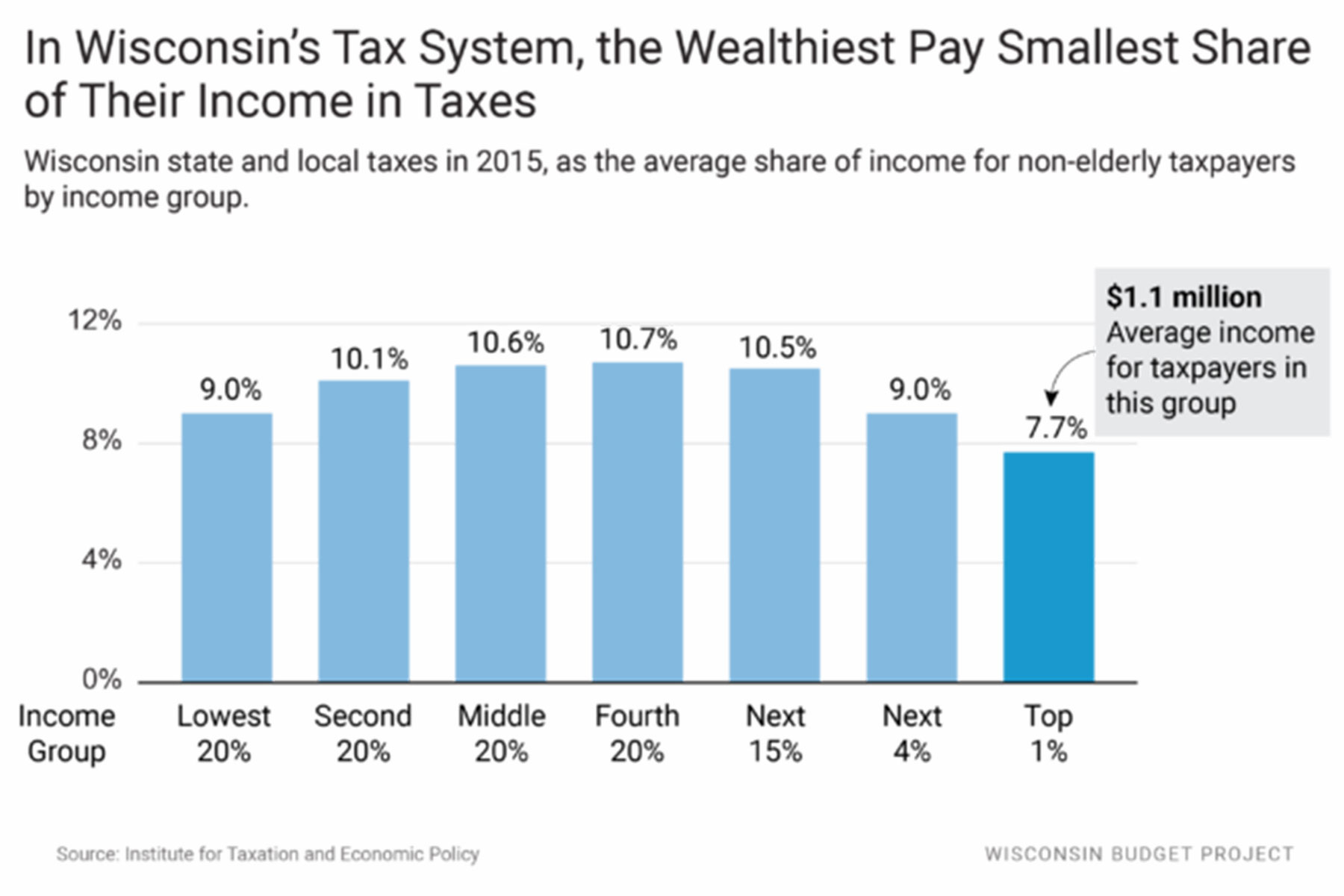 One important thing to note about the Foxconn deal: Even without subsidies, Foxconn would be paying little or nothing in income taxes in Wisconsin, because the state mostly waives income taxes for manufacturers. Instead of reducing the amount of income tax that Foxconn owes, the subsidies are mostly taking the form of large checks written from the state of Wisconsin to Foxconn every year for the next 10 or 15 years.
The Wisconsin Budget Project website has more information about the Foxconn deal, including the degree to which taxpayers would be on the hook if Foxconn decides to leave when the state stops sending checks, and the fact that more than $1 billion of the Foxconn assistance has no direct connection to employment levels.
Gambling big bucks on a single, huge project that could be rendered obsolete by evolving technology is not an effective use of public resources—something that Wisconsin voters seem to recognize. Wisconsin would get far more bang for its buck by investing in its K-12 schools, higher education system, and worker training, all of which are more likely to have great return. These type of investments in Wisconsin's human capital may not be showy enough to draw a presidential visit, but they would be powerful tools to build a shared prosperity that benefits the entire state.
Help support the Wisconsin Budget Project with a donation. The organization is engaged in analysis and education on state budget and tax issues, particularly those relating to low-income families. It seeks to broaden the debate on budget and tax policy through public education and by encouraging civic engagement on these issues.