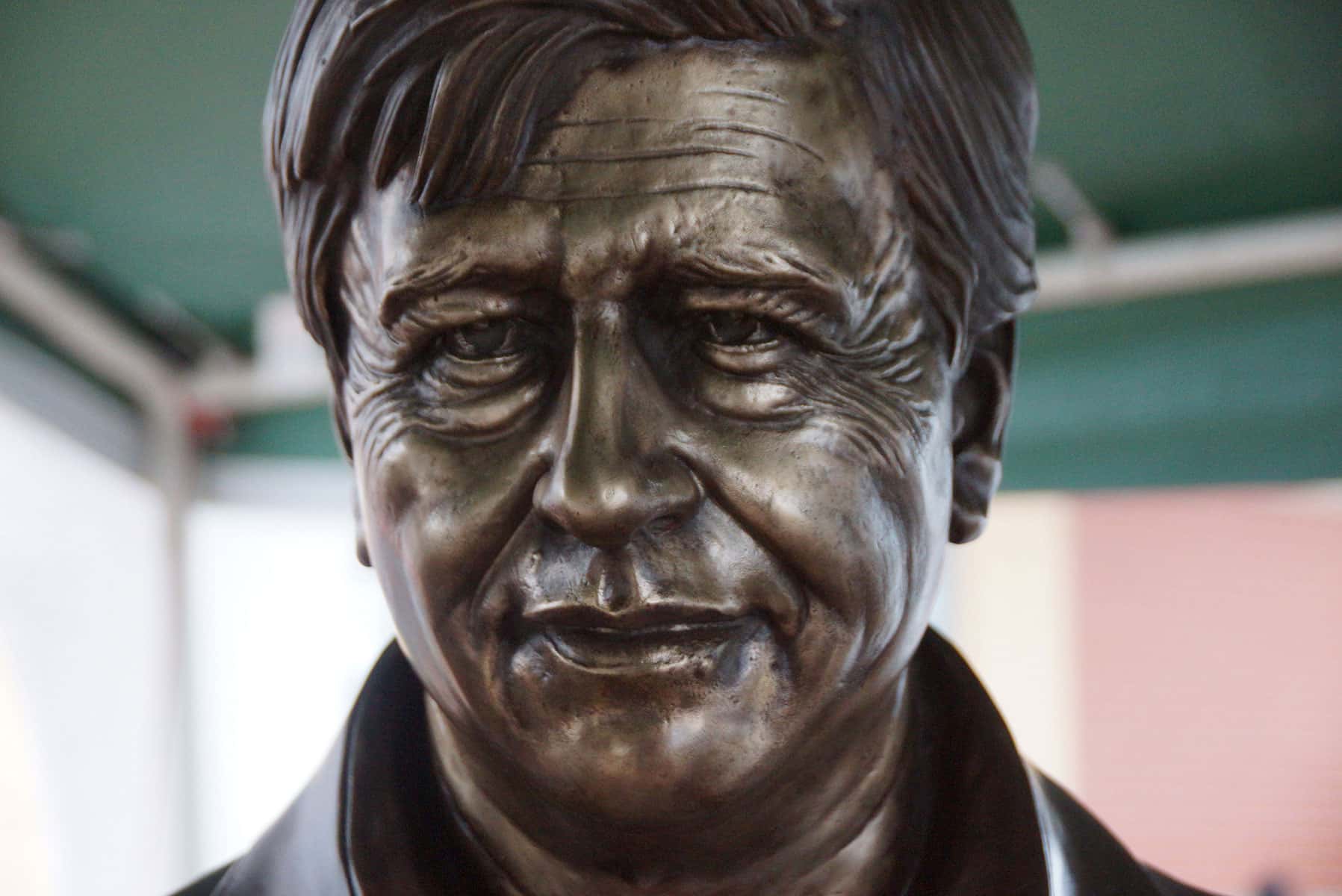 Undeterred by rain, hundreds of people, including state and local leaders, gathered in the Supermercado El Rey pedestrian plaza, 916 S. Cesar E. Chavez Drive, for the unveiling of a statue of labor activist and Mexican-American civil rights leader Cesar E. Chavez.
"Cesar E. Chavez Drive showcases the best of the Latino community here, and there couldn't be a more fitting location for this statue," said District 12 Alderman Jose Perez, who was credited with helping spur the revitalization of Cesar E. Chavez Drive, once known simply as South Sixteenth Street. Perez pushed for a streetscape redesign of the business district in 2010.
For South Side resident Adrian Lynch, the statue, which is the only one featuring the likeness of Chavez in the Midwest, is another sign of progress.
"People always talk about the segregation in the city but this statue is another sign of its diversity," Lynch said.
The unveiling of the life-sized statue took place on "Cesar Chavez Day" in Milwaukee, in the heart of Clarke Square's liveliest business district along Chavez Drive.
"Chavez Drive is a vibrant commercial corridor," said Julio Maldonado, executive director of the Cesar Chavez Business Improvement District. "Through promoting culture and commerce in the area our goal is to continue to connect the business and residential communities."
The BID is partnering with CSNI to achieve that goal through the Farm Project, a three-year initiative to turn Cesar E. Chavez Drive into a stop not just for those looking to visit the street's many ethnic stores or restaurants, but a cultural destination as well. The statue is its second major endeavor.
"We want nothing short of positioning Chavez Drive as the Latin cultural hub of Milwaukee and Southeast Wisconsin generally," said Ian Bautista, executive director of CSNI.
The first Farm Project initiative was Ciclovia MKE, a bicycle-themed event held last August that was intended to promote healthier lifestyles and increase socialization among neighbors. This year's Ciclovia MKE event will be held on June 12 and stretch from Cesar E. Chavez Drive to Walker's Point, according to organizers.
Partners of the Farm Project raised more than $50,000 to create and install the Chavez statue, said organizers.
"It's great to see such a beautiful statue honoring him; he's a legend," said Eusebio Ruiz, an El Rey employee who stayed after work to attend the ceremony.
Chavez co-founded what would later become the United Farm Workers union in 1962, leading several successful boycotts and strikes to increase wages and improve working conditions for migrant workers across the country. Chavez, who died in 1993, would go on to become one of the most renowned civil rights leaders in American history.
Araceli Gonzalez attended the statue unveiling with her daughter Conrada and son Sal so they could learn about the man behind the statue.
"I wanted them to know about the struggles he [Chavez] faced and how he overcame them to make things better for us," said Gonzalez in Spanish.