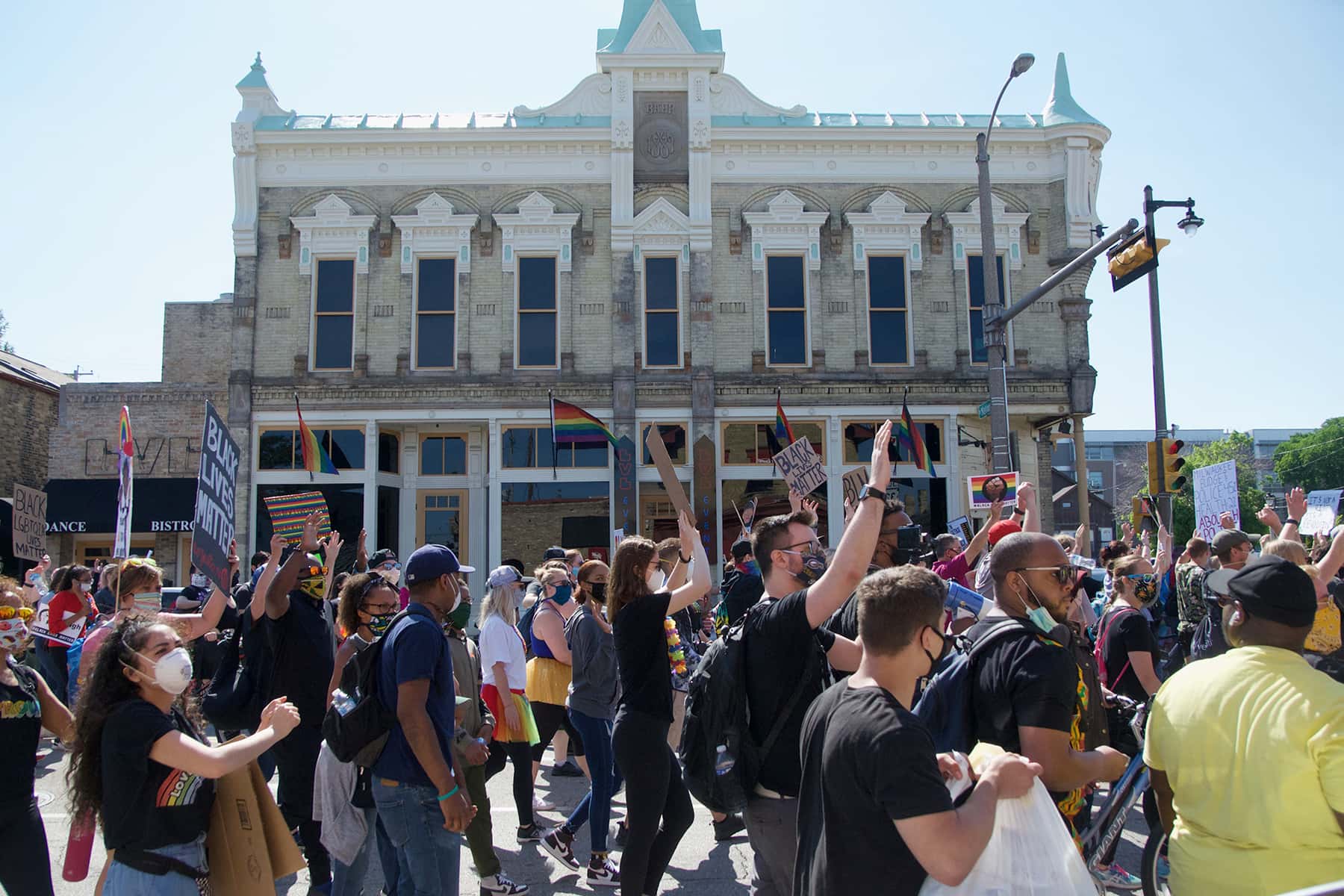 With June being the official month of Pride, I reflect on the experience of being not just a gay man, but a BLACK gay man.
I can't help but think about the similarities between being Black and gay. You see, I have experienced being looked at as "less than" due to my cultural upbringing as well as my sexual orientation. I have been ostracized in rooms filled with either heteronormality or no racial diversity.
Many times, these situations can create self-doubt. Sometimes it comes from where you would least expect it, showing its face at times when you're most vulnerable. But this adversity can compel you to step outside of your normal self and find the motivation to say, I will create change.
One year ago, I felt a lot of these inner emotions, leading me to say, "It's time to create CHANGE."
We, as a community, as a city, and as a nation, suffered two big blows to "normal living." We were hit with a pandemic that created sudden unknowns, leading many of us into a downward spiral. We didn't know what to do or where this would lead us.
Along with the pandemic, a movement was activated from "sleep mode" and brought alive with the death of George Floyd. The nation united to say "enough!" and a full reminder that Black Lives Matter came storming through like a super loud alarm clock going off all at once in everyone's ear.
For me, it came to a head last June, when my alarm clock said, "It's time to wake them up."
So, I streamed a live video filled with frustration, sorrow and anger, asking my community to unite as one and stand together in solidarity with a people that has suffered from systemic racism, oppression and police brutality for too long. We channeled those emotions, frustrations, angry moments, and most important, the ability to stand together, to show the city of Milwaukee how our pride will always unite us.
Just four days later, a new march was born — the March with Pride for #BlackLivesMatter. Over 2,000 people unified as one, in spite of race, gender, sexual orientation and anything else that could be used to separate us. Through quick planning, passion and commitment, we marched through the streets of our city and reminded our community that until change actually happens, we'll stand hand-in-hand, arm-in-arm, shoulder-to-shoulder.
The March with Pride for #BlackLivesMatter brought hope that I had started to lose. It brought a sense of being proud to represent not only our LGBTQ+ community, but most important, my Black community under this beautiful umbrella.
It brought "hard-to-have" conversations with those who could finally say, "I accept my accountability and my privilege, and it's time I find a way to utilize it in a more effective way." It brought on relationships and connections that were needed in my life that have become more powerful than I ever would have imagined.
It brought a new me to stand strong on who I am today. Many of these feelings, emotions and thoughts would not have been obtainable without the experiences that we've walked through this last year. I couldn't appreciate them more, because without them, I couldn't be who I am. They have shown me so many ways of new living, new voice and new attitude that that will also be a reflection of where I come from.
As this weekend approaches with a celebration of the movement that was begun a year ago, I say thank you to those who have played a role in unifying us as a community, as a city. Along with our supporters, allies, loved ones, friends and family, we are moving the needle of equality, change and acceptance for not just the LGBTQ+ community, but for our fellow Black and brown community members.
I invite you all to walk through in this experience with us on Sunday so that what I've felt growing inside me can be poured into you. Remember, we are a family and family always stick together.