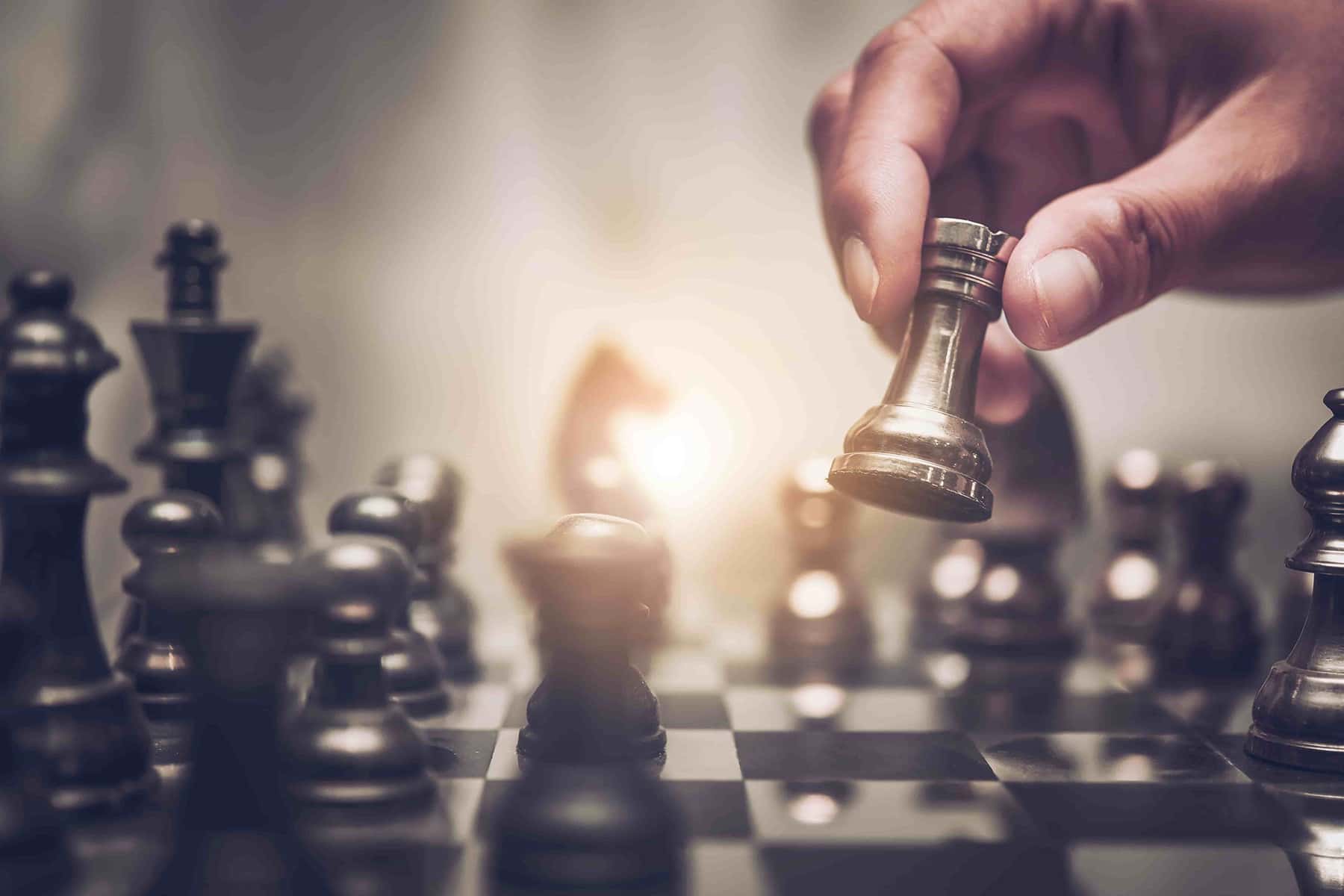 More states plan to count state prisoners as residents of their home communities, rather than residents of the places where they are incarcerated — a change that would shift political power away from conservative rural areas to more liberal cities during legislative redistricting. The momentum comes as Governor Tony Evers set in motion redistricting plan for Wisconsin's overly gerrymandered political maps.
Many inmates hail from neighborhoods in or near cities, but most are incarcerated in small towns and rural areas. Counting prisoners as residents of their hometowns would, for the most part, boost the legislative representation of Democratic-leaning urban areas with large minority populations while diminishing the power of Republican, mostly white rural areas.
New York and Maryland made the change after the 2010 census, and California and Delaware will start with the next redistricting cycle after the 2020 count. Connecticut, Rhode Island and New Jersey could follow suit. Outgoing Republican Governor Chris Christie said the idea "smacks of political opportunism" when in 2017 he vetoed a New Jersey bill that would have shifted prisoners to their home communities for the drawing of legislative districts.
But proponents say it is only fair to draw districts for prison-hosting communities without the prisoners. The prisoners generally can't vote (except in Maine and Vermont) or participate in local politics, so they shouldn't be considered constituents. And, supporters say, counting them in prison-hosting areas gives too much voting power to those districts.
A federal judge agreed in 2016 when he declared the commission districts in Jefferson County, Florida, to be unconstitutional. The county — home to the Jefferson Correctional Institution — was divided into five commission districts, each with about 3,000 voting-age people.
And because 1,000 prisoners in one district were unable to vote there, the district's remaining 2,000 residents received disproportionate representation, the judge ruled.
"To treat the inmates the same as actual constituents makes no sense," U.S. District Judge Mark Walker wrote. "Such treatment greatly dilutes the voting and representational strength of denizens in other districts." Walker ordered the county to redraw the districts without counting the prisoners.
Justin Levitt, a professor at Loyola Law School in Los Angeles who specializes in redistricting, agreed. "The presence of a prison population in a local district," he said, "simply distorts representation."
Even though the states that want to count inmates in their home communities are dominated by Democrats, Levitt said either political party theoretically might benefit from counting inmates where they are. "I emphatically don't think this is partisan issue."
Though California approved its law in 2011, it won't be implemented until after the 2020 census. The state couldn't collect the home addresses of inmates before the last redistricting cycle, said bill sponsor Mike Davis, then a Democratic state assemblyman and now a Los Angeles public works commissioner. He was term-limited out of the Assembly in 2012.
"It's going to make a big difference, especially in the viability of our African-American state Senate seats, when you start counting people in South Los Angeles instead of Tehachapi," Davis said, referring to the site of a large, rural state prison.
New Jersey may be the next state to act, since a new Democratic governor, Phil Murphy, likely will get a chance to sign the bill Christie vetoed. A Rhode Island bill was tabled for more study in March. And the NAACP sued Connecticut this year seeking to force similar legislation.
The Connecticut lawsuit notes that most state prisoners come from coastal cities with large black and Hispanic populations, but are imprisoned in lightly populated, mostly white inland areas. Their hometowns "lose their voice in state affairs" because their population is diminished, the plaintiffs argue.
Dozens of counties and cities also disregard inmate populations when drawing political lines. Colorado and Michigan have long had laws on the books requiring cities and counties to do that. And Virginia in 2012 gave cities and counties the option.
In Rhode Island, a federal judge in 2016 ruled that the city of Cranston had to ignore about 3,000 prisoners when drawing six ward districts. The prisoners were in Rhode Island's only state prison, the Adult Correctional Institutions in Cranston. However, an appeals court overturned the decision, saying localities have the same freedom as states to count prisoners.
"The norm, as practiced by the large majority of states, is to district based on total-population data from the Census, which includes prisoners," the court's decision said.
Other jurisdictions have come up with different solutions. Anamosa, Iowa, switched to at-large council districts in 2009 after a burgeoning state prison population left just three voters in a district of 1,358 people that contained a state prison. A county-employed backhoe operator won election with the write-in votes of two people: his wife and a neighbor.
Barriers to Change
Aleks Kajstura, legal director of the Prison Policy Initiative, a Massachusetts-based advocacy group, said that counting inmates where they are incarcerated can distort criminal justice policy by boosting the political power of areas that host prisons. Before New York began counting inmates as residents of their home communities, Kajstura said, state lawmakers from upstate districts — areas with an economic interest in full prisons — helped block measures designed to reduce incarceration rates.
"Reform happened, but it was much harder and took far longer than it should have," Kajstura said. "You can't have criminal justice reform if lawmakers feel that mass incarceration is how they got their jobs and how they can keep their districts."
"The lines moved a lot" in 2012 once the state counted almost 59,000 state prisoners in their home districts instead of in sparsely populated upstate areas. Nine Republican state senators and nine other plaintiffs sued to stop the change, claiming it would shift political power "from upstate Republican districts to downstate New York City Democratic districts which constitutes political gerrymandering."
"I don't understand the logic of counting people where they aren't, where they don't live," said Betty Little, a Republican state senator who sued. "Counting those who are incarcerated where they once were and may never be again isn't fair to the communities that actually provide the local services, such as water, sewer, emergency responders, health care and courts."
But a state judge upheld the law, saying that counting prisoners in districts where they are incarcerated "tends to dilute minority voting strength in violation of the Voting Rights Act of 1965."
Counting prisoners at former homes also can help ease prisoners' transition to a productive life, at least symbolically, by keeping those home communities more politically viable and represented in state legislatures, said Sandra Cunningham, the New Jersey state senator sponsoring that state's bill.
"This is a good start in giving [prisoners] a stake in our society once they are released," the Democrat said.
Nationally about 1.3 million people were in state prisons in 2016, the latest figures available. Whites are underrepresented in the prison population — black and white prison populations are about equal nationally, while whites outnumber blacks about 5-1 in the total adult population. Hispanics are about 16 percent of prison population compared with 14 percent of the adult population.
As of 2017, the latest data available, state figures show about 51,000 state prisoners in New York. New Jersey has about 14,000 inmates in adult state prisons, down from almost 20,000 in the 2010 census.
Census Bureau Differs
The U.S. Census Bureau in 2018 decided to continue counting state prisoners where they are incarcerated despite almost 78,000 public comments against that stance. The bureau's position does not prevent states from counting inmates as residents of their home communities when drawing the lines for state legislative or congressional districts.
"Most commenters suggested that counting prisoners at the prison inaccurately represents the population counts and demographic characteristics of prisoners' home communities, as well as the communities where the prisons are located," the bureau said in a summary of the public comments on a Federal Register notice. Only four comments supported counting prisoners at prisons.
The Census Bureau will continue counting inmates as residents of their prisons because its policy is to count people at their "usual residence," acting Director Ron Jarmin wrote of his decision in February. "The majority of people in prisons live and sleep most of the time at the prison."
Jarmin offered to help states figure out how to place prisoners in their home districts, using their prior addresses. All states will, for the first time, get breakdowns of prisoner populations in early 2021 for redistricting purposes.
That would allow states to take federal prison populations out of their redistricting equation. And although Maryland requested that information after the 2010 census, no state currently has any way of knowing where federal prisoners lived before they were incarcerated.