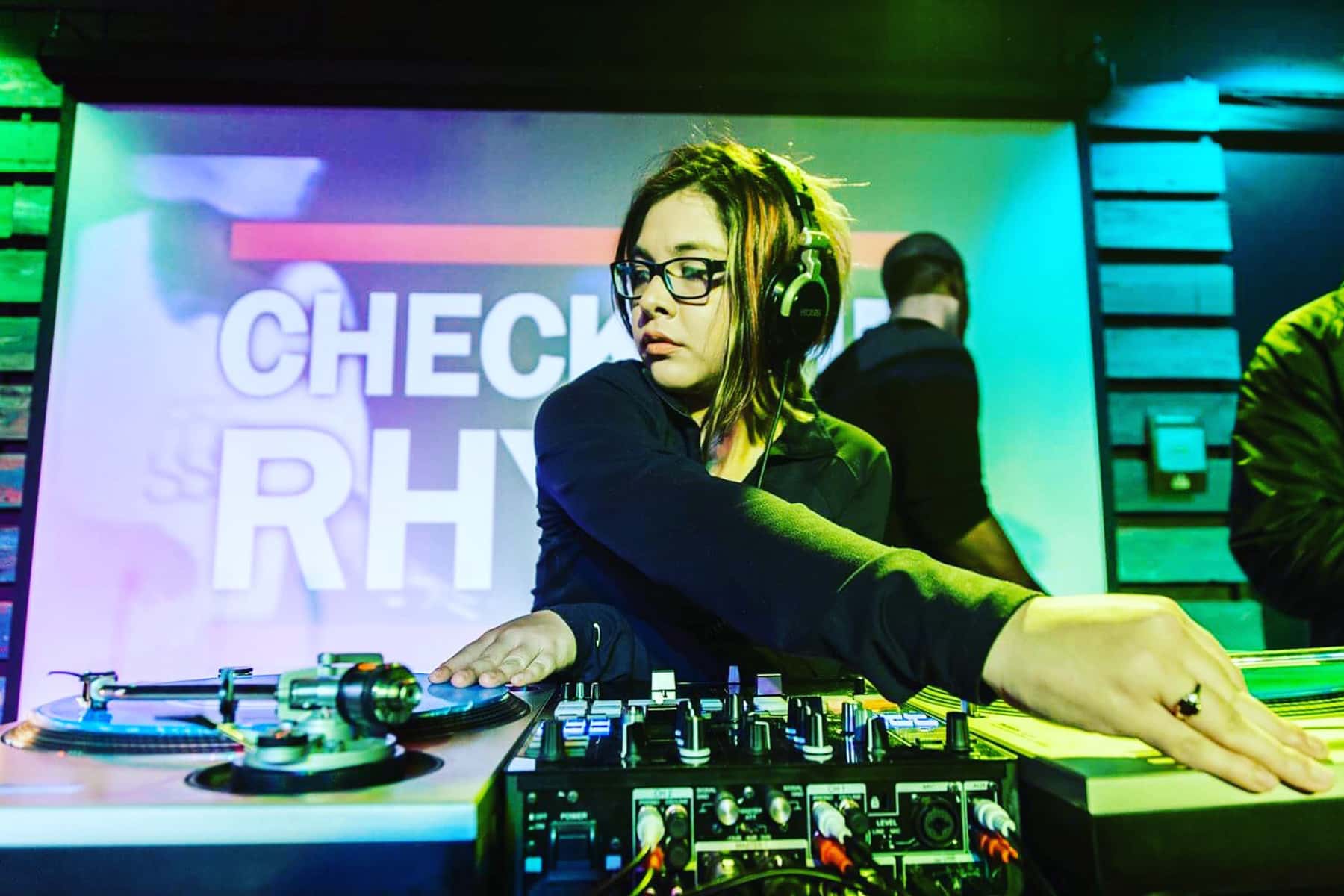 Since she was a teenager, hip-hop has been a huge part of Nelly Vigil's life.
"So in high school, I was going through a rough time, and hip-hop was the only type of music at that time that really fit what I was going through," Vigil said.
When she started to think about what she wanted to do for the rest of her life, she knew it needed to be centered around hip-hop. She looked into becoming a DJ, something that allowed her to put her own spin on the art form.
"There are so many layers and parts to it. Every song has, you know, a heartbeat," Vigil said. "You just really got to know what the crowd wants. And it can start with you playing one song. And if you see that they're really into it, they're really feeling it, you're going to play a song that's similar to it. You want to keep that vibe going."
It is finding that heartbeat that allows Nelly to connect with an audience. That connection that also helps on her weekly radio show Fresh & Direct, which airs every Tuesday from 9 p.m. to midnight on 91.7 FM in Milwaukee. The show allows Nelly to help local hip-hop artists get exposure.
"So I always thought if I'm ever going to be in a position where I have a platform to uplift my community, that's what I'm going to do," Vigil said.
Nelly is also responsible for creating her own playlists. Playing a variety of music, paying homage to hip-hop artists both old and new. "I play a lot of hip-hop, independent and old school hip-hop," Vigil says.
But it is Nelly's non-profit work, which she feels is really making an impact within her community and city. In 2017, she helped start "Scratch Sessions," a Milwaukee-based non-profit that helps open the door for community members interested in becoming a DJ. Nelly points to her work with women specifically as a highlight of the program.
"It's just a space where people can come in, feel comfortable and see if they want to DJ," Vigil said. "I feel good when I see girls, you know, getting it and just being, like, super quick about it. Because even if they don't DJ, they'll go do something else that's male-dominated and have the confidence to do it."
In the end, Nelly wants to provide some hope to her community.
"You know, ultimately I just really want to be someone that the women in my community can look up to," Vigil says. "Just, like, a source of inspiration."