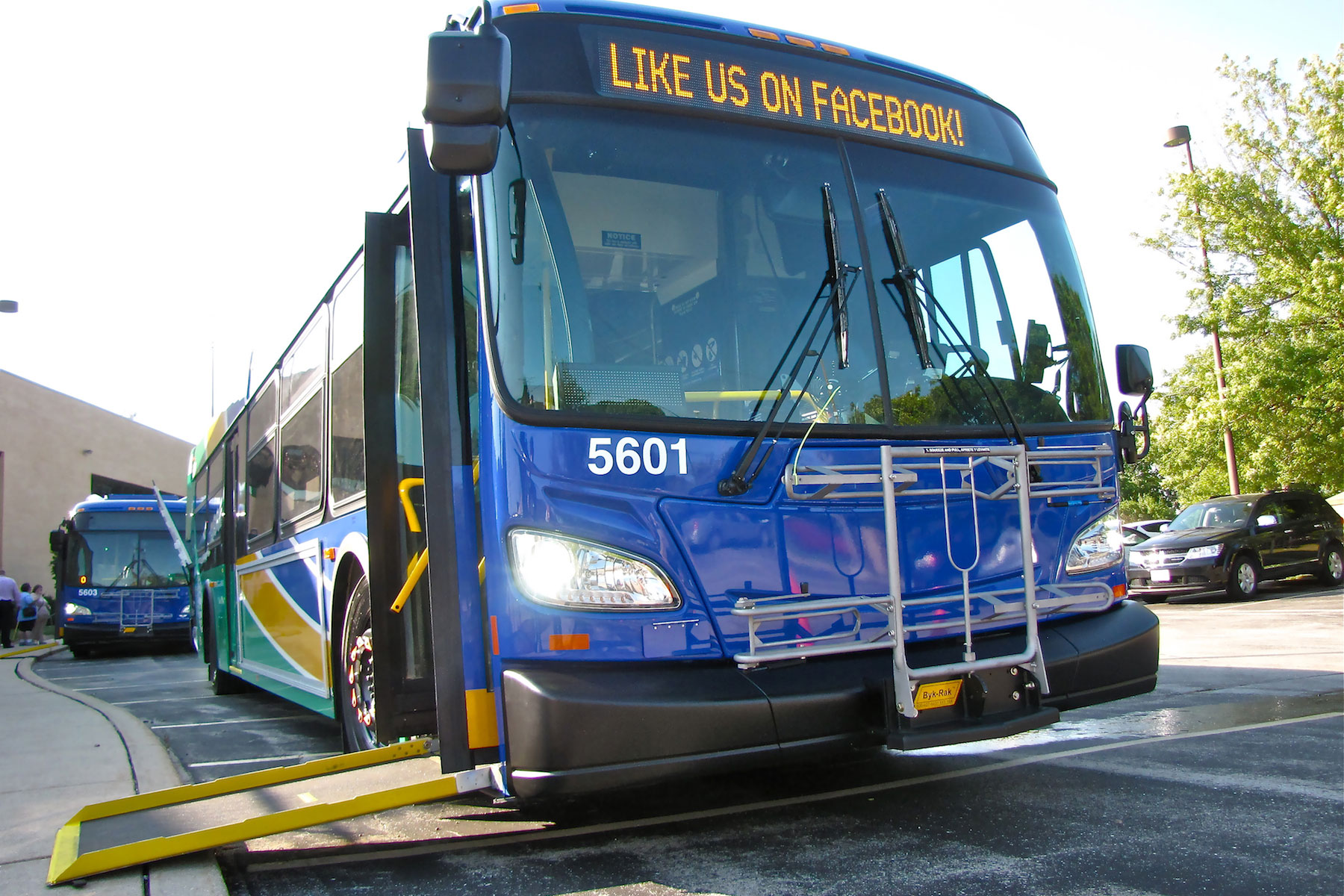 Milwaukee County Transit System buses feature front-mounted bicycle racks. Users simply fold them down, secure their bikes, and, quite often, forget they put them there.
In 2009, all Milwaukee County Transit System buses received front-mounted bike racks. The racks are extremely popular – more than 100,000 bikes are carried each year. Although it hardly seems possible, it's quite common for a bus to return to its depot at the end of the day with a forgotten bike on its rack. Last year about 120 bikes were lost, an average of one every three days.
Most are reunited with owners. Strangely, some never call to retrieve their bicycles. What happens to those?
The bus system stores lost bicycles in a locked cage in the system's Fleet Maintenance Center, 1525 W. Vine St. By policy, the transit system must hold forgotten bikes for at least 14 days. In practice, bicycles often remain in storage much longer, but every few months the storage area needs to be cleared to make room for new arrivals. The unclaimed bikes, 30 to 40 per year, are donated to a local non-profit.
If you've forgotten your bike, call the system's lost and found at (414) 937-3206 and give the route, location, date and time you lost your bike, as well as a description. It would be useful to have the serial number handy. Don't be shy – the bus system really, really wants to reunite you with your lost property.