Marcela Garcia: Building cultural bridges with art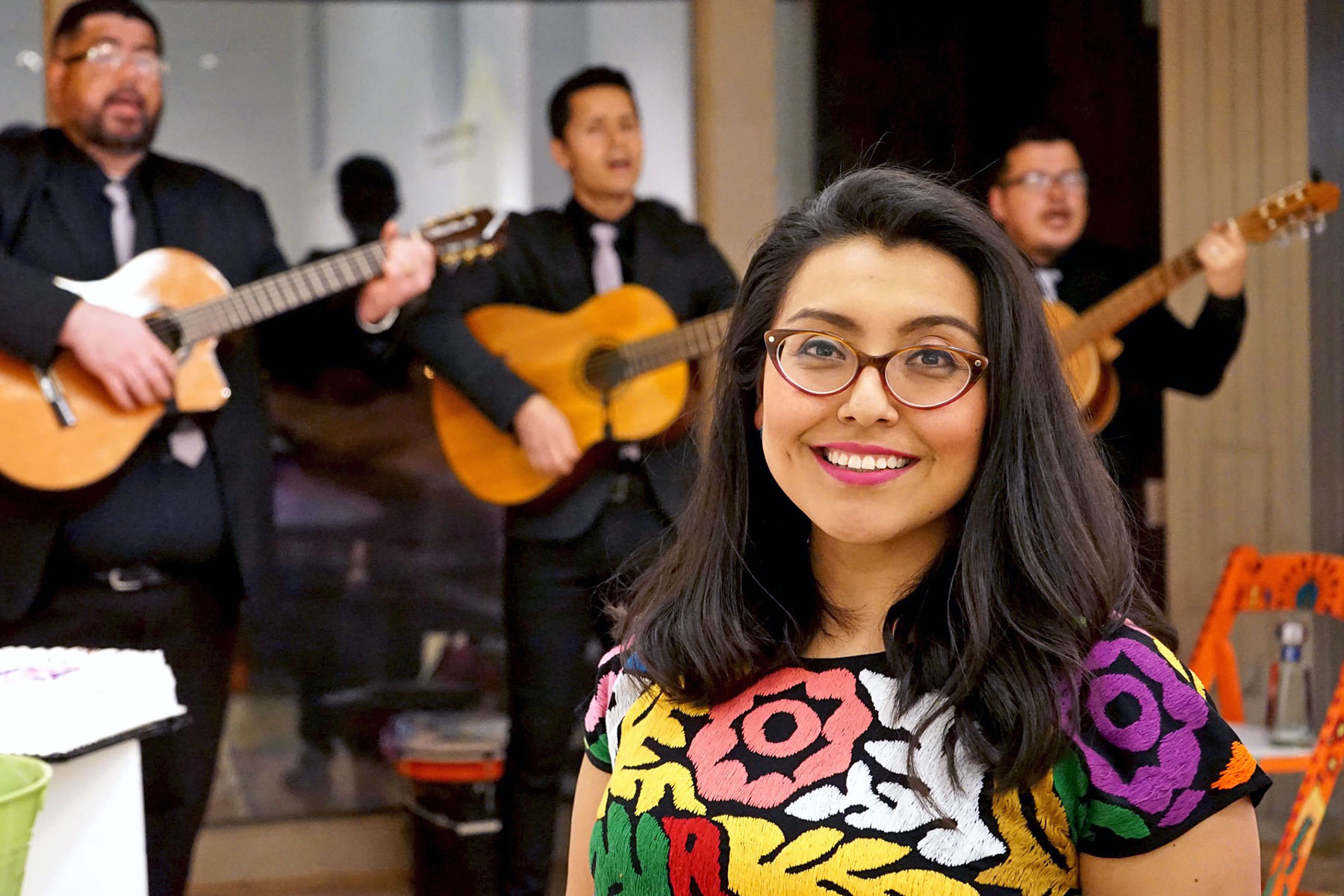 New Walker's Point arts center leader plans to highlight social issues through art.
When Marcela Garcia was 9 years old she attended youth art classes at Walker's Point Center for the Arts (WPCA). At the time Garcia wanted to grow up to be a doctor or marine biologist. Twenty-four years later, Garcia is the executive director of WPCA.
Garcia, who was born in Guadalajara and raised in Milwaukee, said she was in high school when she realized that she was passionate about literature and art, and especially the stories of marginalized people. These passions led her to attend the University of Wisconsin-Madison and earn a degree in English. After college, Garcia worked for Partners Advancing Values in Education (PAVE), an organization that helps schools tackle organizational hurdles that can prevent learning.
Garcia said that she is experienced in nonprofit management, program development and evaluation. "The fact that I have been doing art throughout all of my career in different aspects, I felt that it was a perfect opportunity for me to bring my whole self into the workplace," she said, explaining why she accepted the position at WPCA.
Prior to her new role, Garcia was a contributing artist at the center. The previous executive director, Ana Melo, suggested that she apply for the position. According to Lona Long Velasco, WPCA board chair, Garcia "stood leaps and bounds above the other candidates" because of her proven track record in the Walker's Point community as an artist and her experience working with local schools.
This year WPCA will be celebrating its 30th year and Garcia is using the milestone to work with the staff and board to plan the organization's future. According to Garcia, WPCA is at the intersection of art and social justice, and art is a perfect medium for connecting individuals of different backgrounds to bridge gaps in Milwaukee. She said she hopes that WPCA will draw attention to social issues in the city through art.
"We are really dreaming big, because that is the only way I know how to operate and really bringing as many folks on board as possible in meaningful ways," said Garcia. The goal is for WPCA to allow individuals who might not normally communication to work together as a community.
"She brings the experience, the knowledge and enthusiasm that we need to go into this landmark year. Her knowledge about education and herself being an artist really gives her a good understanding of our programming and our mission overall," said Howard Leu, marketing communications director of WPCA. "I think what she brings to WPCA is a general passion for education as well as using art as a social dialogue."
Garcia's heritage plays a large role in her passions and especially her art. Garcia considers herself to be a Xicana artist, an identity that acknowledges Mexican roots in the Americas. According to Beth Haskovec, executive director of Artists Working in Education, Garcia's passion for art and her heritage make her a person the community can rally behind.
"I think Marcela is an excellent choice, both as an artist and as somebody that has been involved with arts philanthropy," said Haskovec. "[She] has gotten some really well rounded experience in the arts and is incredibly creative and is a terrific leader."
"I think Walker's Point is a community in transition," added Haskovec. "Marcela is a person that can build relationships and work collaboratively with lots of different members of our community."
As executive director, Garcia is responsible for planning and facilitating the vision of WPCA, as well as handling payroll, coordinating events, answering inquires, and fielding phone calls and emails. Connections to the local school system that she developed at PAVE will help her connect with the neighborhood while she attempts to grow WPCA's impact on Milwaukee, she noted.
"I am very excited and humbled to be leading this organization," said Garcia. 'When you nurture what you love, opportunities arise."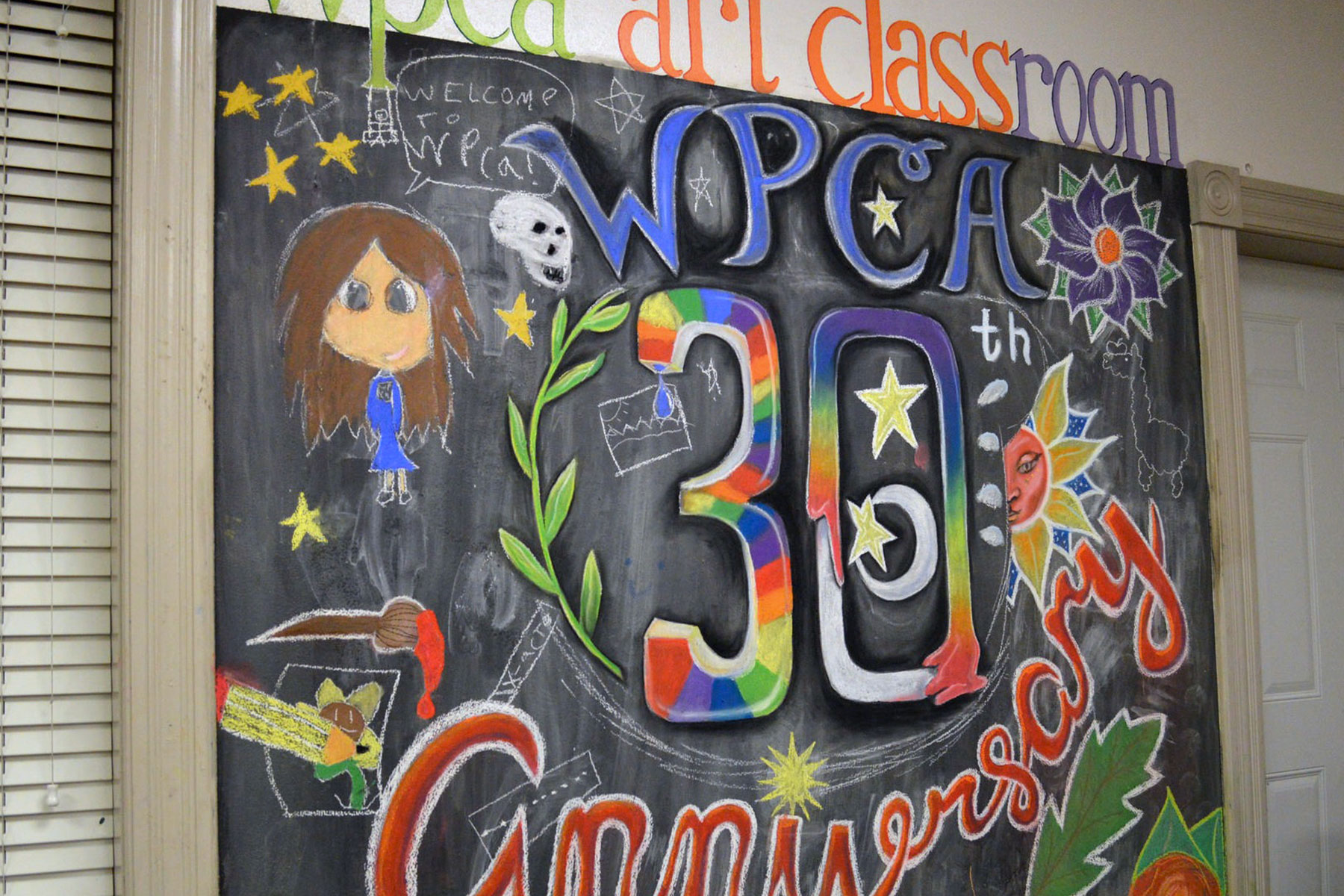 Adam Carr and Alexandria Bursiek