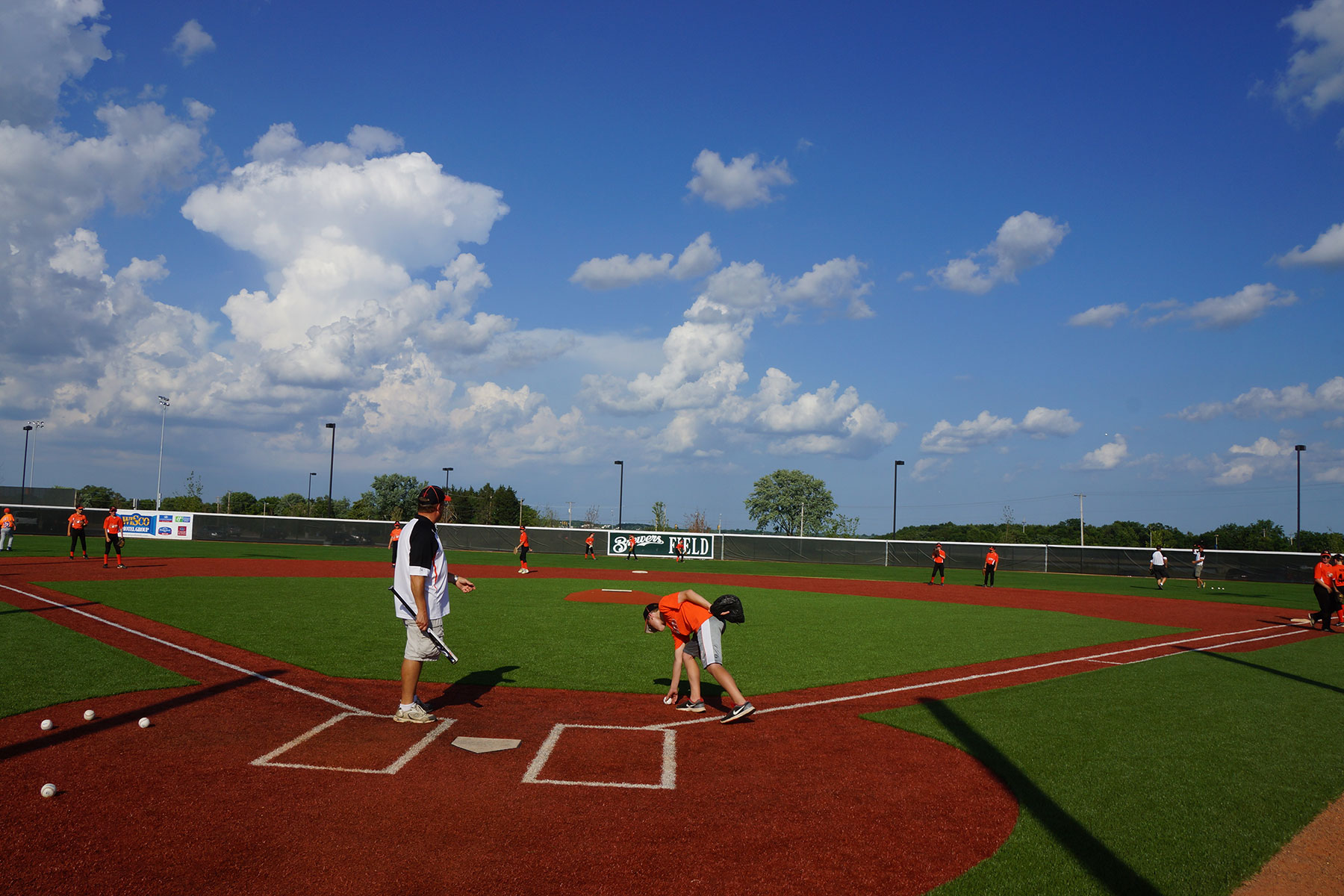 A first-of-its-kind initiative that combines youth athletics with education and cultural awareness is underway in the U.S. This summer, students from the Journey House's Felix Mantilla Little League will travel to Puerto Rico to play in a tournament with local athletes – and more importantly, will have new experiences that contribute to their education and understanding of the world. In summer 2017, players from Puerto Rico will visit Milwaukee.
The league is headquartered at the Journey House, 2110 W. Scott St., Milwaukee, WI, a large and highly respected community center that empowers families on Milwaukee's near Southside to move out of poverty by offering adult education, youth development, workforce readiness, and family engagement. Organizers are unaware of other programs like this because, unlike many athletic leagues which focus primarily on sports, the Felix Mantilla Little League Education and Cultural Exchange Program incorporates a broader focus on learning and personal growth.
"The recently announced Felix Mantilla Education and Cultural Exchange Program extends our focus to cultivate learning and citizenship to the streets, rain forests and historical sites of Puerto Rico," said Dr. Michele Bria, Journey House CEO. "Some of these children may never otherwise have the opportunity to travel. Helping them see more of the world around them is extremely rewarding. We are very appreciative of North Star Providers' and Marquette University High School's efforts to support this exciting new program."
The Journey House offers a rigorous educational program coupled with workforce development and athletics to assist economically challenged youth to stay safe, finish high school and continue their education.
"The game of baseball and excellent mentoring helped change my life. I'm happy that our new Education and Cultural Exchange Program will positively impact my community's children in much the same way," said 81-year-old Felix Mantilla, a former Major League Baseball (MLB) player whose 11-year career included winning the 1957 Milwaukee Braves World Series as the starting second baseman for the Milwaukee Braves. Mantilla, a Puerto Rican native and Milwaukee resident, founded his little league in 1972 in a predominantly Latino neighborhood after playing for the Milwaukee Braves (1956-61, the New York Mets (1962,) the Boston Red Sox (1963–65) and the Houston Astros (1966.) The Milwaukee Brewers Community Foundation helps support the little league.
Mantilla was one of the MLB's first Latino players and, like African American players that preceded him, faced challenges breaking into the league. Today, an estimated one in four MLB players comes from a Latin American country.
To help fund the program, North Star Providers, a Milwaukee-based philanthropic organization is joining together with Marquette University High School (MUHS) to host an evening soiree' saluting Felix Mantilla. North Star Providers was founded in 2014 by Jan Neis to provide uplifting experiences for deserving individuals.
On Saturday, April 2 from 5:00 to 7:30 pm in the MUHS Cannon Commons, 3401 W Wisconsin Ave., Milwaukee, generous donors who support community development, education and youth athletics will gather. Among them will be Felix "El Gato" Mantilla, former Milwaukee Brewers, sports broadcasters, family members and friends. The evening will include a reception, remarks, dinner and an auction. Students from the MUHS will volunteer to serve as waiters.
Tickets for the April 2 event are available for purchase and donations are being accepted for the dinner. Contributions to underwrite the July 2016 and July 2017 exchange trips will also be graciously accepted. Numerous foundations, corporations and individuals have already pledged their support for the Felix Mantilla Education and Cultural Awareness Program. For ticket and event information, send email to info@northstarproviders.com or call (414) 378-7408 or visit www.northstarproviders.com.