Legacy of Welford Sanders brings new life to Harambee community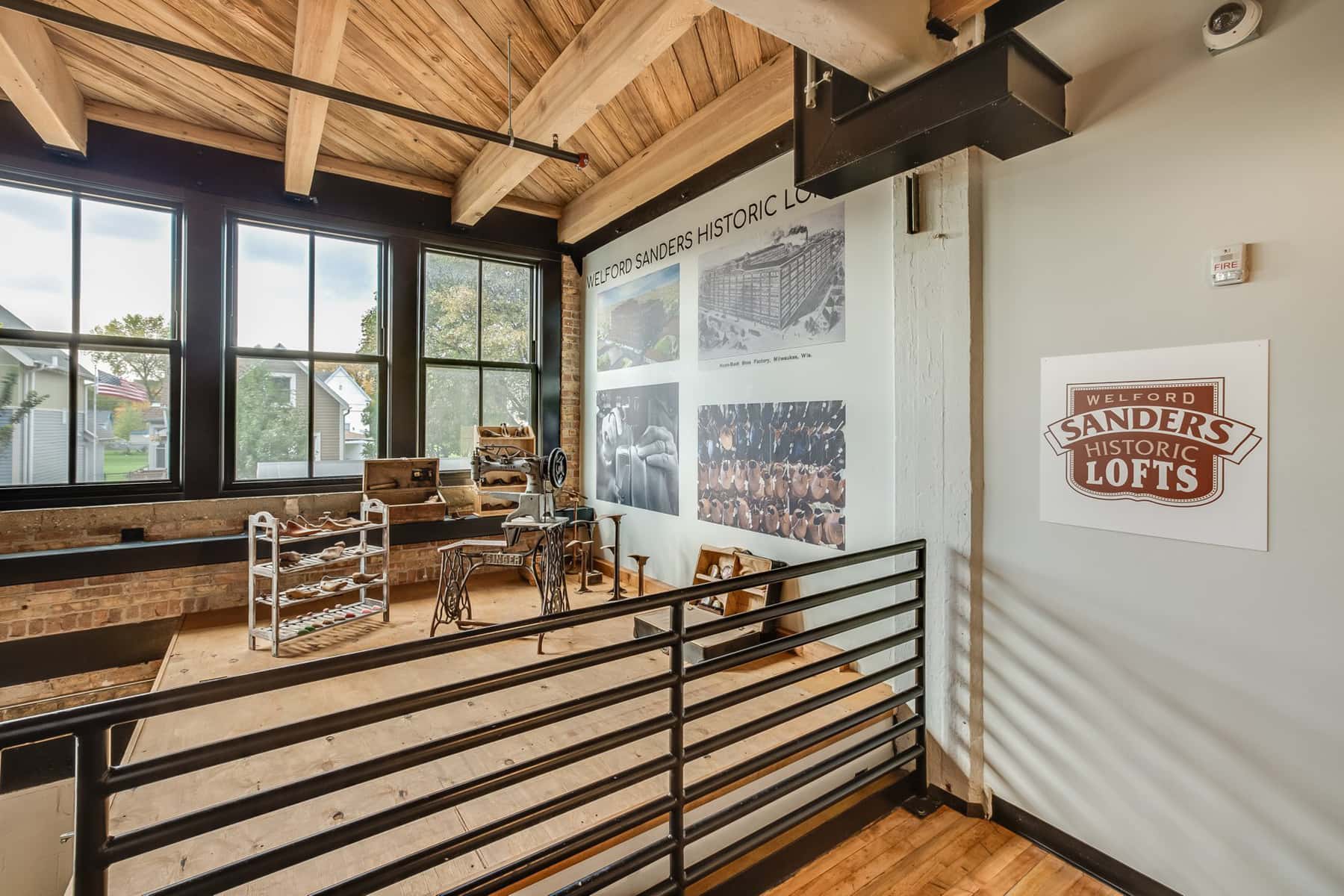 Welford Sanders was the former executive director of the Martin Luther King Economic Development Corporation, an urban planner and a beloved local leader. He died in 2015, but his vision–and name–lives on through the Welford Sanders Historic Lofts and Enterprise Center.
Betty Speed, a 61-year resident of Harambee and president of the Martin Luther King Neighborhood Association, remembers a time when her neighborhood was the place to be.
"Third Street used to be a hustling hub where you could buy a fur coat," she said. "But after the riots in the '60s, all of that left. We were barren."
In recent years, she said that the Welford Sanders Historic Lofts and Enterprise Center, 2812 N. 5th St. and other community-supported development projects in Harambee are strengthening a sense of neighborhood pride that she has held onto all these years.
"This neighborhood is coming on back," she said. "People like Welford Sanders believed in this neighborhood, that it could return to those glory days."
Leo Ries, Sanders's successor as the Martin Luther King Economic Development Corporation executive director, led the $21 million development project, which transformed a 200,000-square-foot old shoe factory into 59 units of affordable housing and office space for community-serving organizations.
"This was a major physical presence in the neighborhood," Ries said. "So if we really wanted to make a significant high-profile impact and kind of knit the neighborhood together around a very visible structure, this was it because it was so prominent."
The Alma Center, Milwaukee Jobs Work, Project Return and nine other organizations moved into the renovated office spaces in 2017, and just under a year ago, residents moved into apartments that feature exposed brick, wood floors and abundant natural lighting. The sixth floor of the building hosts a common space, an exercise room, a movie theater, a communal kitchen, a fireplace, a billiard room and a library dedicated to Welford Sanders's life. The boiler house next door became Dreamland Childcare, and the building is now fully leased.
"It brought a new sense of vibrancy to the neighborhood," Speed said.
Ries said his organization strives "to lift the quality of life and the general physical appearance of the neighborhood without displacing the residents who are already here."
"When a project like this comes into a neighborhood, it's sometimes seen as intrusive," Speed said. "But this is here to help the neighborhood remain strong, not to move out anybody."
All the units in the lofts are reserved for those who qualify as low or moderate income, and there are several tenants using Section 8 rental assistance. Ries said most of the new residents are families.
"They are really nice units, well kept up," Speed said. "People like to live in nice places, and these gave them an opportunity."
The development was the fifth and largest installment of the King Drive Commons project, which began in the early 1990s. It includes mixed-used projects dispersed throughout the surrounding blocks–bordered by N. 2nd and 6th streets and W. Center and Hadley streets–that house nearly 200 rental housing units and commercial space, such as the Rise and Grind Café at 2719 N. King Drive.
Ries and Speed both agreed that the latest development is part of a wider effort to create what they called "the MLK village."
"The idea is to give people a sense of identity and a sense of connection to this community that is centered right around this neighborhood," Ries said. "A line I use that Welford used a lot is, 'We don't build buildings. We build communities."
Speed said the neighborhood association plays a big role in building this community by hosting regular resident meetings, holiday parties and neighborhood clean-ups. This summer, she said, they plan to go block by block hosting evening cookouts so neighbors can meet and socialize.
"We want all of our neighbors to know each other, to break bread together," she said.
She said that in the MLK village, there are a "hodgepodge of services that are in walking distance," many of which are black-owned, including a library, a bank, a police station, a market, a drug store, a clinic, a salon, a barbershop, nonprofits, restaurants, bars and other small businesses. The organizations in the enterprise center also offer services to neighbors.
Michael Adams, director of employee development at Milwaukee Jobs Work in the enterprise center, said that people who live in the lofts have come over and received workforce development and soft skill training from his organization. He said the redevelopment of the building has allowed the organizations to get to know each other and refer clients to different services within the building, making it a "one stop shop" of sorts.
"A person can come here and get some strong supports without having to spend a lot of their day getting from point A to point B," Adams said. He also noted that he was disappointed that the contractors did not hire any of the people who had received training from Milwaukee Jobs Work to be employed on the project, even though several of the organization's clients attended a job fair the developers hosted.
The development utilized low-income and historic tax credits and a mixed financing model, with several private and public sector partners. More than 40 percent of those who worked on the project were previously unemployed or underemployed, and more than 27 percent of the project's subcontracts were awarded to small businesses.
"You can put your money behind programs, but sometimes with these programs you hit some people and miss others," Speed said. "But when you do the bricks and mortar work, and pair that with programs, you create a village. You create a strong community, and that's what Welford Sanders was about."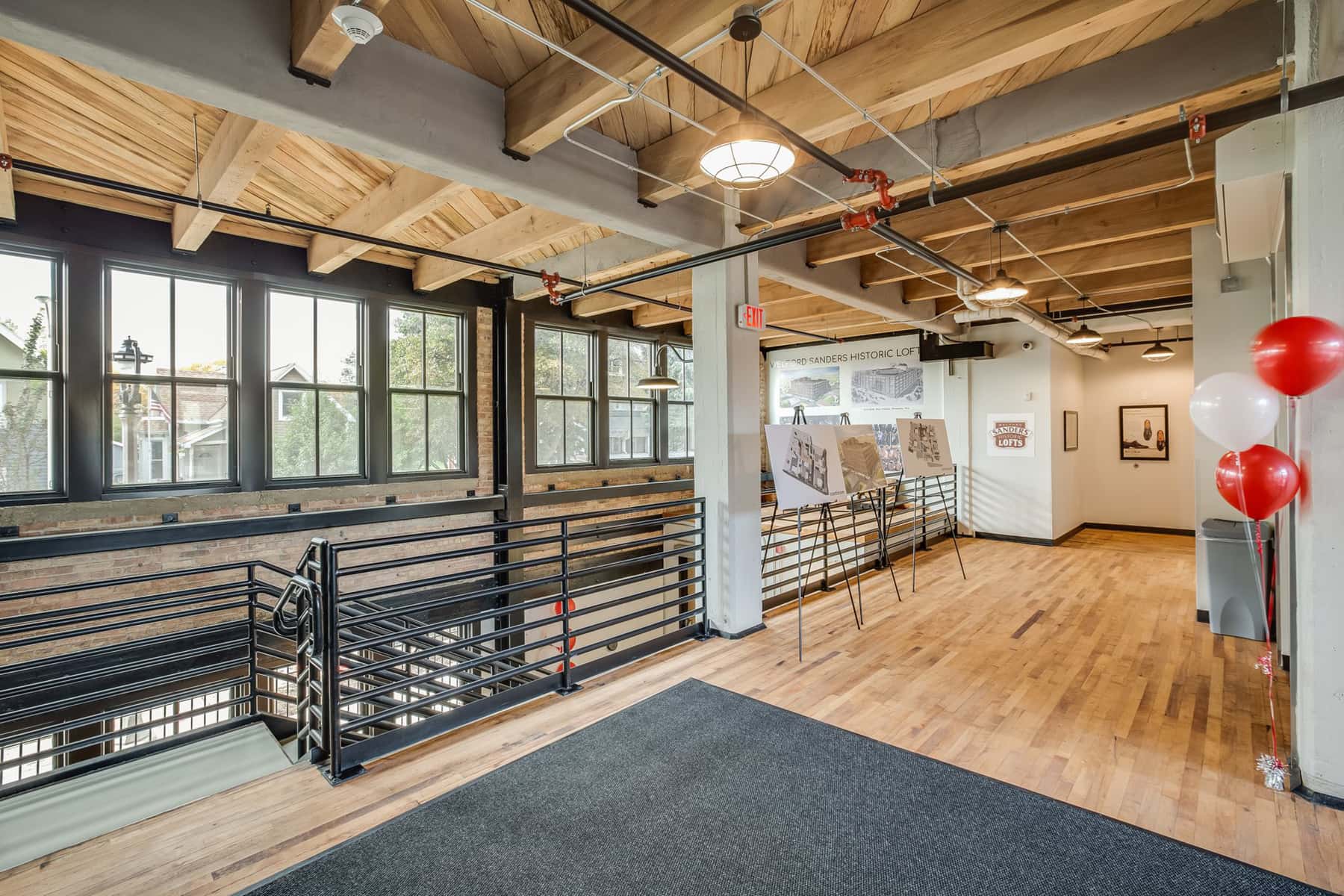 Welford Sanders Historic Lofts