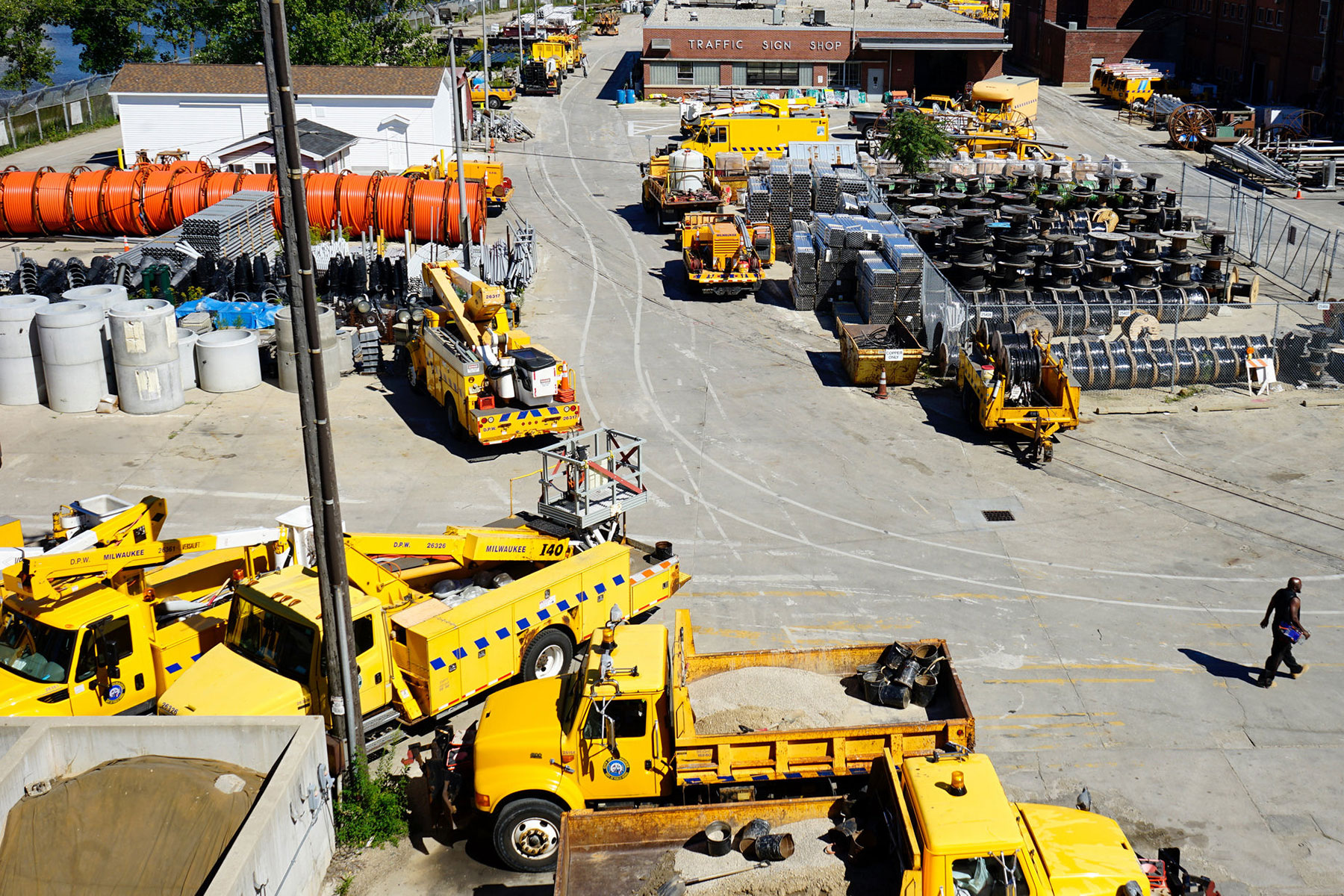 Dana Highshaw, 57, lost his job a year ago when the company he worked for was sold. Since he left an interim position at Community Warehouse, which hires displaced workers, he has spent three months looking for work.
"The response I've been receiving is 'we'll call you,' and basically that's it. I never hear from anyone."
Fredrick Nelson, an employment and training specialist with the Department of Workforce Development, is trying to improve this experience by regularly facilitating information sessions and on-site interviews for job seekers at the YWCA on the North Side and UMOS on the South Side. He began holding these sessions a year and a half ago on most Wednesdays and Fridays from 10 a.m. until 12 p.m.
According to Nelson, the typical application process is "putting the carriage in front of the horse. You have to fill out the application and wait for an interview." In his sessions, "you actually sit down face-to-face with the [human resources] representative and you get a three- to five-minute interview. I'm trying to give hope in the community and give people the opportunity for a better quality of life," Nelson said.
Though the city provides robust online resources for those seeking city jobs, it does not hold regular information or hiring sessions, according to Marti Cargile, a human resources representative for the City of Milwaukee.
"It sounds like it's a worthwhile program that he's engaged in," said Cargile, who was not previously aware of Nelson's efforts.
Old North Milwaukee resident Marrietta Merriweather, 23, echoed Highshaw's experience, noting her frustration with the lack of communication from recruiters. Hoping to find a clerical position, she attended one of Nelson's information sessions that focused on jobs with the City of Milwaukee, the Milwaukee Fire Department and the Milwaukee Police Department. The fire department is recruiting firefighters for the first time since 2008.
"To make the difference we have to be the difference," said Kischa Buford, a recruiter for the Milwaukee Fire and Police Commission. "We need more officers who come from our community and can make the change."
According to the Public Policy Forum, 54 percent of African-American men between the ages of 16 and 64 were not employed in 2013. The forum cites Milwaukee's high rate of incarceration, underscored by significant racial disparities, as one of several factors contributing to chronic non-employment of African-American men in Milwaukee.
Other obstacles to employment include lack of drivers' education and licenses, low levels of educational attainment and criminal backgrounds.
Daniel Cotton, 47, cites his past as a barrier to employment.
"Doors were closed because of my criminal background, which dates back to '94, so over 20 years ago," he said. "With a felony on your record it's hard to obtain certain positions."
A Sherman Park resident who has spent the past month and a half learning application and interview skills at the YWCA, Cotton feels prepared for his job search.
"The program has taught me job readiness, interview readiness, resume updating and resume improvement as well as preparation for what I'm going to do, my goals and vision and plan after I obtain employment," Cotton added. He hopes to some day start his own business.
Tylonia Robinson, a Sherman Park resident, agreed that the YWCA sessions arranged by Nelson were helpful.
"They did touch on a lot of things that were informational. As far as a background check, I kind of knew they did that but they did go into detail [about] what the job entails, what exactly you're going to have to do to keep it and all that stuff, so that was good."
Though she is currently employed, Robinson hopes to find a job that places less stress on her body after two decades in manufacturing.
"It's hard if you really don't know anyone. If you don't have referrals to say, 'this is what's going on,' or 'this person knows somebody here,' it's hard for you to get into a position," she said.
Despite significant barriers to employment, job seekers still hold out hope.
"Even though there's been obstacles, if you pursue your goals and keep your vision in front of you, you view things a lot different. Instead of the cup half empty, it's half full," said Cotton. "Those that don't want to allow me to obtain employment with them or do business ventures with me, that's going to be their loss."