Harambee property owners hope for aid from Improvement District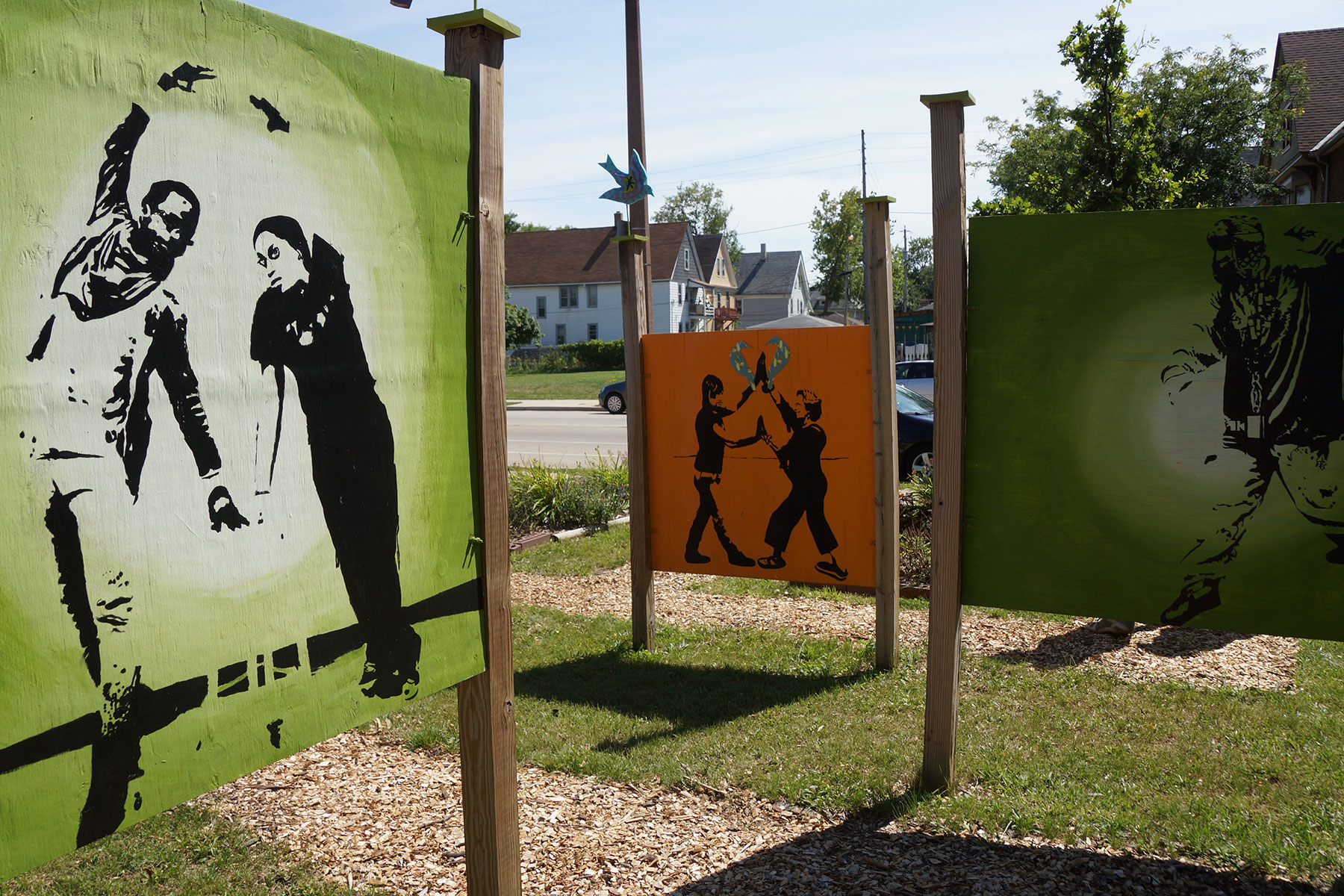 Harambee resident Roberta Lyles remembers a time not long ago when her neighborhood was dominated by prostitutes, drugs and gangs, forcing her to sleep underneath her bed in order to avoid stray gunfire.
"A bullet doesn't have anybody's name on it," the 79-year-old said.
Refusing to be terrorized by the constant threats of violence, Lyles teamed with several of her neighbors to take action. They called their alderman, held meetings, went door to door and formed block clubs, all in the name of creating a safer neighborhood.
"We decided to get our neighborhood cleaned up and that is what we did," she said. "We got our area safe. We got rid of the drugs, we got rid of the gangs and now it is a beautiful place to live. The neighbors at that time banded together and got things done and this is what we do today."
Now, about 10 years later, the same type of organizing among neighbors is underway. This time, it revolves around creating a Neighborhood Improvement District (NID) that would make available money for property owners for costly improvements to their houses and apartments in a part of the city that has been hit hard by foreclosures.
Foreclosures have driven down home values in the neighborhood, deterring property owners' ability to maintain and improve their properties. Home prices in the neighborhood have decreased from $77,000 in 2006 to $47,000 in 2016, according to data from Zillow.com.
Much like how a business improvement district (BID) operates, a Harambee NID would collect a yearly assessment — possibly $50 per house or apartment unit — from property owners. The money would be used to make grants up to $10,000 that property owners could use to fix roofs, porches and windows, according to Rick Banks, a community organizer with the Harambee Great Neighborhood Initiative.
"We want to create something that is much more accessible to current residents than a lot of the city resources…with the goal being to improve the neighborhood," Banks said. "We hope to stabilize the housing stock and brighten up the exterior feel of the neighborhood."
The need for such a funding stream comes from the fact that many city grants and loans require property owners to have good credit and equity in their homes or apartments, making it tough for residents who have neither, according to Banks.
"There are senior citizens, there are retired people who don't have the funds to get the things done to their homes that need to be done," Lyles said.
The boundaries of the proposed NID are Capitol Drive on the north, Center Street on the south, Interstate 43 on the west and Holton Street on the east. The NID would include 2,863 individual units and would raise about $143,500 a year if the assessment is $50 per unit, which is the amount assessed in NIDs in Sherman Park and Washington Park, where two of the three NIDs have been created in Milwaukee. The first NID was created downtown in 2009.
Sherman Park established its NID in 2012 after about 15 months of work with community members and various organizations involved in the neighborhood. In all, more than 50 meetings were held and about 650 people were involved in creating the Sherman Park NID, according to Fred Curzan, executive director of the Sherman Park Community Association.
"It takes a while and you need to do outreach. You need to let as many people as possible know what is going on with this," Curzan said.
Many Sherman Park residents who supported the NID there felt that it was "the old barn-raising sort of thing, where you want to support your neighbors," Curzan said. "It's a good tool to have when you are marketing a neighborhood. It's another positive aspect of living in the Sherman Park area."
The process of developing a NID begins with drafting an operating plan that is submitted to the city's Plan Commission for approval. It is then sent to all property owners within the neighborhood through certified mail.
In the case of the proposed NID in Harambee, residents have played a major role in the development of the plan and getting the word out, going door to door and talking with fellow residents about the proposal, Banks said.
"If you really want your neighborhood cleaned up and you really want things done in your neighborhood, it starts with the people," Lyles said.
The proposed Harambee NID is still in its infancy, with informational meetings being held every few weeks. A public hearing will be held on the proposal and then it will be sent to the Common Council and the mayor for approval. If approved, a NID board will be formed to decide how to distribute funds and how the district would operate.
Banks anticipates presenting the proposed NID to the city's Plan Commission in August and the first grants to be issued to property owners in spring 2017 if it is approved.
If owners of 40 percent or more of the property within the proposed NID sign a petition in opposition and present it to the Plan Commission, the district would not be created.
"So far we have had pretty little opposition as most people are in support of it so we don't anticipate there being too much resistance to it," Banks said.