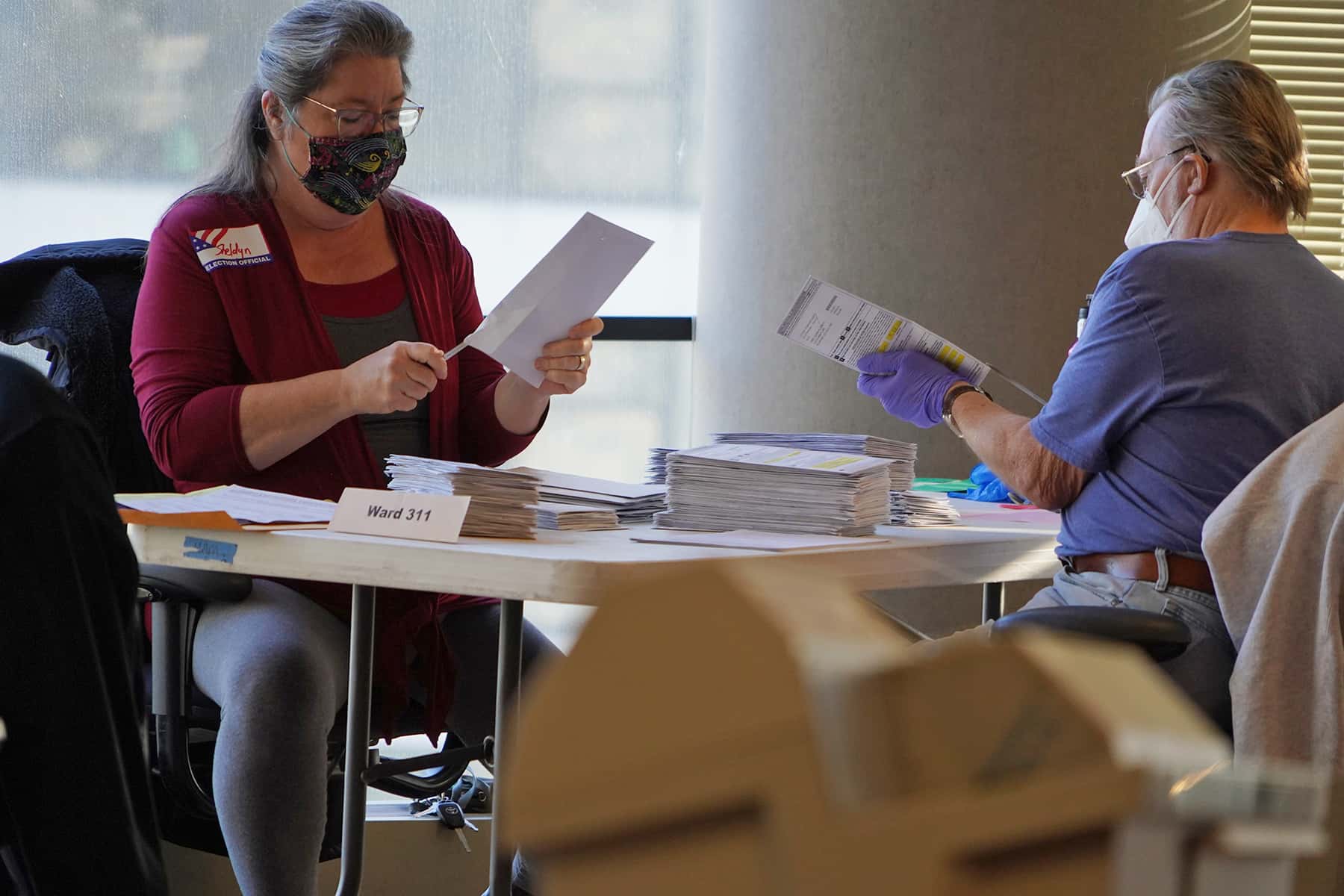 A group with Republican ties has asked the state Supreme Court to throw out the results of Wisconsin's presidential election and force the Legislature to certify the state's presidential electors instead.
The lawsuit was filed on behalf of a group called Wisconsin Voters Alliance, which tried unsuccessfully before the election to block $6.3 million in grant funding to help run elections in five Wisconsin cities. The group's attorneys include Erick Kaardal, a past officer for the Republican Party of Minnesota and a lawyer for The Thomas More Society, a Chicago-based conservative law firm.
While repeated studies have shown that voter fraud is rare, the lawsuit contends that tens of thousands of "illegal" votes were cast in Wisconsin's election, arguing that the only solution is to throw them all out.
"In elections other than the election of Presidential electors, the Court could order a second election," plaintiffs argue. "However, because the Presidential electors must be selected by December 14, 2020, there is not sufficient time to conduct such an election."
"However," the lawsuit continues, "Because the State Legislature retains plenary authority to select the Presidential electors, the Court can order that the State Legislature has the authority to select the Presidential electors by doing what State Legislatures did at the founding of our Republic – convene a session of the legislature and select the Presidential electors themselves."
Justices gave the Wisconsin Elections Commission, represented by the Wisconsin Department of Justice, until November 27 to respond to the lawsuit. The court set a November 30 deadline for anyone not named in the case to file amicus briefs.
The lawsuit comes as clerks in Dane and Milwaukee Counties oversee a partial presidential recount ordered by President Donald Trump at an estimated cost of $3 million, which the Trump campaign paid in advance. Trump's campaign wants to exclude the votes of tens of thousands of absentee voters in those counties.
A county canvass of election results completed before the recount started showed Biden defeating Trump by roughly 20,600 votes in Wisconsin. Wisconsin Attorney General Josh Kaul, whose office is defending the Wisconsin Elections Commission, said the lawsuit sought to disenfranchise every Wisconsinite who voted in this year's presidential election.
"The Wisconsin Department of Justice will ensure that Wisconsin's presidential electors are selected based on the will of the more than 3 million Wisconsin voters who cast a ballot," Kaul said.
Donate: Wisconsin Public Radio