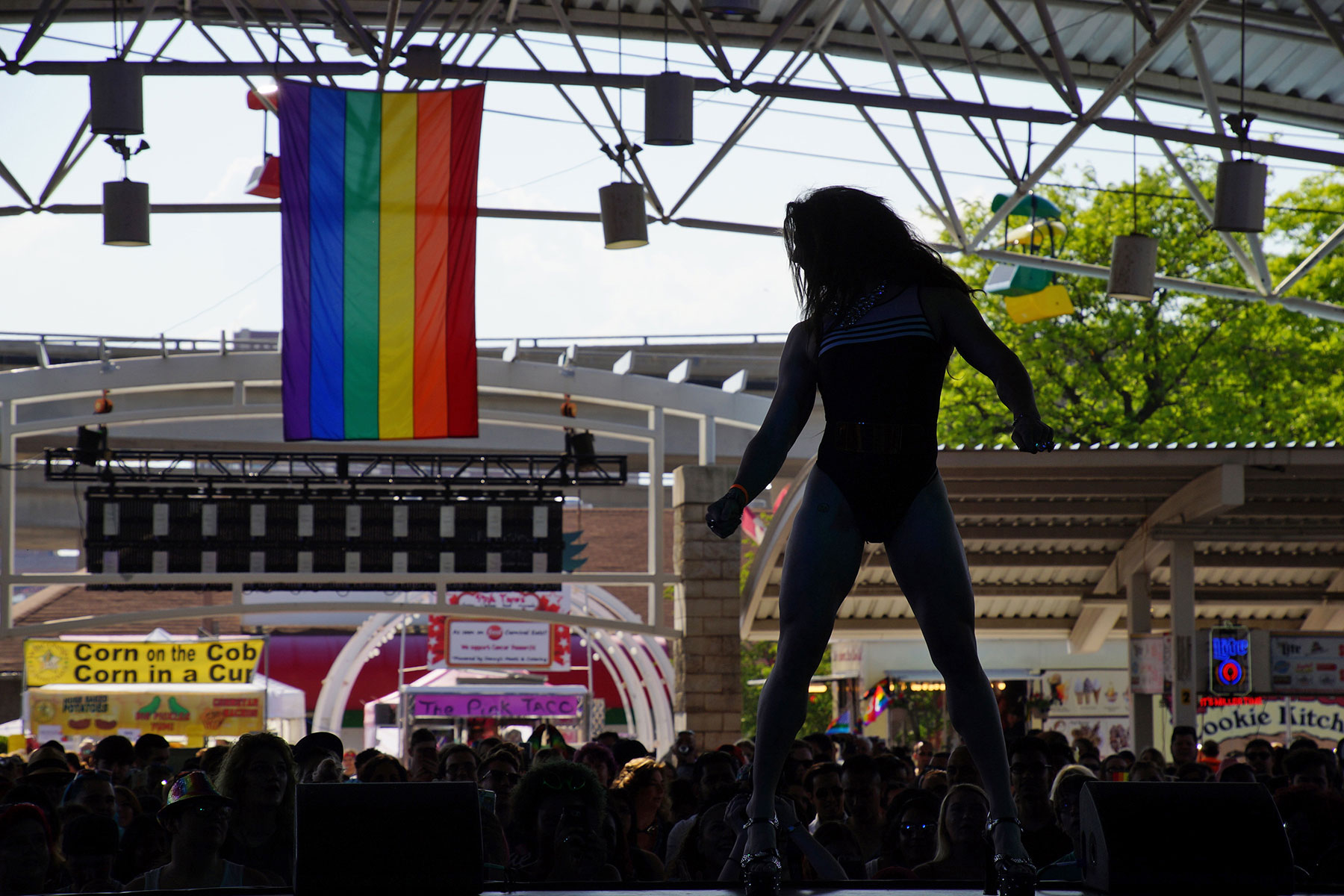 By Mark Satta, Assistant Professor of Philosophy, Wayne State University
The drag shows will go on. At least for now. On June 2, 2023, Judge Thomas Parker, a Trump-appointed federal district court judge in western Tennessee, ruled that Tennessee's "Adult Entertainment Act" violated the First Amendment's free speech protection.
The act had been passed by the Tennessee Legislature and signed into law by Tennessee Gov. Bill Lee in March 2023. The law gained national attention because it appeared designed to limit drag performances through regulation of "male and female impersonators."
Parker provided several grounds for concluding that the law is unconstitutional. Using my experience as a First Amendment scholar, below I explain how Judge Parker reached those conclusions and what they mean for Tennessee's law.
Speech protections
The First Amendment of the U.S. Constitution protects, among other things, free speech. As Parker noted at the beginning of his opinion, "Freedom of speech is not just about speech. It is also about the right to debate with fellow citizens on self-government, to discover the truth in the marketplace of ideas, to express one's identity, and to realize self-fulfillment in a free society."
Freedom of speech protects more than just speech, in the colloquial sense. It also protects many other ways that people express themselves, such as by waving a flag, marching in a parade or dancing.
Drag shows typically consist of various forms of protected speech, like dancing, acting, lip-syncing, telling jokes and wearing elaborate outfits designed to send messages. Thus, any law seeking to limit drag performances raises important questions about whether that law violates the First Amendment.
Not all speech is protected by the First Amendment. Freedom of speech does not include the right to engage in, for example, perjury, defamation or threats of violence.
Freedom of speech also doesn't protect the narrow category of legally defined obscenity. According to the Supreme Court, something is legally obscene only if, applying contemporary community standards, a reasonable person would find that the work, when viewed holistically, appeals to prurient interests, contains patently offensive content, and lacks any serious literary, artistic, political or scientific value.
Thus, as Parker noted, "there is a difference between material that is 'obscene' in the vernacular, and material that is 'obscene' under the law," and the law imposes "an exceptionally high standard" for what counts as legally obscene.
The clearest example of sexually explicit material that does not receive First Amendment protection is child pornography. But the precise boundaries of what counts as legal obscenity are vague. Many kinds of sexually explicit material are not deemed legally obscene because it has often been relatively easy for litigants to convince modern courts that the material in question has serious literary, artistic, political or scientific value.
Tennessee's anti-drag law
Tennessee's Adult Entertainment Act would have made it a crime "to perform adult cabaret entertainment" on "public property" or anywhere it "could be viewed by a person who is not an adult."
The act defined "adult cabaret entertainment" to include performances by "male or female impersonators" that are deemed "harmful to minors." The act's definition of "harmful to minors" came from existing Tennessee legal code. That code was based on the U.S. Supreme Court's criteria for legal obscenity.
However, that Tennessee legal code modified the standard of legal obscenity so that it applied specifically "for minors." So, for example, rather than designating as obscene certain speech that lacked "serious literary, artistic, political or scientific value," full stop, Tennessee's standard applied to certain speech that lacked "serious literary, artistic, political or scientific value for minors."
On March 31, Parker temporarily blocked the law from taking effect. His final ruling on June 2 permanently barred enforcement of it in Tennessee's Shelby County on the grounds that it was an unconstitutional violation of the First Amendment. The reason his ruling applied only to Shelby County is that the sole defendant at that stage in the case was Shelby County's district attorney, whose authority to enforce the law is limited to that county.
Unconstitutional restriction
Parker determined that the law targeted more than just legally obscene speech; it also targeted speech protected under the First Amendment. The Supreme Court has set very high standards for when regulation of protected speech can discriminate based on the speech's content or viewpoint.
Content discrimination restricts speech based on subject matter. Viewpoint discrimination restricts speech based on the position taken. So, for example, a ban on speech about elections would discriminate based on content, while a ban on speech that is negative about a particular political candidate would discriminate based on viewpoint. Parker concluded that the Tennessee law discriminated based on both the speech's content and its viewpoint.
He concluded that it discriminated based on content because it specifically targets "adult-oriented performances that are harmful to minors" and discriminates based on viewpoint because it specifically targets the speech of "male and female impersonators."
To make the point that the law discriminated based on viewpoint, Parker used an example of two Elvis impersonators dressed in revealing but nonobscene outfits. If one performer were male and the other female, the law would have made it more likely that the female Elvis impersonator would be subject to prosecution than the male Elvis impersonator. That discriminates against certain expressions of gender identity.
Laws that discriminate based on viewpoint are subject to the highest standard of judicial review, known as strict scrutiny, which requires laws to be "narrowly tailored" and "well defined." Parker concluded that the law was neither. On this basis, he also concluded that it failed to meet the high standard of review and was unconstitutional.
He noted instead that on any plausible reading of the law, it "criminally sanctions qualifying performers virtually anywhere," including those performing in "private events at people's homes or arguably even age-restricted venues." He also wrote that the law appeared designed for the "impermissible purpose" of "chilling constitutionally-protected speech."
Vague and overbroad
A vague law can violate a person's rights because it can be hard to tell if one is breaking the law. Parker found the "harmful to minors" standard unconstitutionally vague because what is harmful for different minors can change drastically depending on the minor. Consider, for example, the differences between a 5-year-old and a 17-year-old. He also concluded that the law was overbroad because it covered, or could reasonably be interpreted to cover, many types of protected speech.
Looking ahead
Parker's ruling barred enforcement of the law only in Shelby County. However, his reasoning regarding the unconstitutionality of the law would apply equally well to any challenge brought against the law anywhere in Tennessee. Parker's reasoning may also prove persuasive to judges assessing other anti-drag laws in other states.