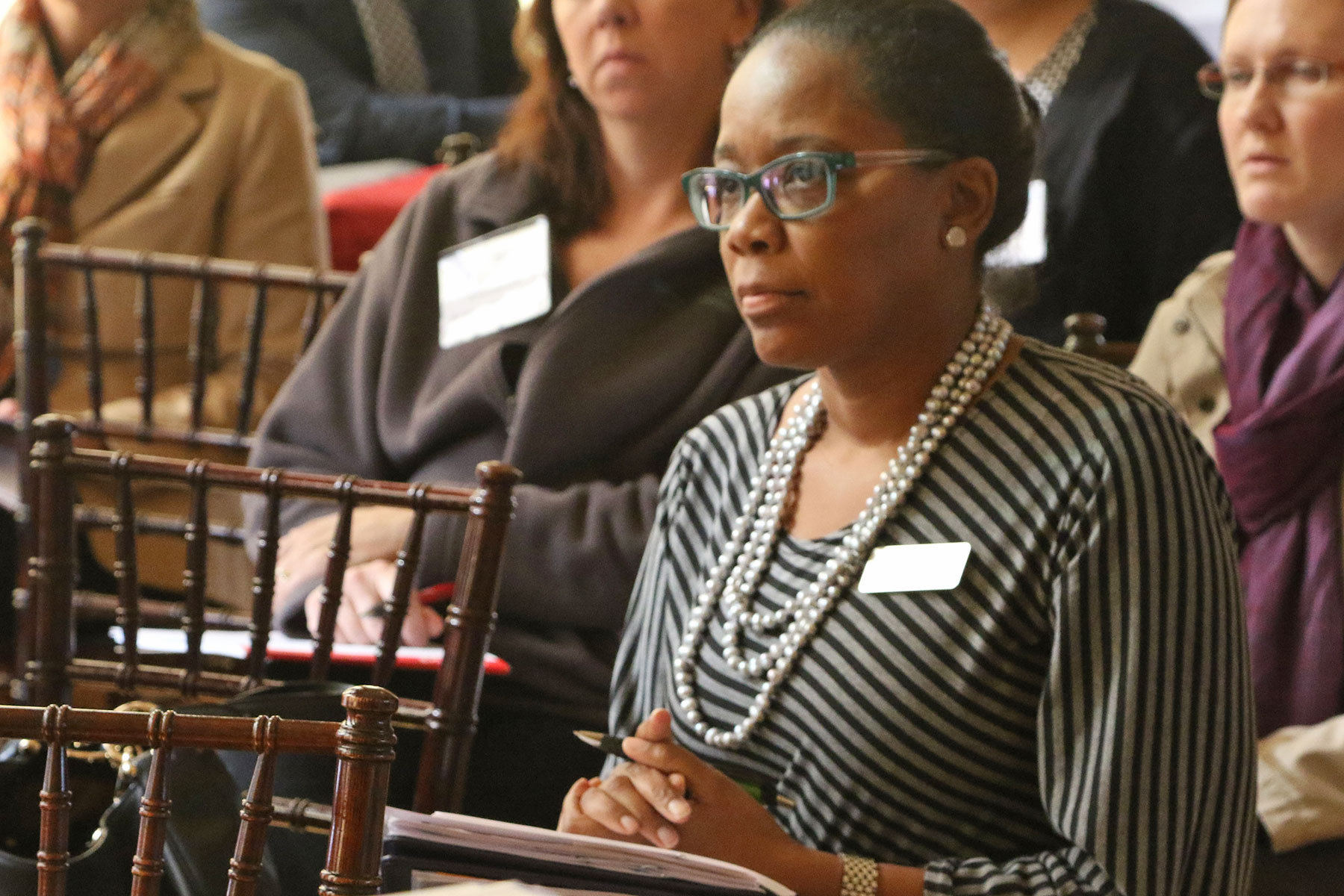 Dionne Grayson has spent the last 20 years supporting young people in the Milwaukee area. She is co-founder and executive director of Lead2Change, which offers career readiness programs to "empower and inspire youth to be catalysts for change in their communities." The programs include a youth advisory council, and weekly workshops focusing on financial planning, conflict management and teamwork. Grayson and Lead2Change recently earned a $1,500 prize in the "disruptive challenge" category at the Milwaukee Leadership Summit, for a career-training idea that encompasses digital marketing, information technology, graphic design and video production.
Q: Tell us more about the idea that won the prize.
A: Small nonprofits and businesses do great work and often do not have the resources to hire a dedicated professional for video and film editing, information technology, graphic design and digital marketing. We propose to train and hire four teams of four to six skilled teens, who will be tasked with meeting these most pressing needs in nonprofits and small businesses. Each group will be led by an adult who is a professional in one of the fields. Students interested in these areas will participate in a training program to further develop their talent prior to working on the teams. This model will give nonprofits and small businesses an alternative option for completing critical tasks, and students will have paid work experience that is directly connected to their field of interest.
Q: What else has Lead2Change been up to lately?
A: We just finished recruitment for our Dream.Explore.Build program, which is our career-ready program, and now classes have begun. We have young people spend 11 months with us and they learn about who they are as individuals. They connect who they are to their career of choice. We just recruited 275 young people who will meet at different sites in Milwaukee and neighboring communities, and will start them on the experience.
Q: Did you ever see yourself leading a nonprofit such as Lead2Change?
A: I didn't really know how things would evolve. When you first start out, you know what you're passionate about. I knew I liked working with young people, but I also loved the administrative portion of it. I was really hungry, so I did a lot of volunteering and a lot of internships – and was very strategic about the instructors I picked in school, but never really knew how things would form. But I knew it would be in the nonprofit arena.
Q: Who is your mentor? Who inspires you?
A: I pull a lot of different things from a lot of different people. There are certainly family members that I pull from, and then there are people in the community that you glean certain little things from, and then young people as well.
Q: What has Lead2Change become better at over the years?
A: Identifying staff that understand that their big picture connects to the mission of the organization. We're really intentional about the people that we hire. So understanding our staff's big picture and then saying, "How can this be mutually beneficial for us? How can we help you get to 'You're there,' and then, 'How can you help us?'" That's something that we have gotten really good at.
Q: What keeps you awake at night?
A: My brain is always going. I'm always thinking about ways to continuously improve things. I don't necessarily always share that information, because I don't want to overwhelm people, but my mind is always thinking bigger and thinking continuous improvement. (I'm) thinking about how we can be realistic in meeting real needs of the young people we serve.
Q: Is there anything else that you would like to share?
A: I think it is really important to understand your purpose, to understand your passion and to stay in your lane. If it is something innate, if it's something on the inside of you, that thing that keeps you up at night, just stay there. I promise, it's going to catch.