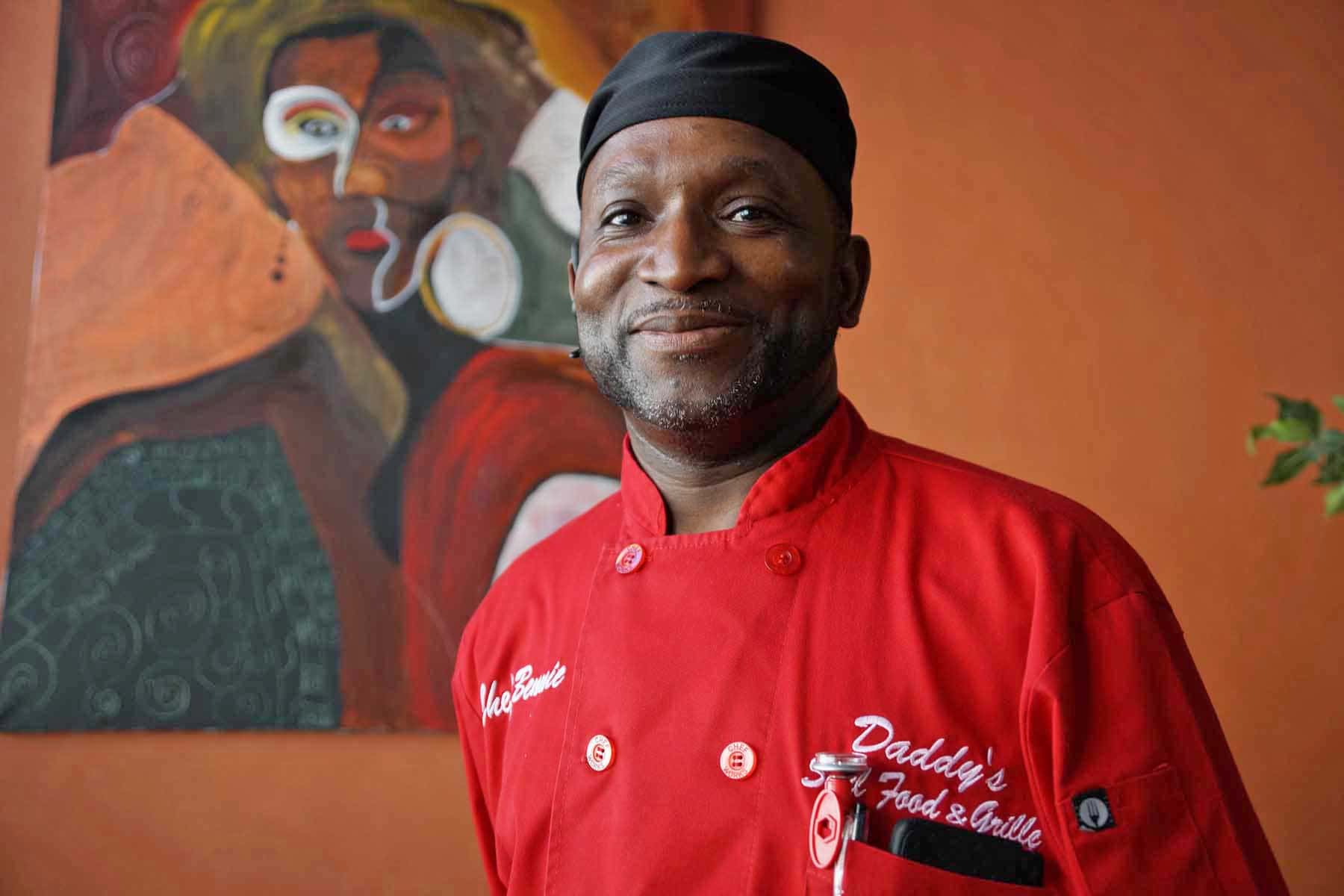 When Bennie Smith opened Daddy's Soul Food and Grille on North 27th Street in November 2014, he had three main goals: optimal customer service, an inviting atmosphere and excellent food.
"It was always my dream, to open a restaurant. You know you're going to do something someday but you just don't know how or when or where," Smith said, referring to the period before he was offered space in Avenues West to start his business.
At Daddy's Soul Food and Grille, Smith makes sure all of the food is up to his quality standards, and most of the time he cooks it himself.
Now, a second location is in the works.
The new restaurant, at North Holton Street and East Concordia Avenue in Harambee, is scheduled for a soft opening in January 2017. It will be called Daddy's on Holton.
The name of the restaurant came from Smith's daughter, who wanted to call it Daddy's in memory of Smith's father, who he was named for, and in honor of Smith.
"Over there, the food will be upfront. It will be more takeout style because we will have so much more kitchen space," Smith said.
Right now, Smith is "working from the ground up" to open the second location. Although the location has a kitchen already installed, Smith said that he has to redecorate and furnish the inside, make sure everything is up to code and get his employees ready to handle two locations. What will be Daddy's on Holton was formerly a Subway.
Smith has been training two managers, Donovan Ferguson and Artez Powell, to help with opening Daddy's on Holton and assist with cooking and general management of both restaurants.
"I have been working with Bennie Smith since the opening in 2014," Powell said. "It's great. I get to do what I love to do."
Powell has been cooking professionally since 1995. He said that his favorite part of the job is making people happy with food.
"I've cooked soul food before," Powell said. "I've never had a restaurant where everything you eat tastes great."
Smith said that he trains his managers in a very particular way.
"We won't be neglecting our bread and butter," Smith said about the food. "First, the managers watch. Then, they assist. After a while, they lead while I assist. Then, I just watch."
Smith said that the food is just part of what it means to run a restaurant. The ambiance is also important.
Customers, employees and Smith describe Daddy's as "homey." Smith said that one reason Daddy's is so well received is because it is a place customers want to go back to.
"It takes a lot of work — winning over a customer," Smith said. "You want some good service and if it has a good feel, you'll tell someone about it."
Shannon Reyes has been eating at Daddy's since the restaurant opened. He recently brought his friends, Andre Moore and Abigail Velazquez, to share the experience and have a good dinner.
Velazquez said that the soul food tastes like a home-cooked meal. "It's excellent," Reyes said. "I come here as often as I can."