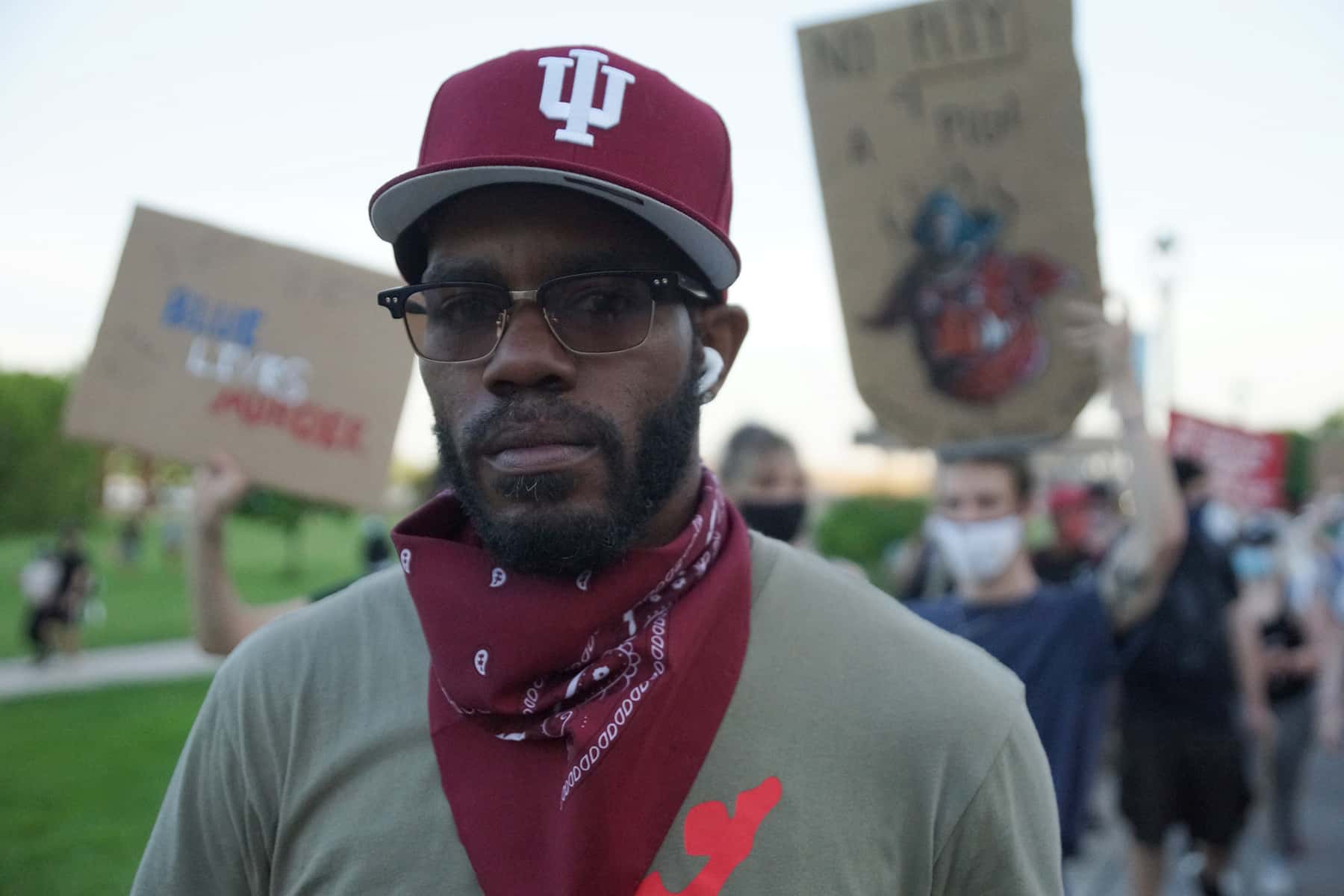 After months of protests in Milwaukee by activists demanding police reform, a citizen-led group is launching a community-based policing project in the city.
Milwaukee's 16-person Collaborative Community Commission, which includes members of the Latino, Black, LGBTQ+ and Jewish communities, is working with the Milwaukee Police Department to develop a policy for community policing, an approach that generally involves closer collaboration between law enforcement and the residents they serve.
The work comes at a time when the city is searching for a new police chief, and is on track to have its worst homicide rate in years. Tensions between communities of color are high in Milwaukee and throughout Milwaukee County.
Since October 7, there have been protests and arrests in nearby Wauwatosa following the decision by Milwaukee County District Attorney not to charge Wauwatosa Police Officer Joseph Mensah in the February killing of a 17-year-old Black teen.
Nate Hamilton chairs the commission. His brother, Dontre Hamilton was killed in 2014 by a Milwaukee Police officer who was later fired.
"We want to make sure we all have a chance to go home at night along with law enforcement," Hamilton said. "We can be better for each other, for ourselves, and I feel that if you trust in this approach that we are taking right now. Because what is going on around this world, this nation and this county is very disturbing."
The idea for a community committee came in January 2018 as part of a nationwide effort to address tension between law enforcement and communities of color after outcry over a series of shootings of unarmed Black men by police.
Milwaukee's committee was created as part of a $3.4 million settlement that year with the American Civil Liberties Union of Wisconsin over the city's "stop-and-frisk" policies from 2010 to 2017. The ACLU lawsuit claimed the Milwaukee Police Department disproportionately stopped people of color without "cause or suspicion."
The group was officially made a city commission this year, giving it more power in the city and assigning it a full-time staff member. Hamilton hopes community policing reduces the fear many people have of police and the fear police officers have when going into certain communities.
While the specific community policing strategies that could be used in Milwaukee have yet to be decided, Hamilton said the commission is willing to try approaches used in other cities, and if it doesn't work, try something else until people are happy.
"We know Milwaukee is a special city," Hamilton said. "It has its own challenges and we will continue to work to find what fits the community."
Assistant Milwaukee Police Chief Jeffrey Norman said the department is committed to the collaboration.
"Is this process going to be easy? No," Norman said. "But we are going to have buy-in because we are all in this together as a singular voice in changing our dynamics in changing our community policing in the city of Milwaukee."
Tim Baack is the president and CEO of Pathfinders Milwaukee, which offers services for youths in crisis. He's representing the voices of youth of color and LGBTQ+ youth as the community policing policies are adopted.
"These young adults have not generally not had very positive experience when they are engaged with law enforcement," Baack said. "My hope is we will be able to represent their experiences as evidence why community-orientated policing really does need to be genuinely embraced in our community."
Donate: Wisconsin Public Radio
These headline links feature the daily news reports published by Milwaukee Independent about the George Floyd protests, the revival of the Black Lives Matter movement that followed, and their impact on the local community in for 8 months from May to December of 2020.