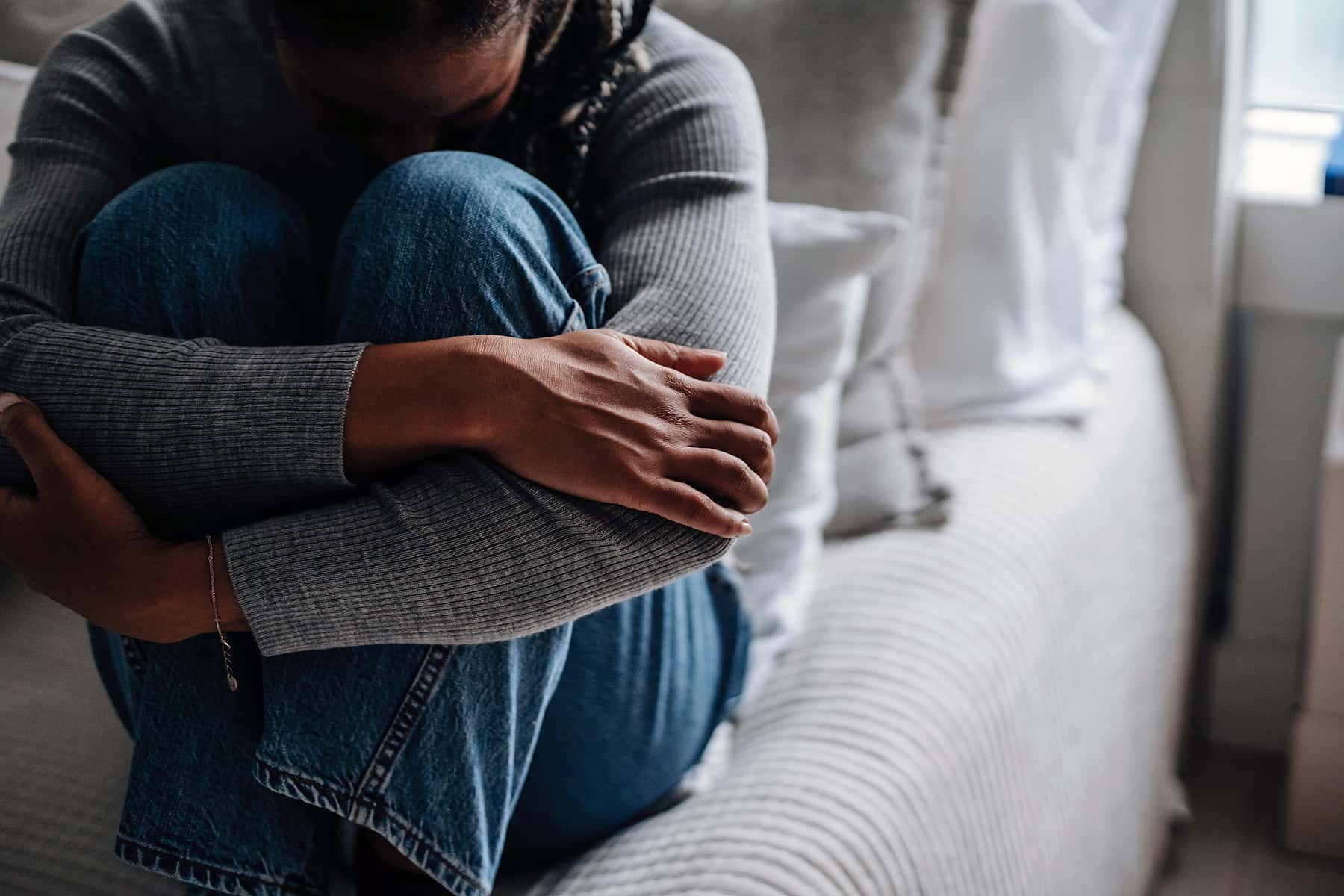 Domestic violence incidents in Milwaukee and elsewhere have spiked during the pandemic, spurred in part by increased stress levels and by lockdown measures that trapped victims at home with their abusers.
Some seek help but face a number of obstacles to overcome the traumatic circumstances. For Black, Indigenous and people of color, or BIPOC, and LGBTQ communities in Milwaukee, one of those obstacles includes finding access to culturally specific domestic and sexual violence services designed to address their needs and experiences.
"People come in with the difficult situations and trauma and having individuals that might not understand their culture or not have the language expertise, well, that makes it more traumatic," said Janan Najeeb, president and CEO of the Milwaukee Muslim Women's Coalition.
Najeeb's organization started its domestic violence program three years ago. The program was designed to offer services to Muslim women and provides interpreters in Arabic, Urdu, Malay, Burmese, Rohingya, Hindi, Somali and other languages.
"Having people that understand those sorts of things within that context that they have lived in provides for better results and helps survivors feel more confident and able to deal with their situation," she said.
Najeeb's organization and several others recently launched We Are Here MKE, a campaign that seeks to raise awareness about domestic and sexual violence programs that offer that type of culturally specific help to survivors. The organizations involved in that campaign have programs designed for Black, Asian, Latinx, LGBTQ and Muslim communities and provide services that differ from other mainstream programs.
The campaign, which receives support from the Milwaukee County Behavioral Health Division, features a website that highlights each of the seven programs that are part of the initiative and provides contact and other information. Organizers hope to get enough philanthropic support to launch a billboard, social media and television campaign in the future. They also plan to create information cards that law enforcement can provide to victims.
BATTLING MISTRUST
One of those programs the cards will highlight is the Asha Project, which offers a holistic approach geared toward African Americans. What makes that program different from other mainstream programs, said Antonia Drew Vann, executive director of Asha, is that it incorporates not only the trauma from victimization but also an understanding and consideration of historical trauma that is felt by the Black community.
"By doing that, we help to eliminate the mistrust that keeps women from coming out of their own homes and communities to find help," she said. "Historically, people of color and LGBTQ communities experience higher rates of domestic violence and sexual assault but are less likely to report it."
Although Asha has been around for three decades, Vann said, there is still a limited awareness among residents about the different places they can find help. Finding those spaces is especially crucial as the country continues to deal with the impact of the COVID-19 pandemic.
Tammy Xiong, executive director of the Hmong American Women's Association, or HAWA, said mothers have faced incredible hardships as a result of COVID, with many unable to afford housing to leave their violent situations. They're also struggling to overcome language barriers as they help their children navigate virtual school.
"How do you do those things and still try to find safety while you are in vulnerable situations?" Xiong said.
Another issue Xiong said that many women in her community face is that they lack support to leave abusive situations. That's another reason why the We Are Here MKE campaign is so important, Xiong said.
"One of the really beautiful things about our organization being able to serve our cultural communities is that we already have a cultural context to help them," she said. "HAWA exists in that space to provide that support you don't have."
SERVING THOSE LEFT OUT OF MAINSTREAM
The LGBTQ community is another population that struggles to access or at times feel comfortable in mainstream domestic violence programs, according to Jennifer Williams, an anti-violence advocate for Diverse & Resilient. Surveys conducted with that community found that individuals felt more comfortable going to LGBTQ–specific programs. Many won't reach out to other programs for help as a result, she said.
"LGBTQ might not be in a safe place in a shelter or [might] be questioned about their identity," Williams said. "Trans people are not reaching out to traditional places and might need gender-affirming resources as well."
She said the Room to Be Safe program at Diverse & Resilient, which also serves youth survivors of domestic violence, is designed to be responsive to that population's unique needs, similar to the other programs that are involved in the campaign.
"I think as a collective in this campaign we have a mission to provide resources in a better way to make sure that the people who need the resources get them," Williams said. "We want to help people get in the door more often."
Culturally specific domestic and sexual violence programs in Milwaukee:
Diverse & Resilient Room to Be Safe Anti-Violence Program (Locations in Milwaukee & Appleton) – a program designed to advocate for and work with survivors of all violence through individual counseling & advocacy, information & referral, safety planning, and support for LGBTQ communities in Wisconsin. (414) 390-0444, Milwaukee; (920) 840-2040, Appleton.
Gerald L. Ignace Indian Health Center (GLIIHC) – an organization that provides comprehensive and culturally sensitive health care for Milwaukee's Native American community through the tradition of addressing the mind, body, spirit and emotions in order to heal. (414) 383-9526.
HIR Wellness Institute (Healing Intergenerational Roots) – a nonprofit organization that believes in a multi-systematic and integrated approach to providing holistic and high-quality mental health and wellness care for Indigenous and underserved communities. (414) 763-5815.
Hmong American Women's Association (HAWA) – a non-profit organization that advocates for social justice within the Hmong and Southeast Asian community through collective and inclusive action. (414) 930-9352.
Milwaukee Muslim Women's Coalition (MMWC) – a local outreach organization dedicated to promoting an accurate understanding of Islam and Muslim women. Over the years, MMWC's work expanded to include leadership, healthcare, and job training programs for women and girls. (414) 727-4900.
UMOS Latina Resource Center – an advocacy organization that provides programs and services to improve the employment, educational, health and housing opportunities of underserved populations. (414) 389-6500.