Attorney General Josh Kaul to refuse enforcement of state's 1849 abortion ban if Roe v. Wade is overturned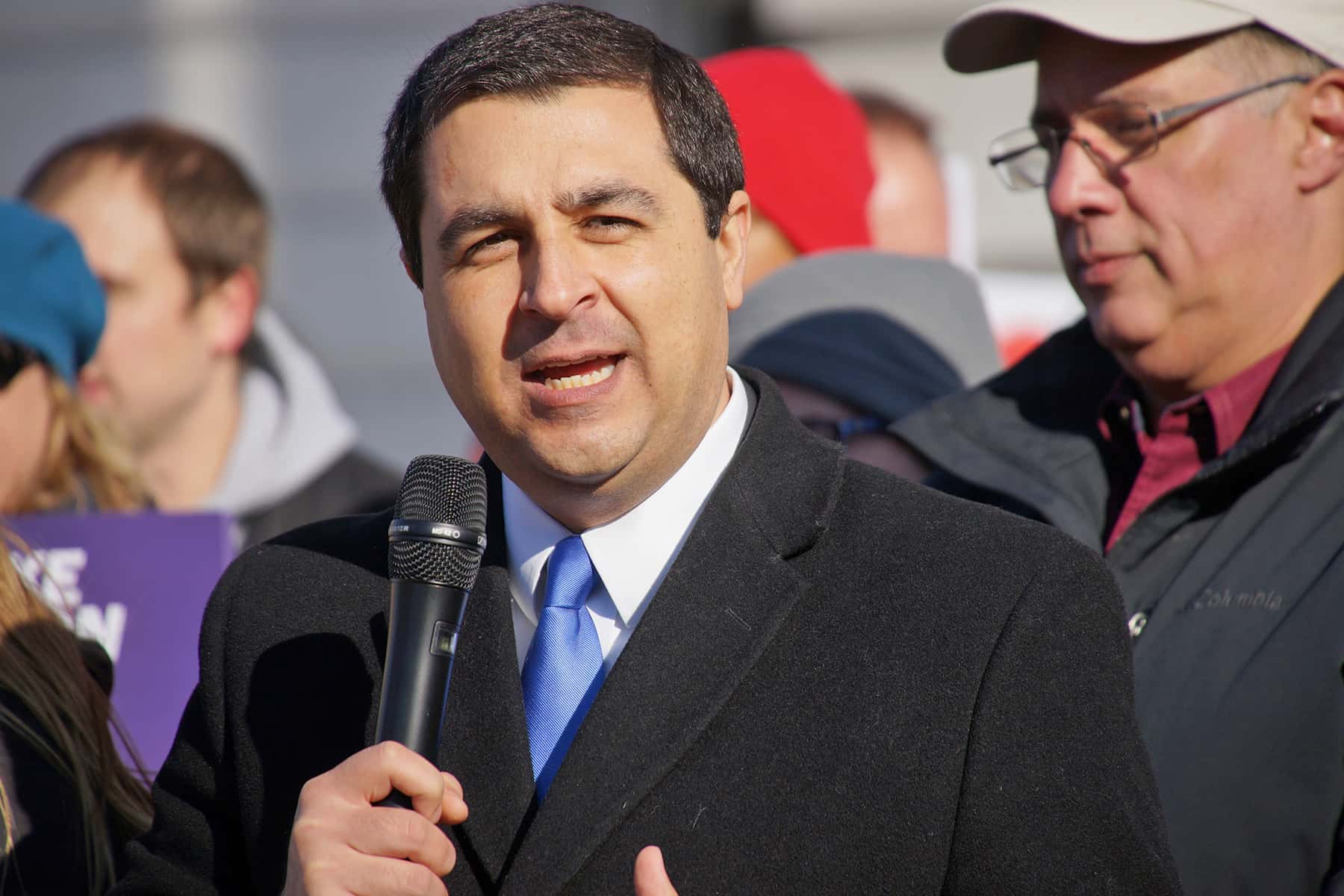 Wisconsin's Attorney General Josh Kaul said in an interview on December 14 that he would not investigate or prosecute anyone for having an abortion should the U.S. Supreme Court overturn Roe v. Wade, and a currently unenforceable state ban takes effect.
The comments are Kaul's strongest to date about how he would react to the Supreme Court undoing the landmark 1973 ruling that legalized abortion nationwide. A Wisconsin ban enacted in 1849 has been unenforceable under Roe v. Wade, but would take effect again if conservative Supreme Court justices decide to overrule Roe. The high court indicated the possibility during oral arguments recently in a case over Mississippi's 15-week ban on abortions. A decision is expected next summer.
Abortion is expected to be a central issue in the 2022 election in Wisconsin and other states. Kaul is up for reelection along with Governor Tony Evers. Both are supporters of abortion rights and face Republican opponents who want to make abortion illegal again.
Wisconsin is one of 21 states with laws or constitutional amendments already in place that would make them certain to attempt to ban abortion as quickly as possible, according to an analysis from the Guttmacher Institute, a research group that supports abortion rights.
Wisconsin is one of nine states with an abortion ban law that predates Roe v. Wade, according to the analysis.
Kaul said that it was not clear what exactly the law in Wisconsin would be if Roe v. Wade is struck down. That would depend on exactly how the Supreme Court rules and resolving legal issues related to enforcing a law that has not been in use for nearly 50 years.
"Even if courts were to interpret that law as being enforceable, as attorney general I would not use the resources of the Wisconsin Department of Justice either to investigate alleged violations of that abortion ban or to prosecute alleged violations of it," Kaul said.
Kaul said the Justice Department is focused on investigating crimes of statewide importance like homicide, sexual assault, and arson.
"Diverting resources from those important cases to the kinds of cases that could be brought under abortion ban, which I also believe to be unconstitutional, is not something that I would do as attorney general," he said.
Kaul said enforcing an abortion ban would undermine public safety.
"And it would result in serious negative health consequences, including potentially the death of women who wanted to seek to exercise what for nearly 50 years been understood to be a constitutionally protected right," Kaul said.