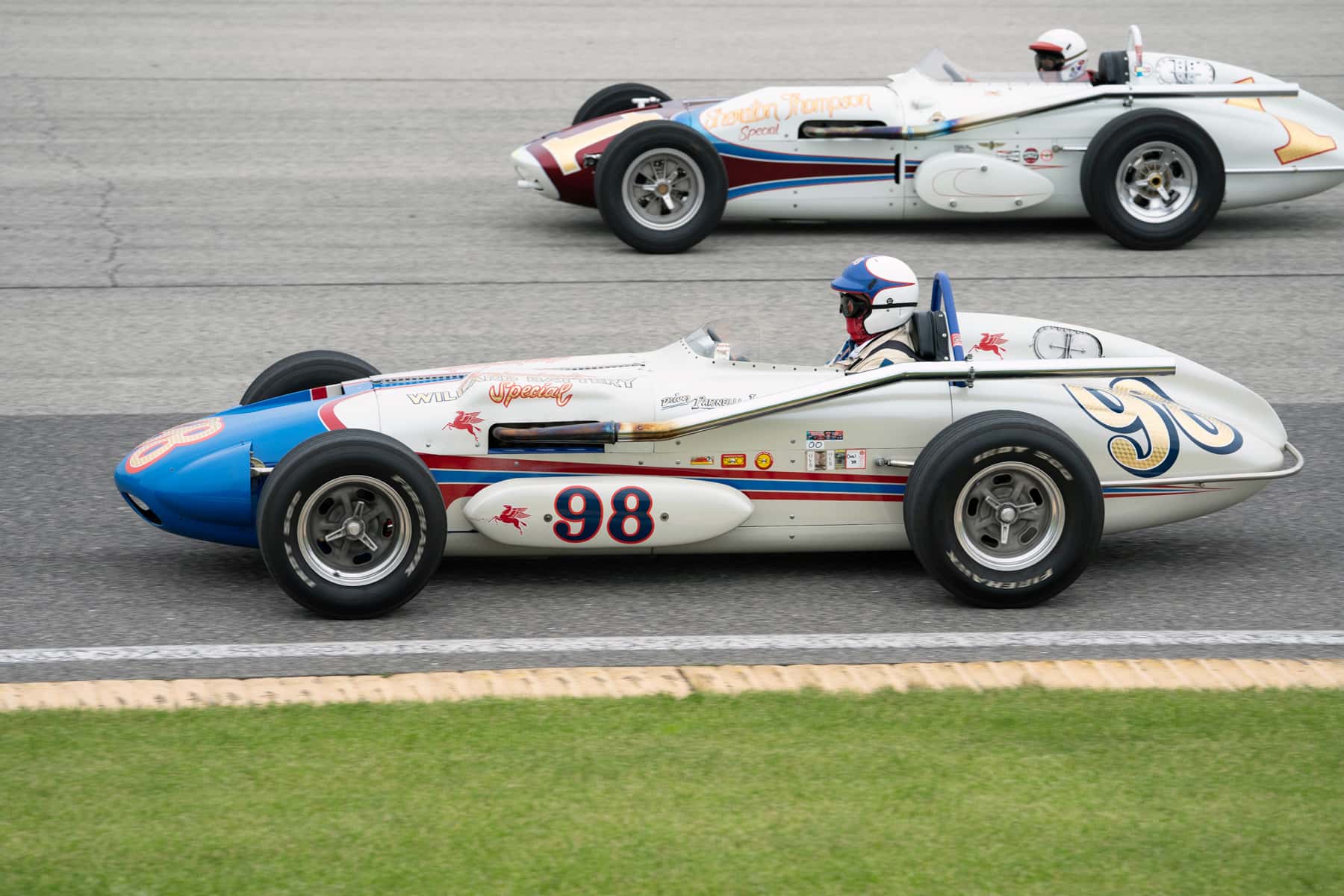 Motorsports returned to the Milwaukee Mile with a roar of engines over Father's Day weekend, marking the first time since 2015 that the legendary oval track of the Wisconsin State Fair Park Speedway had hosted a major race event.
The speedway came back to life for two days over June 15 and 16. It had not been used for an ARCA Midwest Tour competition since 2014, but has hosted club racing and concerts. An estimated crowd of 8,000 cheered along with the thunder of high performance machines circling the track, despite cooler temperatures.
The course was full of activity on June 15, as racers from all the series were given four hour practice sessions. The headline event on June 16 was a 75-mile race for the "Stars and Cars" of the ARCA Midwest Tour, a series that draws some of the best short track Late Model racers in the country.
Other Father's Day races included Vintage Indy Cars, Vintage Stock Cars, and Mid-Am Stock Cars. Racers came from as far away as Australia to test their driving speed in Milwaukee, with more than 120 cars taking to the track over the weekend.
Driver Austin Nason restarted the competition in 5th position. He sped past race leader Dan Fredrickson with just six circuits remaining to claim the checkered flag, and the biggest win of his career on June 16. From Illinois, Nason was followed across the finish line by Wisconsin's Ty Majeski, and Minnesota's Fredrickson.
The Milwaukee Mile is the oldest operating motor speedway in the world. Originally founded as a horse racing track in 1876, it was purchased in 1891 for the Wisconsin State Fair. It opened for motorized competition in 1903, and hosted major racing events frequently until 2015. It was a dirt track until 1954, when it became an asphalt speedway.
In 1963, driver Jim Clark won the first Indy Car race there with a rear engine race car. Auto racing icon A.J. Foyt competed in more races at the legendary oval than any other facility. It is the largest oval track in the state, and many Wisconsin short track racers have stated that getting to race there is their equivalent to racing at Daytona International Speedway.
Kathleen O'Leary, CEO at the Wisconsin State Fair Park, stated that his organization was excited to bring racing back to the historic Milwaukee Mile. Plans are already underway for the event to return in 2020.
These images were taken by photographer Rich Zimmermann over the event's two days, with a closer focus of the practice sessions and a behind-the-scenes look at the racing preparations.