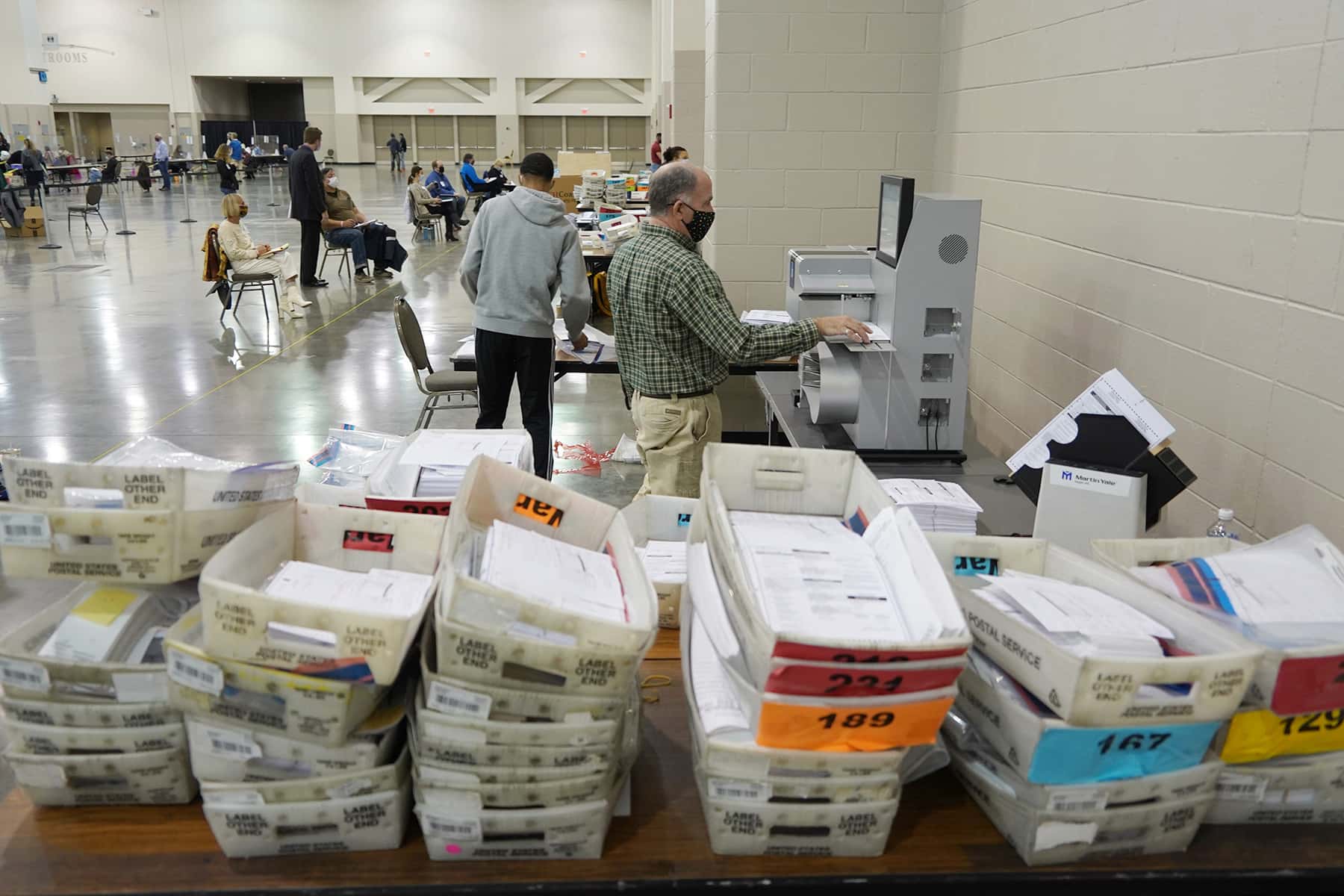 Milwaukee's presidential recount entered its fourth day on November 23, with very few changes in vote totals as President Donald Trump's attorneys appeared to be focused on a legal challenge that sought to toss tens of thousands of ballots, including the one cast by an attorney for the Trump campaign.
High-speed tabulators counted close to 100,000 ballots by end of day on November 23. The Wisconsin Center space was noticeably more quiet and orderly than the previous three days. Part of the change in atmosphere was because other cities in Milwaukee County had finished their recounts. But the biggest point of contention with the Trump campaign, absentee ballot envelops, had mostly been finished. Poll workers had moved on to counting the actual ballots, a process that observers had almost no ability to raise objections.
Democrat Joe Biden won the state by about 20,600 votes, and his margin in Milwaukee and Dane counties was about 2-to-1. Those were the only counties that Trump paid to have a recount conducted.
Trump's attorneys have objected to counting any absentee ballots where voters identified themselves as "indefinitely confined," where information on the certification envelope was in two different ink colors – indicating a poll worker may have helped complete it, and where there was not a separate written record for it having been requested – including all in-person absentee ballots. All of those ballots were being counted during the recount, but could be targeted as part of a Trump legal challenge.
Milwaukee County Clerk George Christenson has said that the recount would be finished by the December 1 deadline. The original goal of a completion before Thanksgiving was thwarted by Trump campaign lawyers and observers who brought the process to a standstill for more than two days.