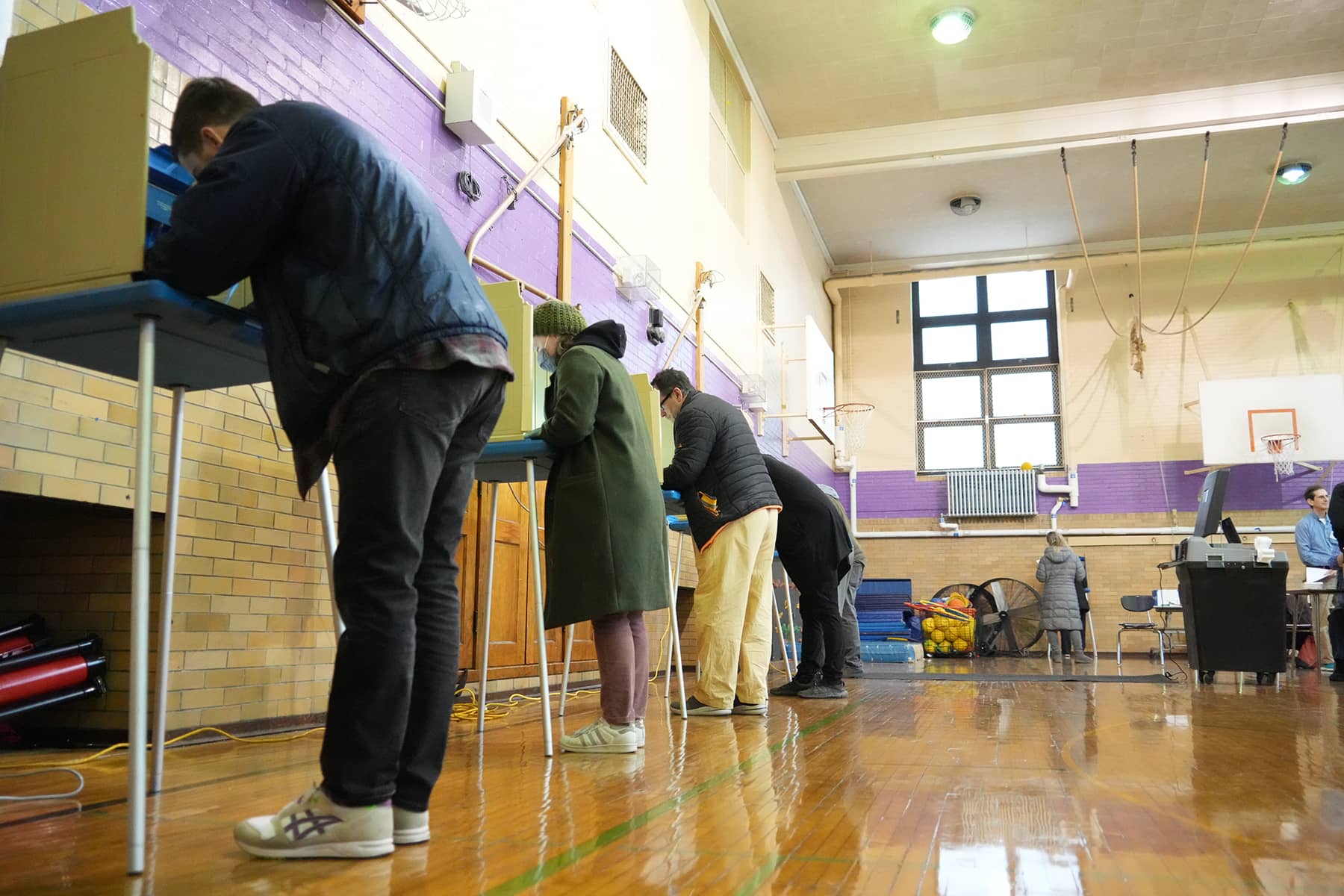 Republican lawmakers are moving quickly in the opening days of the legislative session to work around Wisconsin's Democratic Governor Tony Evers, who vetoed a record number of bills from the GOP-controlled Legislature in his first term.
Four constitutional amendments primarily supported by Republicans could be put before voters as soon as April. Republican backers of the measures are pushing for a final vote on at least two proposed amendments in the Legislature in the opening weeks of the session so they could make it onto the April 4 ballot, which will also have a pivotal state Supreme Court race that will determine majority control of the panel.
"Obviously, the April elections are right around the corner, so that's why we need to move some of these earlier in the legislative cycle," Republican Assembly Majority Leader Rep. Tyler August said.
One proposed amendment would weaken the governor's power by requiring the Legislature to sign off on spending any federal money. Currently, the governor has discretion to spend it without legislative approval. Another measure would make it harder for criminal defendants to get out of jail on bail.
State law requires the Legislature to approve a proposed constitutional amendment in two consecutive sessions before putting it on the ballot for voters to ratify. The governor cannot veto a constitutional amendment. The Legislature passed all four of the constitutional amendments last session. Two of them passed with no votes from Democrats.
"It is unfortunate that Republicans have already put forth several proposals to circumvent and strip Governor Evers of his executive powers," Minority Leader Sen. Melissa Agard said in a statement sent to The Associated Press.
The first proposal Republicans are looking to put on the ballot would require court officials to consider more factors when releasing a criminal defendant on bail, such as whether they might pose a risk to public safety. Currently, bail is set only as a means to ensure the person returns to court.
The second proposed amendment would return control over federal money to the Legislature. During the Great Depression, lawmakers gave the governor authority to unilaterally accept and hand out federal funds, according to a report from the Legislative Reference Bureau.
In his first term, Evers was responsible for distributing billions in federal COVID-19 relief funds. Republican lawmakers renewed their criticism of his spending choices last month after a nonpartisan audit said Evers wasn't transparent about how he decided where to direct $3.7 billion in aid.
But Evers' spokesperson, Britt Cudaback, voiced concerns Friday that the bureaucratic Legislature wouldn't be able to distribute funds quickly enough in an emergency like the pandemic. Cudaback was confident that the Wisconsin residents who benefited from Evers' use of pandemic aid would vote against the proposal.
"It's why they re-elected him, and it's why they'll reject this amendment if it's on the ballot," she said.
Two other proposed constitutional amendments the Legislature passed last session would ban private grants for elections and change the wording of a voter eligibility clause to forestall future legislation that might allow non-citizens to vote.
August wasn't sure all four proposals would make the April ballot but said he expected each would go before voters at some point during the two-year session. He also said it was unlikely Republicans would routinely use constitutional amendments to skirt the governor's vetoes.
"We're taking a very measured approach when it comes to changing the constitution," August said. "It's not the same as changing the law."
Evers has previously asked for the Legislature to pass a measure that would allow voters to place direct initiatives on the ballot, letting citizens decide to enact laws without the input of the Legislature. Republicans quickly dismissed the idea. Evers proposed it as a way to allow citizens to force an up or down vote on the state's 174-year-old abortion ban law.