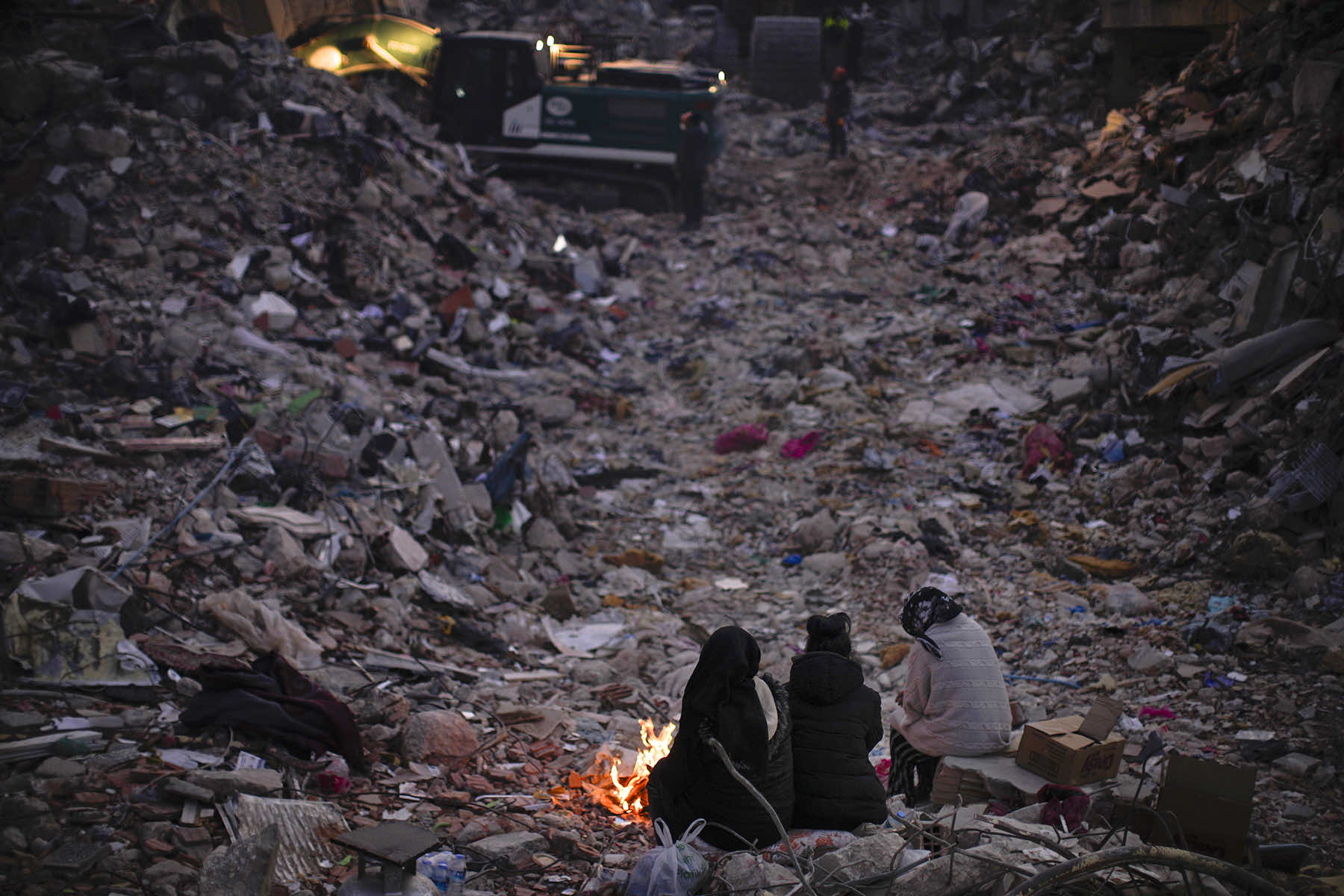 A little more than a month after a powerful quake devastated parts of Türkiye and Syria, hundreds of thousands of people still need adequate shelter and sanitation, and an appeal for $1 billion to assist survivors is only 10% funded, hampering efforts to tackle the humanitarian crisis, a United Nations official said on March 13.
The February 6 earthquake and strong aftershocks have killed more than 52,000 people in Türkiye, destroyed or damaged around 230,000 buildings, and left hundreds of thousands of people homeless — making it the worst disaster in Türkiye's modern history. The U.N. estimates that the earthquake killed around 6,000 people in Syria, mainly in the rebel-held northwest.
"Given the number of people that have been relocated, given the number of people that have been injured, and given the level of the devastation, we do have extensive humanitarian needs now," said Alvaro Rodriguez, the U.N. Resident Coordinator in Türkiye.
About 2 million survivors have been housed in temporary accommodation or evacuated from the earthquake-devastated region, according to Turkish government figures. Close to two million people have been settled in tents while another 46,000 have been moved to container houses. Others are living in dormitories and guesthouses, the government said.
"We have some provinces where up to 25% of the population — we're talking sometimes half a million people — have relocated. So the challenge we have is how do we provide food, shelter, water for these communities?" he said.
The U.N. representative said tents are still needed even though they are not "the optimal solution" for sheltering people. He reported some cases of scabies outbreaks because of poor sanitary conditions.
Last month, the U.N. made a flash appeal for $397.6 million to help Syrian quake victims — just over half of which has come in — and a $1 billion appeal for victims in Türkiye to cover emergency needs – such as food, protection, education water, and shelter – for three months. Rodriguez said the appeal for Türkiye is only about 10% funded.
"The reality is that if we do not move beyond the roughly 10% that we have, the U.N. and its partners will not be able to meet the humanitarian needs," he said.
Rodriguez added: "Türkiye has been a country that has supported 4 million Syrian refugees over the last few years, and this is an opportunity for the international community to provide the support that Türkiye deserves."
The World Bank has estimated that the earthquake has caused an estimated $34.2 billion in direct physical damages — the equivalent of 4% of Türkiye's 2021 GDP. The World Bank said recovery and reconstruction costs will be much higher and that GDP losses associated with economic disruptions will also add to the cost of the earthquakes.
In Syria, the situation remained dire one month after the deadly earthquake, with aid groups citing fears of a looming public health crisis with families still packed into overcrowded temporary shelters and crucial infrastructure damaged by the quake.
The International Committee of the Red Cross said in a statement that Aleppo's water infrastructure — already aging and damaged by the war — had been further damaged by the quake, which "reduced the system's efficiency and raised the risk that contaminated water could pollute the supply."
Water contamination is of particular concern in Syria as the country had already been battling cholera outbreaks before the earthquake.
While the quake generated an initial outpouring of aid, relief organizations cited fears that the world's attention will move on quickly, while basic humanitarian needs remain unmet. Meanwhile, political and logistical issues have in some cases blocked aid from reaching those in need.
Amnesty International said that between February 9 and 22, the Syrian government had "blocked at least 100 trucks carrying essential aid such as food, medical supplies and tents from entering Kurdish-majority neighborhoods in Aleppo city" while Turkish-backed rebel groups in northwest Syria blocked at least 30 aid trucks sent by rival Kurdish groups from entering Turkish-controlled Afrin in the same period.
"Even in this moment of desperation, the Syrian government and armed opposition groups have pandered to political considerations and taken advantage of people's misery to advance their own agendas," Aya Majzoub, the rights group's deputy director for the Middle East and North Africa, said in a statement.