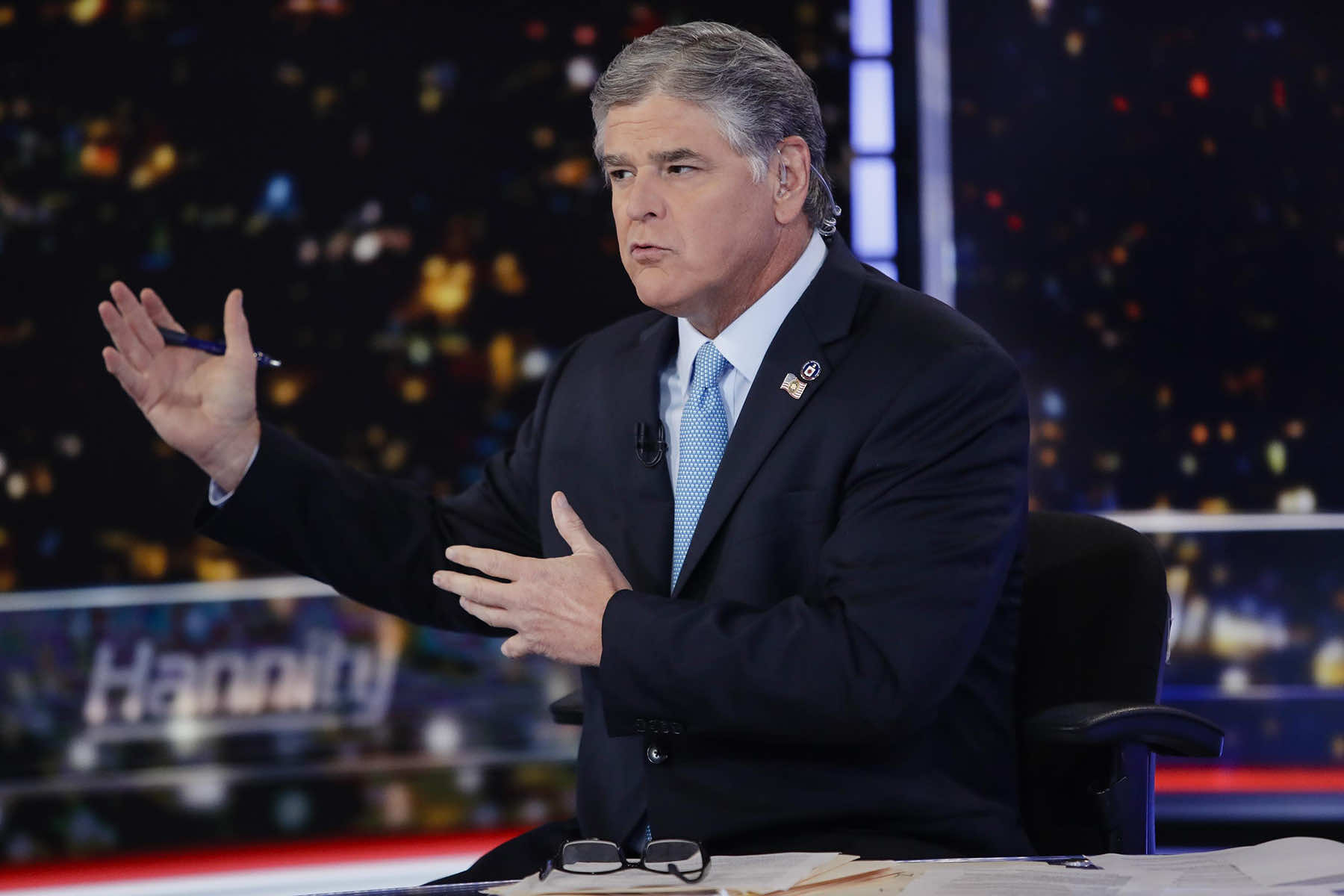 A court filing in a lawsuit against Fox News lays bare a panic at the network that it had alienated its viewers and damaged its brand by not lining up with President Donald Trump's false claims that he had won the 2020 presidential election.
That very real worry, judging by Fox's ratings in the election's aftermath, played a key role in Fox not setting the record straight about unfounded fraud claims.
The network's accuser contends that hosts at Fox News had serious concerns about allegations of voter fraud in the 2020 presidential election being made by guests who were allies of former President Donald Trump, according to court filings in a $1.6 billion defamation lawsuit against the network.
"It's remarkable how weak ratings make good journalists do bad things," the filing quotes Fox Washington news executive Bill Sammon as saying.
The details were included in a trove of private communications unearthed by lawyers and contained in a redacted brief filed by Dominion Voting Systems.
Denver-based Dominion, which sells electronic voting hardware and software, is suing both Fox News and parent company Fox Corporation. Dominion said some Fox News employees deliberately amplified false claims that Dominion had changed votes in the 2020 election, and that Fox provided a platform for guests to make false and defamatory statements.
Dominion claims in a $1.6 billion lawsuit that Fox aired allegations that Dominion had doctored the vote against Trump, even as it knew that was untrue. Fox says it was doing its job as journalists by airing the accusations made by Trump and his allies.
Fox's internal troubles began with a correct call: Declaring on election night 2020 that Democrat Joe Biden had beaten Trump in Arizona. The declaration, coming ahead of other news organizations, infuriated the president and his fans.
The backlash was noted in internal emails. "Holy cow, our audience is mad at the network," said one, quoted by Dominion. "They're FURIOUS," said another.
Five days after the election, Fox News founder Rupert Murdoch communicated to Suzanne Scott, Fox News CEO, that the channel was "getting creamed by CNN. Guess our viewers don't want to watch it," according to court papers.
Fox News tumbled from first to third in the news network ratings between the November 3, 2020 election and Biden's inauguration on January 20, 2021, according to the Nielsen company. Meanwhile, thousands of Fox viewers flocked to the more conservative Newsmax, where prime-time viewership shot from 58,000 the week before the election to 568,000 the week after.
The change shook the foundations of a network that had consistently led in the news ratings for the better part of two decades.
Fox roared back into the lead by tacking more sharply to the right after Biden took office. But in the immediate aftermath of the election, there was genuine worry at its New York headquarters.
Almost immediately, the network went on "war footing," Dominion said, quoting a Fox executive.
"Do the executives understand how much credibility and trust we've lost with our audience?" Fox prime-time star Tucker Carlson wrote to his producer, according to Dominion's brief. "We're playing with fire, for real … an alternative like Newsmax could be devastating to us."
Dominion contends that Fox executives made the decision to push false narratives to entice their audience back, and points to claims made by Trump allies like attorney Sidney Powell on programs hosted by Maria Bartiromo and Lou Dobbs.
On November 9, Fox News Channel's Neil Cavuto cut away from a news conference held by Trump aide Kayleigh McEnaney when she began to air unsubstantiated allegations. A Fox executive complained in the aftermath that Cavuto was damaging the network's brand.
The court filings also detailed two instances where Fox News reporters were attacked internally for tweeting fact checks. In one, reporter Jacqui Heinrich tweeted that there was no evidence any voting system deleted, lost or changed votes.
"Please get her fired," Carlson messaged fellow anchor Sean Hannity, saying Heinrich was hurting the company, according to Dominion's filing. Heinrich's tweet was later deleted, the court papers said.
Carlson himself tried to "thread the needle," Dominion said. It noted how he publicly stated that Powell had never provided evidence to back up her claims of fraud. "On the other hand, he did not say what he believed privately — that she was lying," Dominion said.
"Sidney Powell is lying," about having evidence for election fraud, Tucker Carlson told a producer about the attorney on November 16, 2020, according to an excerpt from an exhibit that remains under seal.
Carlson also referred to Powell in a text as an "unguided missile," and "dangerous as hell." Fellow host Laura Ingraham, meanwhile, told Carlson that Powell is "a complete nut. No one will work with her. Ditto with Rudy," referring to former New York mayor and Trump supporter Rudy Giuliani.
Sean Hannity, meanwhile, said in a deposition "that whole narrative that Sidney was pushing, I did not believe it for one second," according to Dominion's filing.
Superior Court Judge Eric Davis is scheduled to preside over a trial beginning in mid-April, but granting summary judgment to either side would obviate the need for a jury trial that could stretch over five weeks.
In its 192-page brief, Dominion said the judge should rule in its favor because "no reasonable juror could find in Fox's favor on each element of Dominion's defamation claim." Dominion attorneys also assert that no reasonable juror could find in favor of Fox's "neutral reportage" and "fair report" defenses.
"Recounts and audits conducted by election officials across the U.S. repeatedly confirmed the election's outcome, including specifically that Dominion's machines accurately counted votes," Dominion's filing states. "That evidence alone more than suffices for summary judgment on the falsity of the claims that Dominion rigged the election and its software manipulated vote counts."
Davis ruled last month that, for the purposes of the defamation claims, he will consider Dominion to be a public figure. That means Dominion must prove by a preponderance of the evidence that the Fox defendants acted with actual malice or reckless disregard for the truth.
"Privately, Fox hosts and executives knew that Donald Trump lost the election and that he needed to concede," Dominion argued. "But Fox viewers heard a different story — repeatedly."
On the record statement:
"There will be a lot of noise and confusion generated by Dominion and their opportunistic private equity owners, but the core of this case remains about freedom of the press and freedom of speech, which are fundamental rights afforded by the Constitution and protected by New York Times v. Sullivan. Dominion has mischaracterized the record, cherry-picked quotes stripped of key context, and spilled considerable ink on facts that are irrelevant under black-letter principles of defamation law." – Fox News