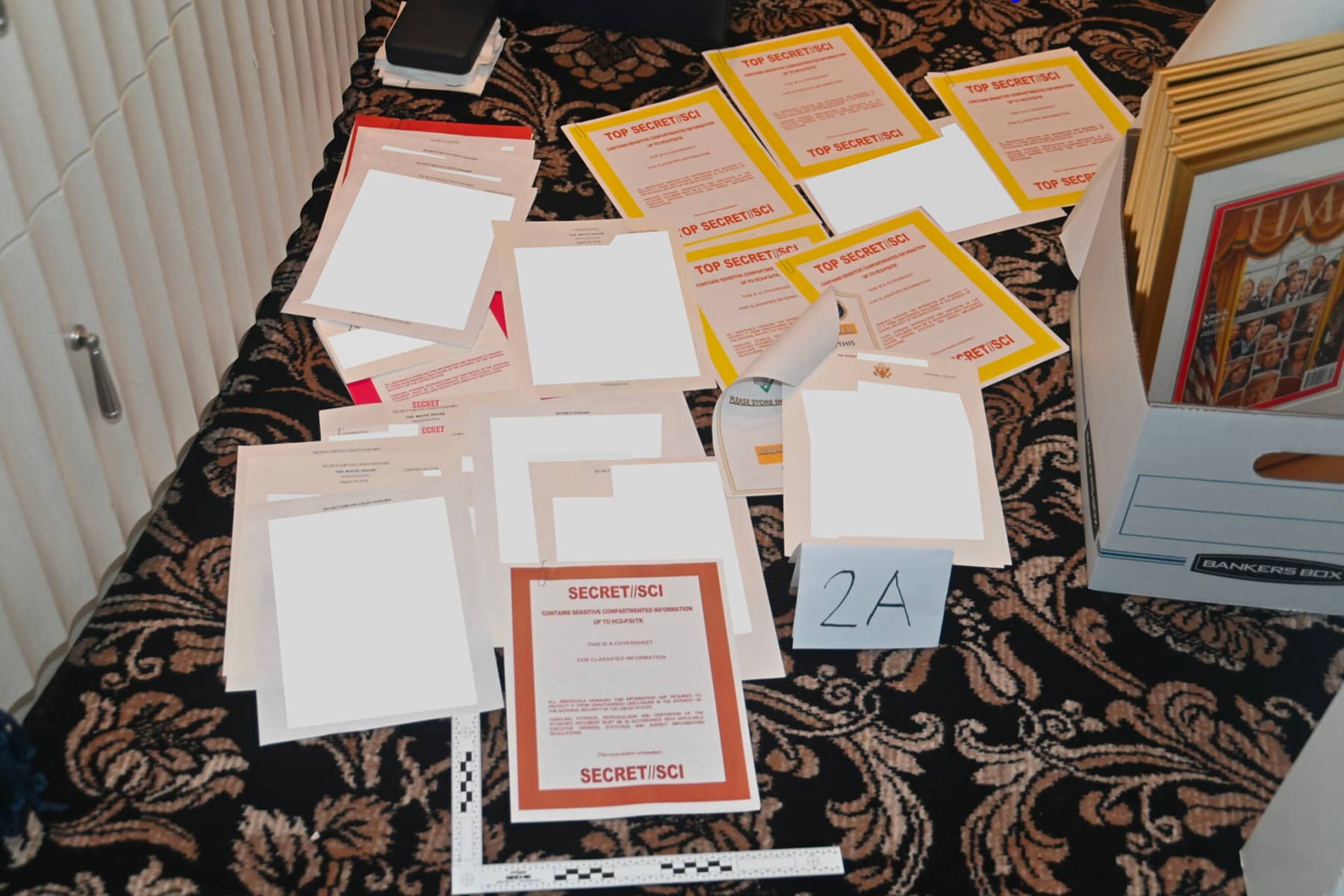 President Joe Biden's record is unexpectedly strong going into the midterms, and he is directly challenging Republicans on the issues they formerly considered their own. On August 30, in Wilkes-Barre, Pennsylvania, he challenged the Republicans on their claim to be the party of law and order, calling out their recent demands to "defund" the FBI and saying he wants to increase funding for law enforcement to enable it to have more social workers, mental health care specialists, and so on.
He noted that law enforcement officers want a ban on assault weapons and that he would work to pass one like that of 1994. When that law expired in 2004, mass shootings in the U.S. tripled.
Then the president took on MAGA Republicans: "A safer America requires all of us to uphold the rule of law, not the rule of any one party or any one person." He addressed Senator Lindsey Graham's comment from August 29 about how there would be violence if the Department of Justice (DOJ) indicted Trump. "Let's be clear," Biden said, "You hear some of my friends in the other team talking about political violence and how it's necessary." But violence is never appropriate, he said. "Never. Period. Never, never, never. No one should be encouraged to use political violence. None whatsoever."
To audience applause, he called out those who supported the January 6 attack on the Capitol: "Don't tell me you support law enforcement if you won't condemn what happened on the 6th…. For God's sake, whose side are you on?… You can't be pro-law enforcement and pro-insurrection. You can't be a party of law and order and call the people who attacked the police on January 6th 'patriots.' You can't do it."
While Biden is consolidating and pushing the Democrats' worldview, the Republicans are in disarray. The revelation that former president Trump moved classified intelligence to the Trump Organization's property at Mar-a-Lago has kept some of them sidelined, as they didn't want to talk about the issue, and has forced others to try to justify an unprecedented breach of national security. Republican candidates for elected office who are not in deep red districts have been taking references to Trump (and to abortion restrictions) off their websites.
The deadly seriousness of what he has done is clear in part from the former president's own behavior over it. On August 29, he demanded to be made president or to have a do-over of the 2020 election; by the next day – August 30, after constant reposting of conspiracy theories and defenses on his ailing Truth Social, he wrote: "Why are people so mean?"
The reason for his fear turned up tonight in a Department of Justice filing in response to his demand for the appointment of a special master to review the documents, and for the return of several of them to him. His requests gave the DOJ an opening to correct the record that he and his allies have been muddying.
The DOJ laid out the timeline behind the attempt of the U.S. government to recover the materials Trump took. First, officials from the National Archives and Records Administration (NARA) recognized that materials were missing and tried to get Trump to return them voluntarily. When he finally handed over 15 boxes, the officials recognized that some of the materials were "highly classified" and told the Department of Justice.
Trump delayed the FBI examination of the boxes, but when officials got into them, they recognized their haphazard storage threatened national security. They got evidence of more records at Mar-a-Lago, for which they obtained a grand jury subpoena. Trump's representatives handed over a few more documents, and a lawyer certified that that was it—they had done a diligent search and now could confirm that there were no more documents left. They said there were no materials stored anywhere but a storeroom, but they refused to let agents look inside the boxes there.
It was a lie both that there were no more documents, and that materials were contained in the storeroom. The FBI learned there were still more documents, got a search warrant, and on August 8 seized from at least two locations 33 more boxes with more than 100 classified records—twice as many classified documents as Trump and his representatives had handed over under the subpoena.
The U.S. government spelled out that "those records do not belong to him;" they belong to the United States. It said that Trump never asserted that the records had been declassified or asserted any claim of executive privilege, and Trump's representatives indicated they thought the documents were classified. It made a strong case that the former president and his lawyer obstructed the search for the documents.
Even more chilling than the words of the filing was the exhibit attached: a photo of SECRET, TOP SECRET, and SECRET/SCI files recovered from a container, spread out on a carpeted floor next to a banker's box containing framed TIME magazine covers.
Trump has added Chris Kise, the former solicitor general of Florida, to his legal team. Although the Republican National Committee has been paying the former president's legal bills since he left office, it will not pay the legal fees he racks up over this issue.
The Department of Justice
Letters from an Аmerican is a daily email newsletter written by Heather Cox Richardson, about the history behind today's politics