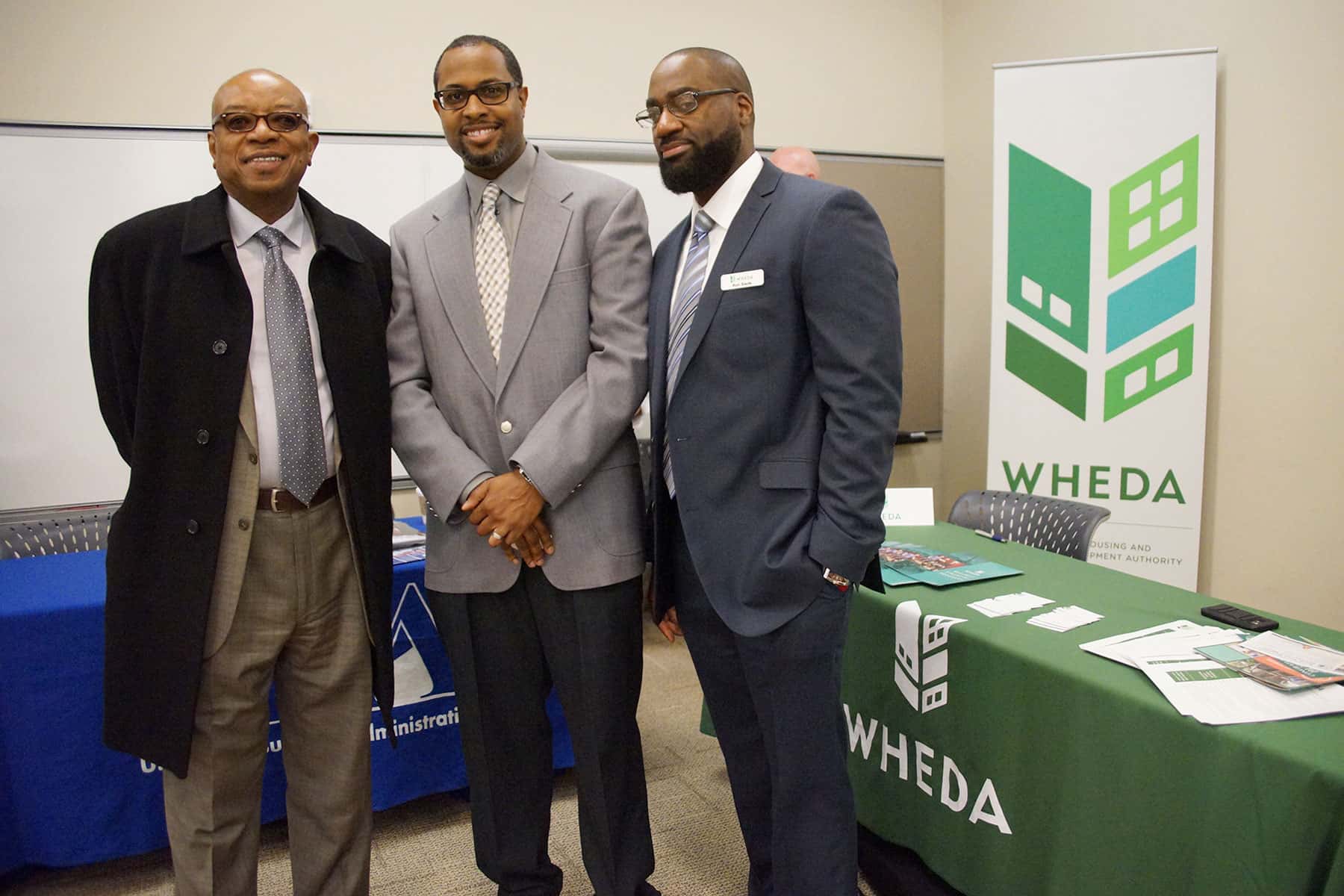 The Wisconsin Housing and Economic Development Authority (WHEDA), through its Community Development Entity, the Greater Wisconsin Opportunities Fund, Inc. (GWOF), has awarded $380,000 in grants to provide entrepreneurship training primarily to low income youth in the city of Milwaukee.
The awardees responded to a Request for Proposals (RFP) seeking responses from entities with experience and successful track records in providing general and youth entrepreneurship training.
Lieutenant Governor Rebecca Kleefisch and WHEDA Chief Operating Officer Brian Schimming highlighted one of the awardees during a tour of Operation Dream's entrepreneurial training classes Saturday at Barack Obama School of Career and Technical Education in Milwaukee.
Governor Scott Walker and WHEDA first launched Transform Milwaukee on April 30, 2012. The initiative focuses on restoring economic vitality to the industrial corridor, adjacent neighborhoods, and small business development connecting Milwaukee's 30th Street Industrial Corridor, the Menomonee Valley, Riverworks, the Harbor District, and the Aerotropolis. To date WHEDA has invested $212 million to the Transform Milwaukee area resulting in $426 million in total development.
"I'm delighted on behalf of GWOF to award these grants to dedicated partners that will provide training to support entrepreneurship and job creation in the city of Milwaukee," said WHEDA Executive Director Wyman Winston. "The response we received from business partners willing to step up and offer these critical services demonstrates the continued commitment to the Transform Milwaukee initiative."
The three entrepreneurship training grant awardees include:
Operation Dream ($200,000)
Operation Dream offers an entrepreneurship training program for African-American males ages 4 to 18 living in Milwaukee neighborhoods. The training program, called Operation WORK,
began in 2010 and was designed to guide older boys into responsible adulthood and independence through employment and leadership. Grant funds will help expand Operation WORK to more Milwaukee youth.
Asset Builders ($100,000)
Asset Builders has provided personal finance, entrepreneurial and investment education to citizens of Milwaukee for more than fifteen years. Their mission is to deliver wealth-building strategies that enhance the quality of life and self-determination of low and moderate income youth, families, and communities.
Bizstarts ($80,000)
BizStarts that has worked with over 60 start-up businesses in disadvantaged Milwaukee neighborhoods in the last year. BizStarts has a program called BizForge that begins with an intake session to identify where an entrepreneur is in the process of developing a business. The participant is then mentored by BizStarts with lessons in marketing, sales, and business planning.
This marks the second consecutive year WHEDA has allocated entrepreneurial training grants to Milwaukee. In 2015 WHEDA awarded $350,000 in grants.
GWOF is a Community Development Entity that invests New Markets Tax Credits to help provide catalytic economic development opportunities to urban and rural low income communities in the State of Wisconsin. GWOF is composed of the following: Cap Services of Stevens Point, Forward Community Investments, Impact Seven, Legacy Redevelopment Corporation, North Milwaukee State Bank, the Northwest Side Community Development Corporation, and the Wisconsin Women's Business Initiative Corporation.