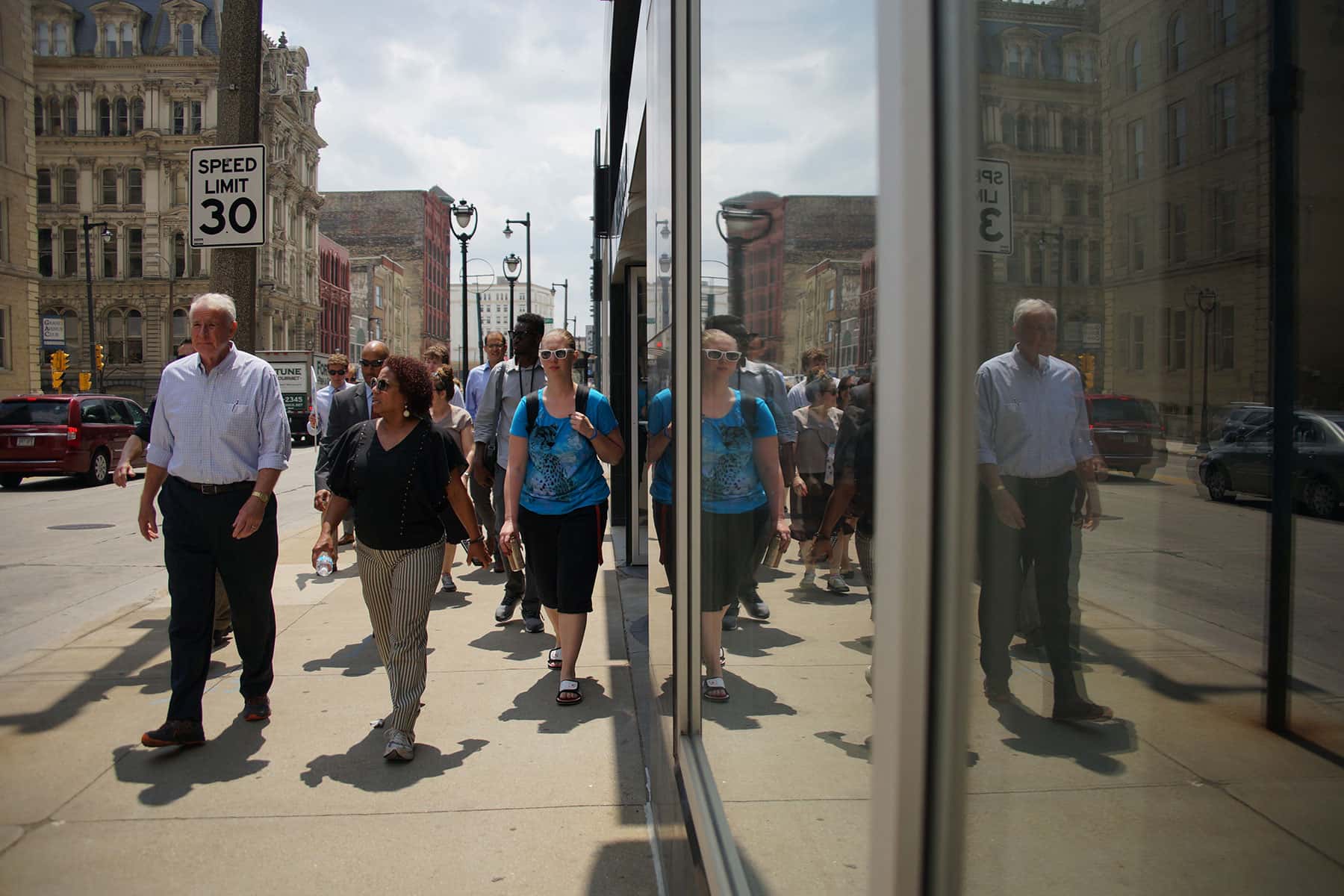 As part of his 2016 Walk "100 Miles in 100 Days Challenge," Mayor Tom Barrett will walk through the Westown area of Downtown Milwaukee, starting at Old World 3rd Street and Juneau on Wednesday, June 29th at Noon.
The Westown neighborhood is home to many catalytic development projects including: the new Bucks arena, Grand Avenue Mall re-development, Marquette University Athletic Performance Research Facility, UW-Panther Arena upgrades and other multi-family housing projects.
The walk will make its way south down Old World 3rd Street past Pere Marquette Park towards West Wisconsin Avenue and end at downtown's favorite lunch destination, the Westown Farmers Market! The Westown Farmers' Market features more than 50 vendors selling Wisconsin-grown produce and flowers, delicious prepared food items, handcrafted art and jewelry, lunch from area restaurants and live music in the park's gazebo. Reserved tables will be provided for the Mayor's Walk participants to stay and enjoy lunch at the market.
This is an opportunity for the public to walk with the Mayor and observe all of the exciting neighborhood developments along the way. Participants should bring a water bottle and wear comfortable shoes. Strollers, coaster wagons, wheelchairs, trikes and scooters are welcome. The route is approximately one mile.
Mayor Barrett's Walk 100 Miles in 100 Days Challenge is a City-wide effort to encourage residents to stay active. Participants can walk on their own, in a group or join one of the many community walks to work toward the goal of 100 miles in 100 days.
About the Westown Association
The Westown Association, Business Improvement District #5, champions social and economic development of the western portion of downtown Milwaukee through marketing, special events, business advocacy and outreach initiatives that improve the vitality and quality of life of this part of the central business district.